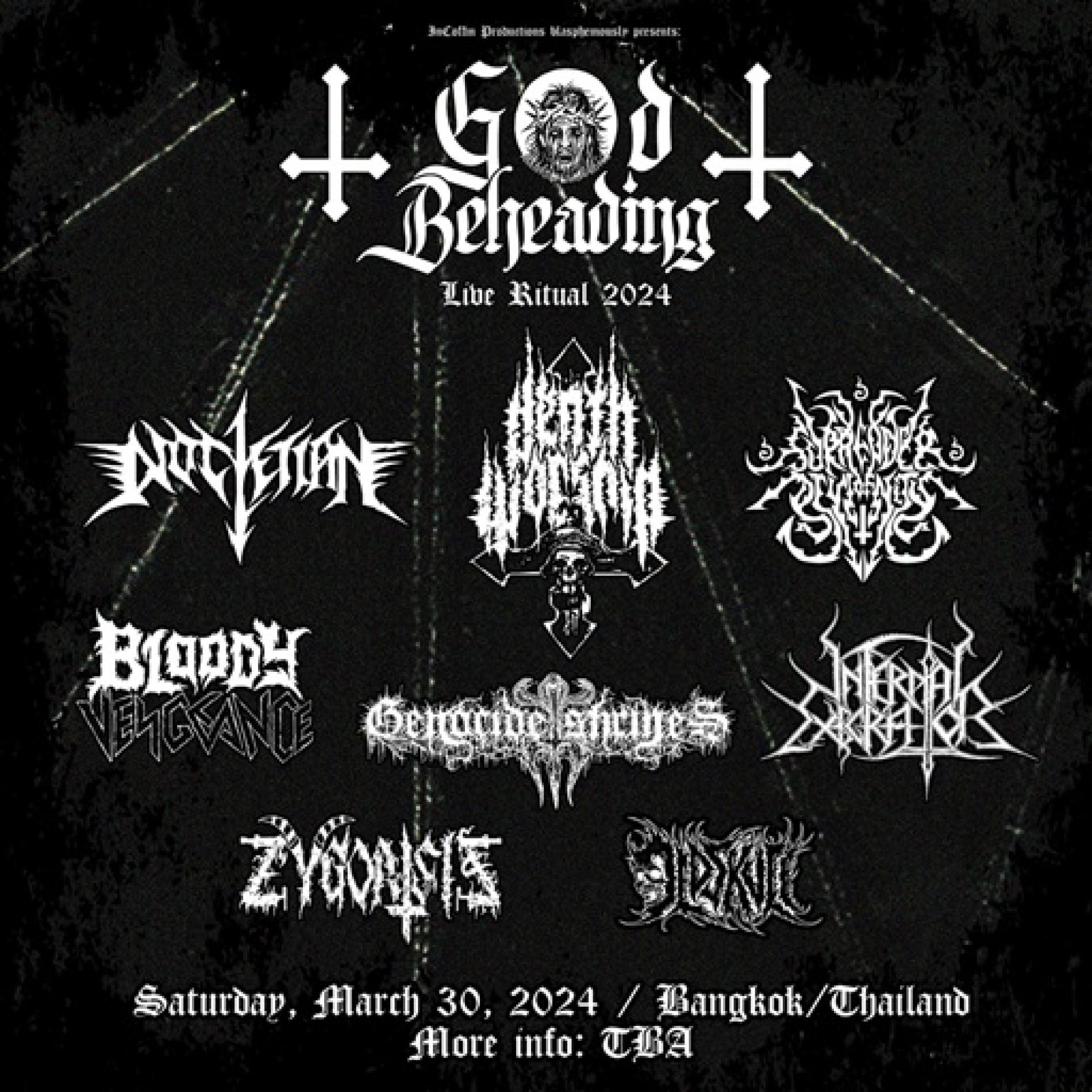 News : Genocides Shrines To Take Stage In Thailand Next March
In a post by Incoffin Productions not too long ago, it was revealed that Genocide Shrines would be taking stage next year in Thailand at the resurrection of a concert series called God Beheading Live Ritual.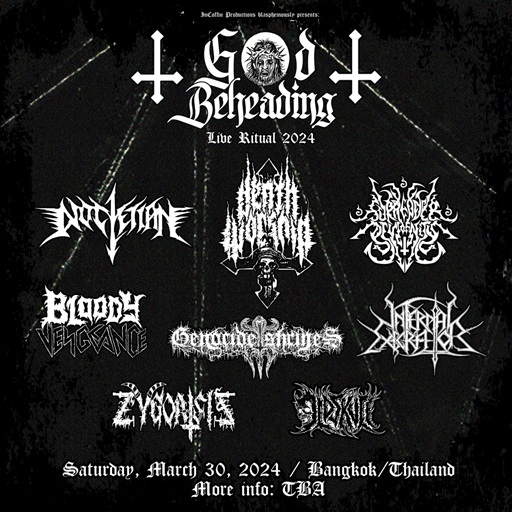 Also confirmed on the lineup Death Worship (Canada/Germany), Diocletian (New Zealand), Bloody Vengeance (Germany), Infernal Execrator (Singapore), Surrender Of Divinity (Siam), Zygoatsis (Siam), Oldskull (Siam). The concert is set to take stage in March, 2024.
It's official! Tomorrow see's the release of that big collaba by one of the biggest influencer houses in the world – The XO Team, along with our island's very own
It was only time till the biggest single from 2021 Sri Lanka got its own remix. It's tropical, pop, and everything ready for the good times.
Here's an all new group of friends who call themselves The Christmas Project and they sure have a fun, acapella take of that playlist must have 'Rockin Around The Christmas