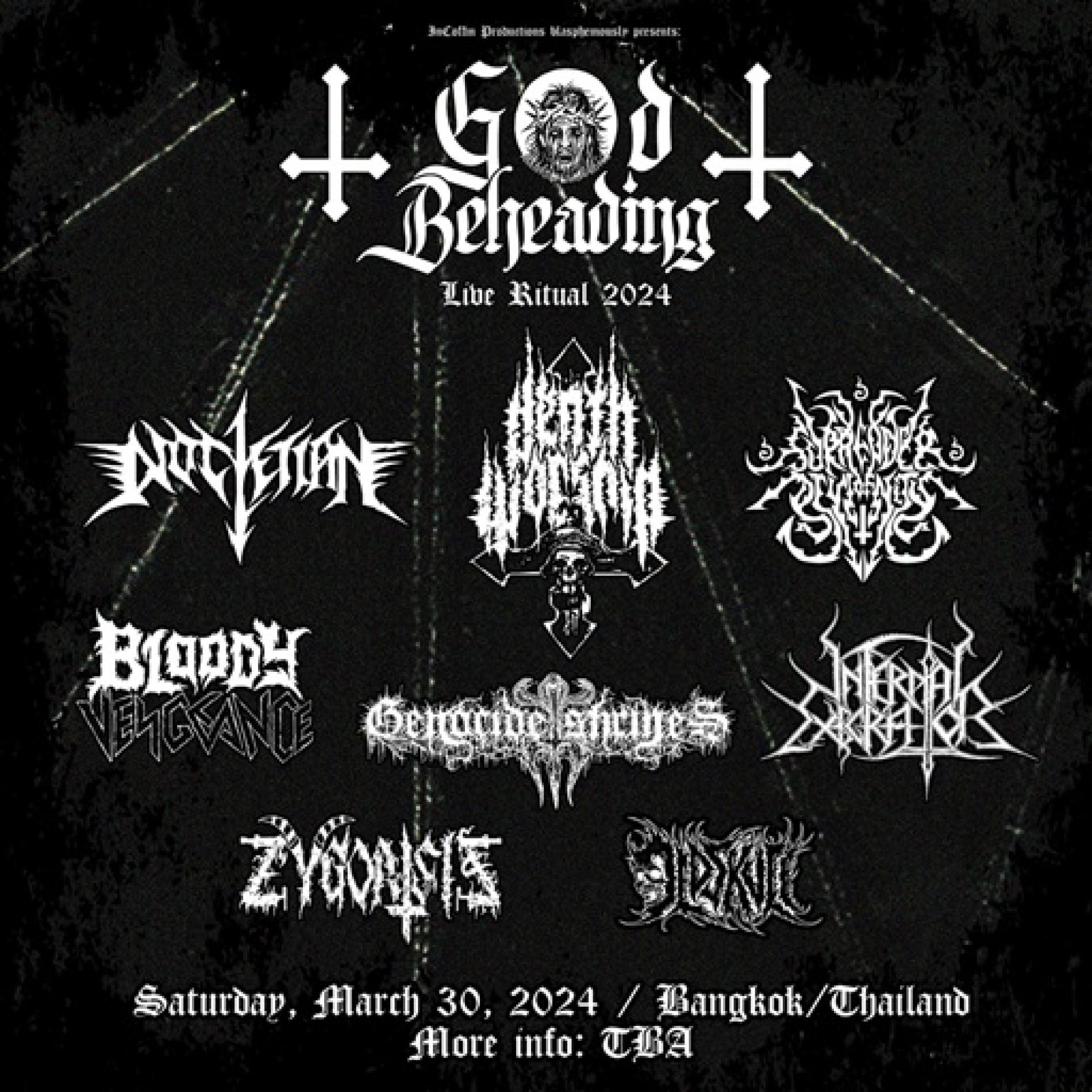 News : Genocides Shrines To Take Stage In Thailand Next March
In a post by Incoffin Productions not too long ago, it was revealed that Genocide Shrines would be taking stage next year in Thailand at the resurrection of a concert series called God Beheading Live Ritual.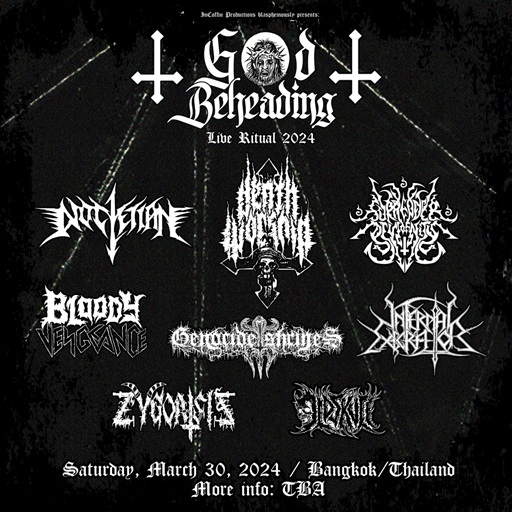 Also confirmed on the lineup Death Worship (Canada/Germany), Diocletian (New Zealand), Bloody Vengeance (Germany), Infernal Execrator (Singapore), Surrender Of Divinity (Siam), Zygoatsis (Siam), Oldskull (Siam). The concert is set to take stage in March, 2024.
Here's a pretty impressive single by a band we don't see much of from the Sinhala music scene. See how you like this.
in case you missed out on it last week =) Under Ground Therapy Guest Mix On Yes 101fm(15082014) by Minol-D -Global House Movement on Mixcloud
We think this is a pretty cool new move from the station that is responsible for TNL Onstage and Criminal Records Most Wanted. From what we gather, this is a