Yashan's Latest Single Gets A Lyric Video
and we think its a simple but very tasteful video.
After Prince Leone, he sure is the second rapper to do music for the tiny Christian music movement in the country and according to sources, the rapper and Tv host ain't done yet, in fact he's currently working on more music which we reckon is a to watch out for too!
All footage was shot by Rakitha Perera who currently resides in the U.S.A. and the video's creative direction was handled by him.
also we dig the shout out on his website www.yashanonline.com! much love right back =)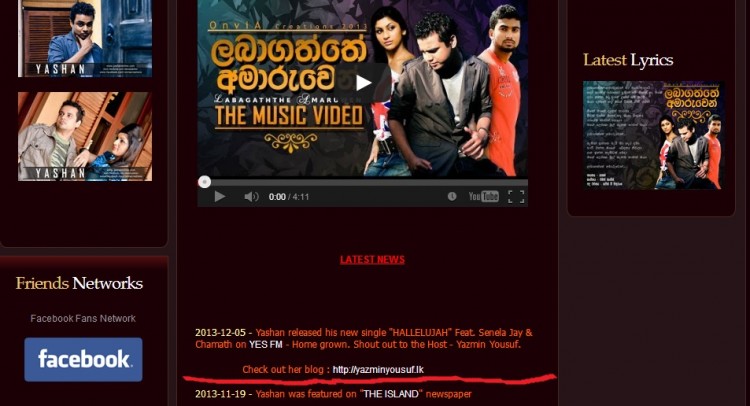 and this is gonna be their second time in less than a decade. India hope you're ready for some killer Lankan metal!
Brutal Death Metal band Meningitis announced brand new merch this weekend and if you want to order their all new gray or white t-shirt print, click here!
It's been a minute since this producer took some time off his busy recording schedule to release  anything of his own and this cover sure is something as it features  two