Yashan's Latest Single Gets A Lyric Video
and we think its a simple but very tasteful video.
After Prince Leone, he sure is the second rapper to do music for the tiny Christian music movement in the country and according to sources, the rapper and Tv host ain't done yet, in fact he's currently working on more music which we reckon is a to watch out for too!
All footage was shot by Rakitha Perera who currently resides in the U.S.A. and the video's creative direction was handled by him.
also we dig the shout out on his website www.yashanonline.com! much love right back =)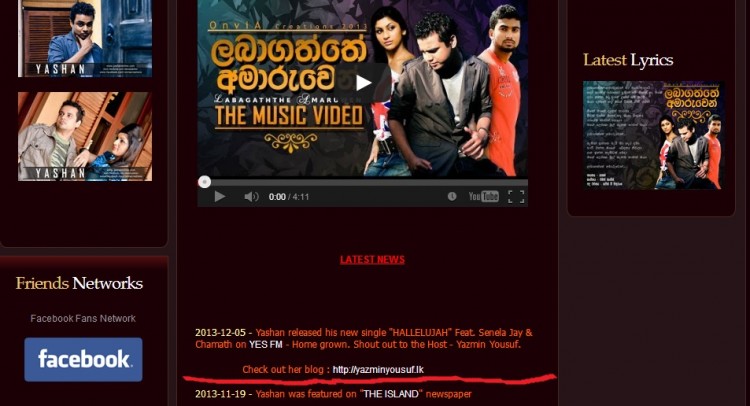 Menuka Gunasekara is another singer from the Sinhala music scene who recently dropped this, a take of two popular singles 'Tujhe Kitna Chane Lage' & Silel Vu'.
they are pretty low key and we don't mind, it sure is a typical November person thing. Have the best one ever Anuradha Jayathilake (composer/producer/awesome web person from out site..yes
Its been a proper while since we've heard a Christian single come out from the home music scene and the video to this alternative gospel effort by Jason and Julian aka The