Unscripted Has A Pretty Good Week On The YES Home Grown Top 15!
It's been a pretty good week for the band that's all about the funk, sax, good times and slick lyrics! They had the highest new entry on the YES Home Grown Top 15 with 'Living For The Weekend checking in at number 2.
But that's not all, their previous release for the times 'Isolation Nation' hung on to that number one spot for a second week!
Now aint that something? Here's the countdown at a glance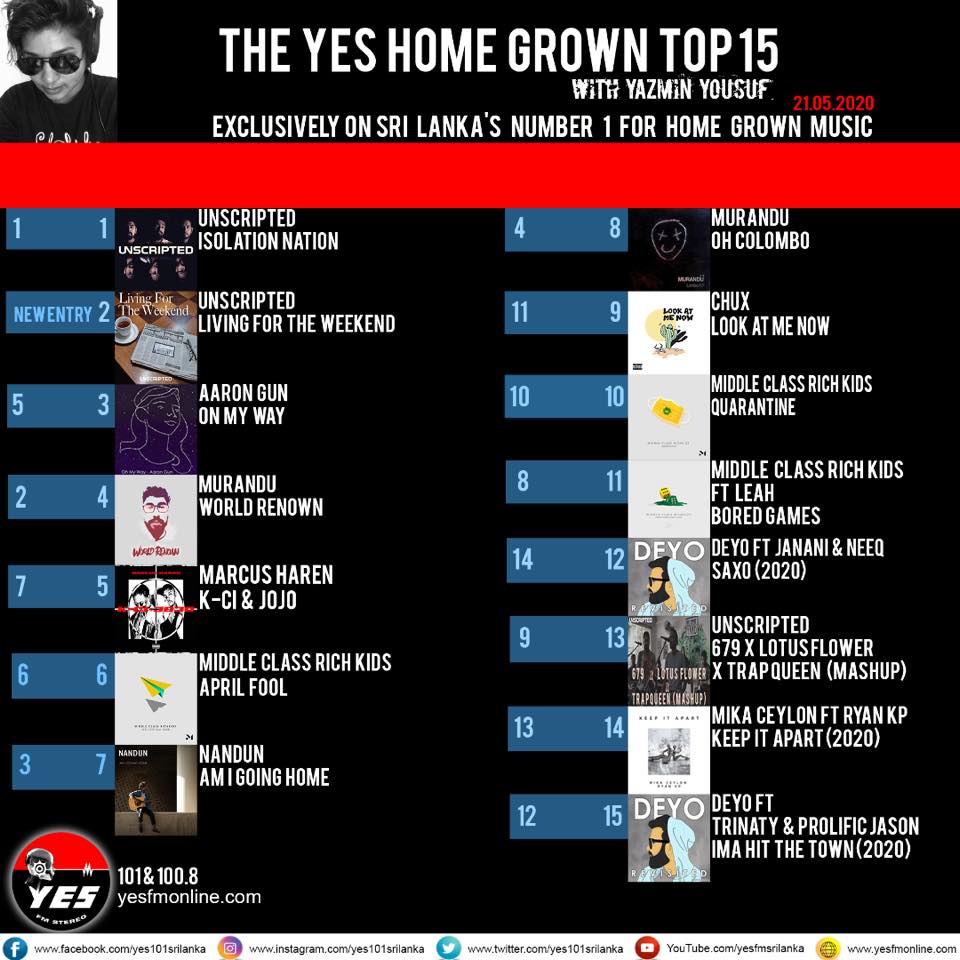 This awesome Australia based Lankan rapper will be dropping a hot new single as soon as sometime in September and hey, this is all we get for now In case
A first by the people behind the very tripped out clothing label The Bludge, this lil gig provides perfect lil getaway if you wanna spend time checking out a few
Mixed for The YES Home Grown Avrudhu Special (which was in April) here's a brilliant, never heard before mix of originals that will leave you wondering, man..where the hell did