Unscripted Has A Pretty Good Week On The YES Home Grown Top 15!
It's been a pretty good week for the band that's all about the funk, sax, good times and slick lyrics! They had the highest new entry on the YES Home Grown Top 15 with 'Living For The Weekend checking in at number 2.
But that's not all, their previous release for the times 'Isolation Nation' hung on to that number one spot for a second week!
Now aint that something? Here's the countdown at a glance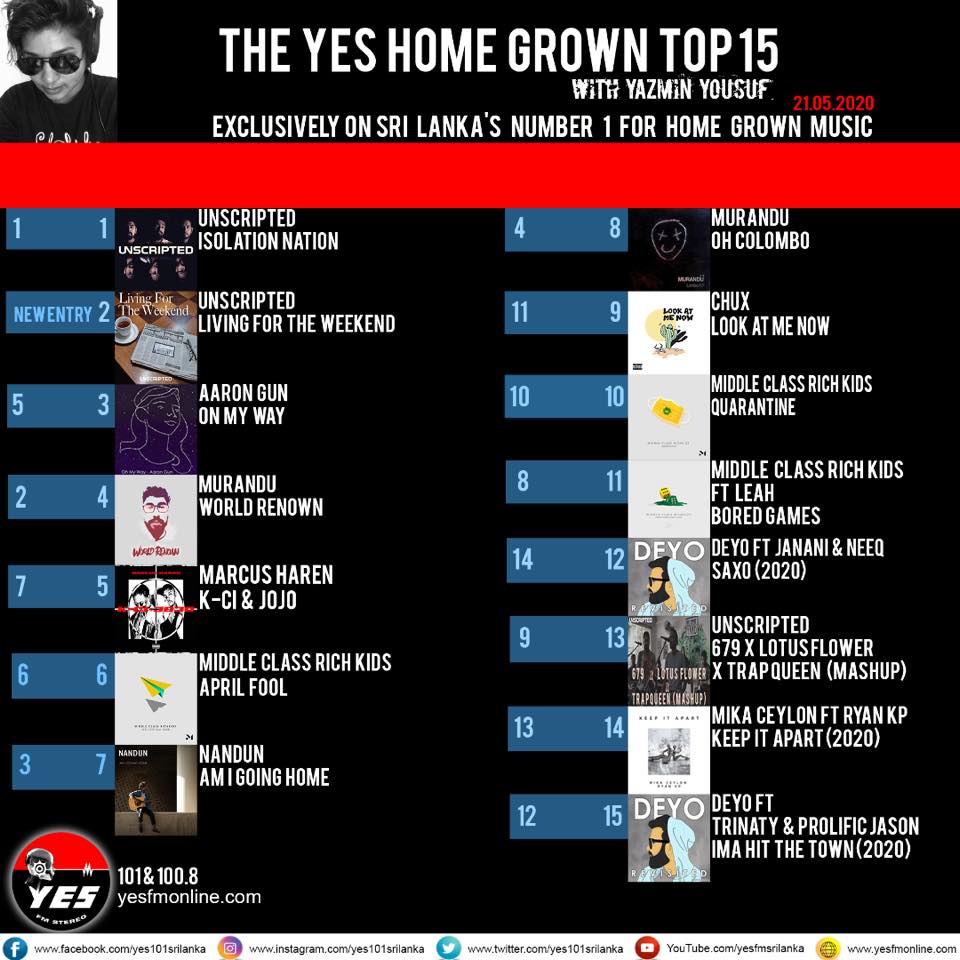 Held last night at a packed Barefooot Cafe, Day 2 was nothing sort of stellar performances till the very end..here's a few moments from last night.  Starting off was the
Released on the YES Home Grown Top 15 last week, this work of sonic art and rap fineness is here on the interwebs today, if you dig..its up for free
Singer Talal is back with this neat take of a Bruno Mars classic 'Grenade'.