Unscripted Has A Pretty Good Week On The YES Home Grown Top 15!
It's been a pretty good week for the band that's all about the funk, sax, good times and slick lyrics! They had the highest new entry on the YES Home Grown Top 15 with 'Living For The Weekend checking in at number 2.
But that's not all, their previous release for the times 'Isolation Nation' hung on to that number one spot for a second week!
Now aint that something? Here's the countdown at a glance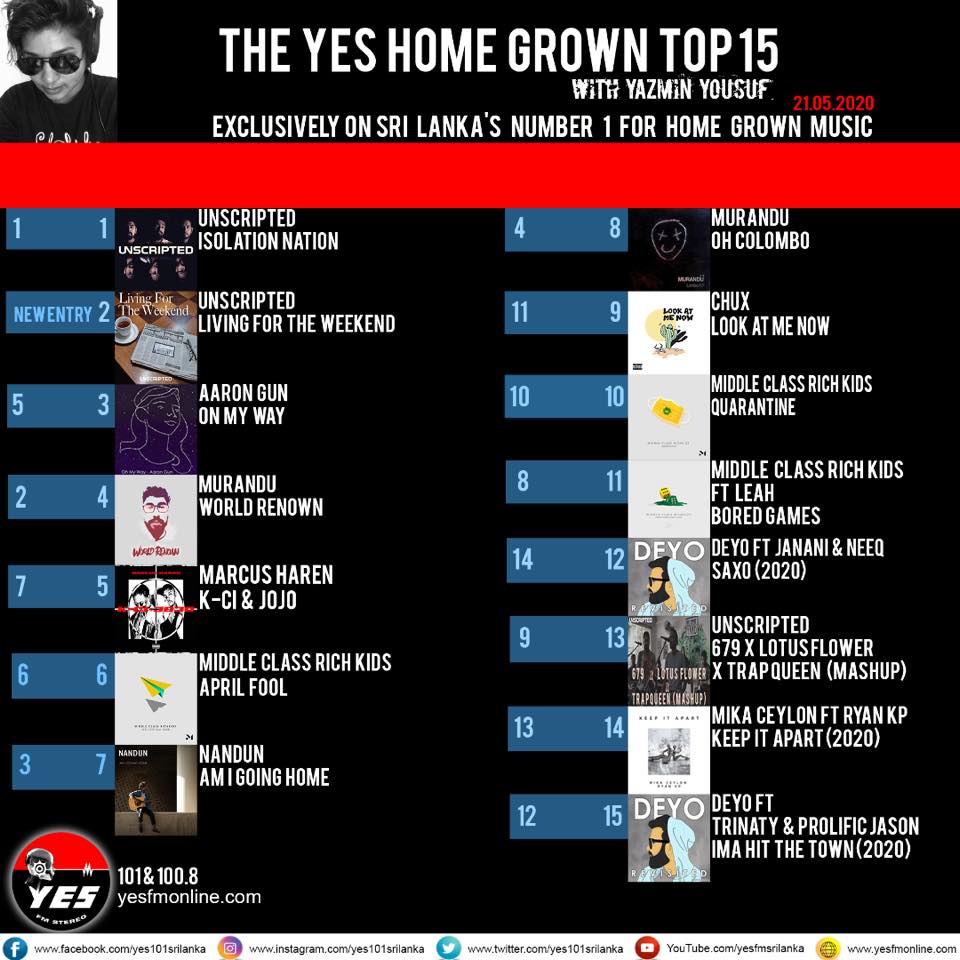 It's almost a month since they dropped their debut 'Lie' featuring vocalist Dana Kelson, and true to their word..they have an all new single dropping this weekend! This one features
We this is a pretty special sort of collaba and its nice to see Shihan on a track after what seemed like forever after his Sirasa Super Star days.
Aadhil Aziz is back and this time around with a single most 10 Second Rule fans would remember. Talking to us on this is the man himself.  DecibelLk: About the