Unscripted Has A Pretty Good Week On The YES Home Grown Top 15!
It's been a pretty good week for the band that's all about the funk, sax, good times and slick lyrics! They had the highest new entry on the YES Home Grown Top 15 with 'Living For The Weekend checking in at number 2.
But that's not all, their previous release for the times 'Isolation Nation' hung on to that number one spot for a second week!
Now aint that something? Here's the countdown at a glance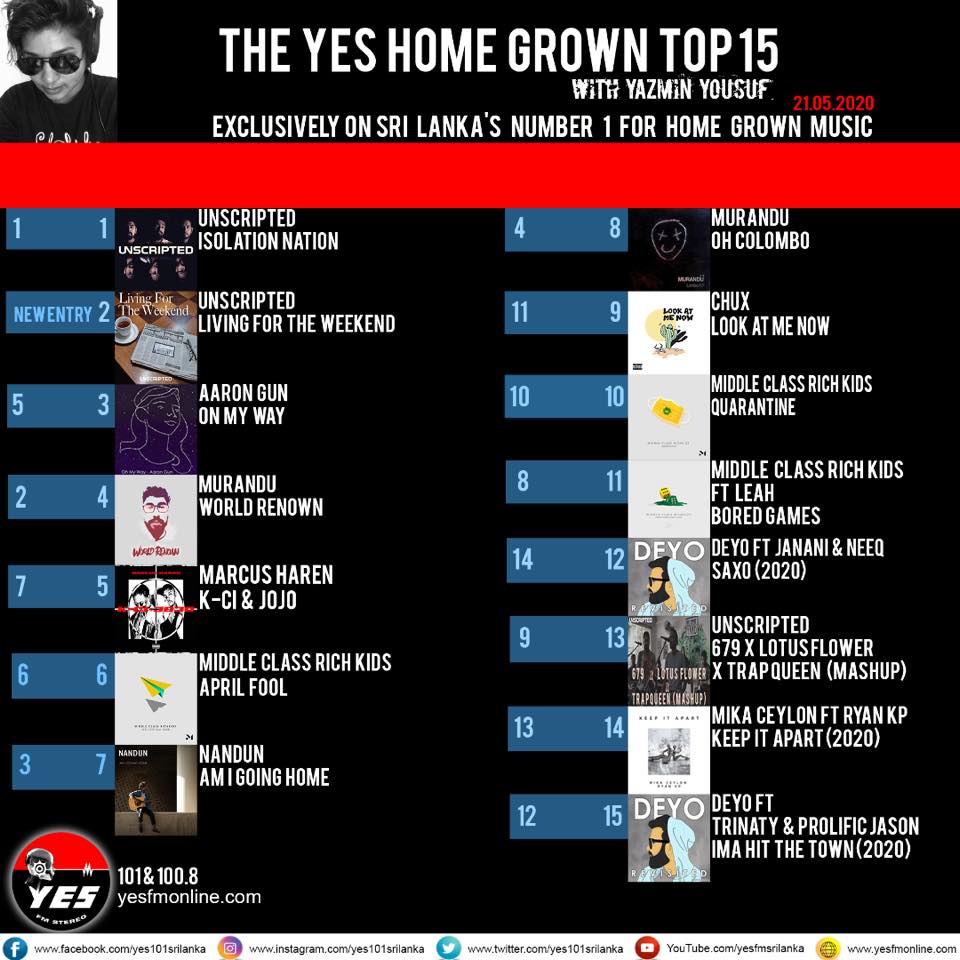 After a very successful run with ' Ashawari' comes this all new collaba, and we think this surely makes for a good comeback by Kalpana Nayanamadhu with the magic of
this time around by a new project called The Maki Brothers (we're assuming it's the Makalanda brothers..Shyamal &Shamika)..their debut "Injected Dreams" does sound promising and you can check the teaser
he sure is one of the most talented drummers from our metal scene, hope you have the best one good sir!