Umaria Is Touring Canada With Wayo
And here's all you need to know about the Api Kawruda Concert Series that's going to be on in your home turf Canada.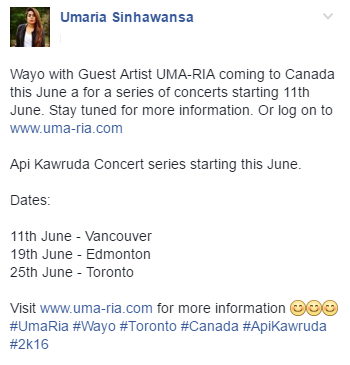 Released on Audius is this all new single release by producer & dj Dropwizz. Want the single? DM him already on the app!
After the release of "Maheshika" a few months ago, we think this is another decent drop from Shenic Tiserra aka Fatal..thoughts?
This 20 something producer is back and he's just dropped a sick remix of 'Top Shelf'. Word has it that he's gonna be dropping a few pretty big things this