Umaria Is Touring Canada With Wayo
And here's all you need to know about the Api Kawruda Concert Series that's going to be on in your home turf Canada.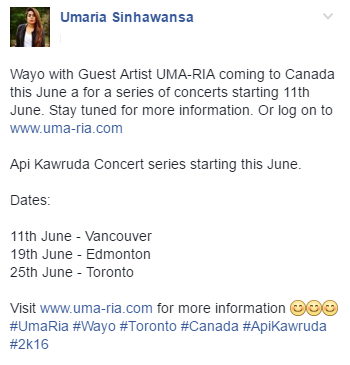 Metal band Constellation is back with their all new release and its everything progressive & epic.
After dropping her mashup of Closer & Cold Water, she's back with this soulful take of 3 radio hits. See how you like this Sri Lanka.
The Stereomiinds are back with this awesome remix of Charitha's single that dropped last year, and we think this one is one for the keeps!