The YES Home Grown Top 15 Tonight
There's quite a bit that will be going down on Sri Lanka's Biggest Home Music Countdown on YES101…for starters, there's a few awesome exclusives breaking tonight and plus from what we know..more exclusive interviews. Get the full scoop on whats going down in the home music scene tonight at 7pm. YES101 & 100.8 FTW!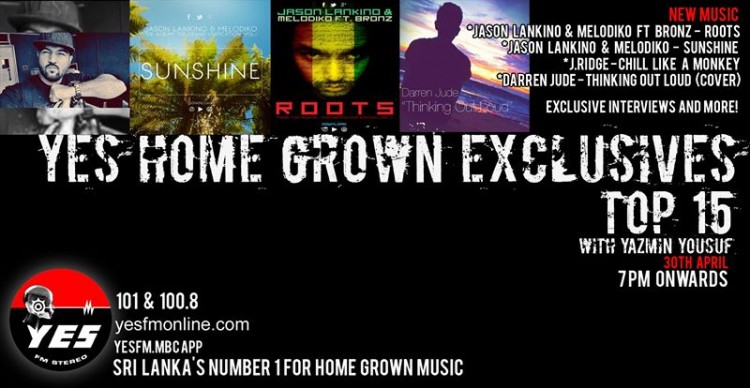 Released on the 4th of Jan comes this all new release by a fresher from the scene called Visler and here's his newest, a single that features Levin – 'Manu
This fine remix had to be featured cuz its pretty unique..see how you dig our pick for today by Dj Shiyam A&B – Sun & Moon (Remix)
Dropwizz gives yet another track a Future Trap treatment and this iis nothing short of a damm good listen.