The YES Home Grown Top 15 Tonight
There's quite a bit that will be going down on Sri Lanka's Biggest Home Music Countdown on YES101…for starters, there's a few awesome exclusives breaking tonight and plus from what we know..more exclusive interviews. Get the full scoop on whats going down in the home music scene tonight at 7pm. YES101 & 100.8 FTW!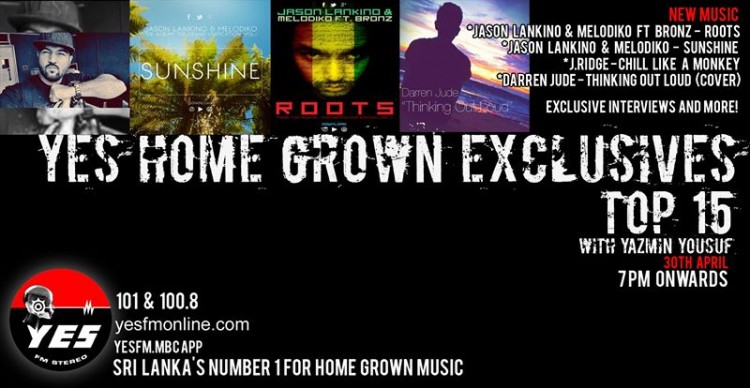 Taken off her debut album 'Not Born To Behave', is this all new single by that awesome Madara. Complete with her sultry & silky smooth vocals, the second release titled
And the drop is finally here! Sinhala rapper Master D is back with this offering and we think this one makes for a good listen.
Now, here's a seasoned Sinhala Rapper we haven't seen in a while (since the release of Colombo maybe?), either way he is back and we think this single is pretty