Look Who's The Opening Act For David Morales
Dj Ruky!
And if you're in the UK, you cant miss out on this one. All the best to you fella! Go KILL It!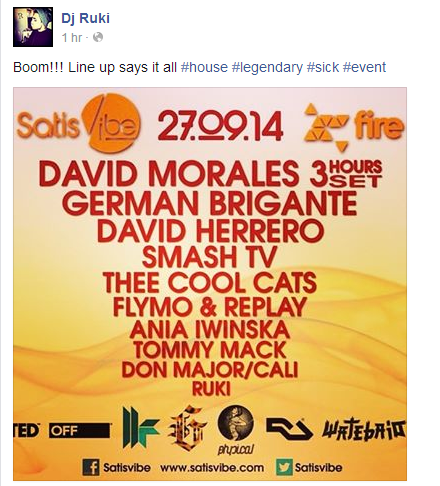 If you missed out on the YES Home Grown Elektro Special on the 1st of May, you missed this half hour goodness..but hey thank technology for mixcloud right? =) Dig
Dream Caravan is a cover band from Colombo and have been in the scene for a while now. Here's their first studio single, a take of 'Dancing With A Stranger'.
Mr. Number 1 is gonna be on the show this Thursday and he's promised to sing his debut hit single "Pick You Up" live.. plus The interview with Mr. Chitral