Its Week Number 2 On Top The YES Home Grown Top 15
For Australia based Julian Simonsz as he continues to hold fort at number 1 with the second single off his self titled debut Ep. "Get Home To You" also happens to be one of the most played Home Grown singles on YES101.
Haven't heard it yet?
Like what you hear? buy the EP Here
Here's what went down on the countdown last night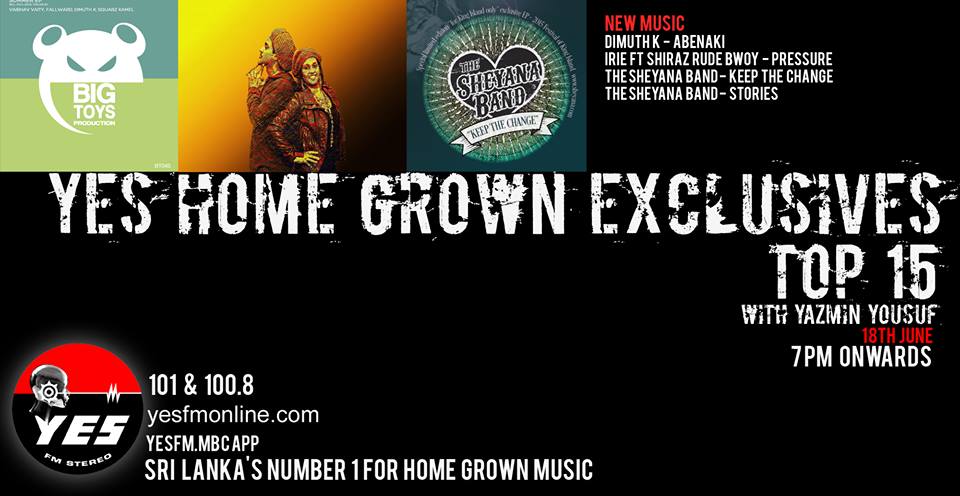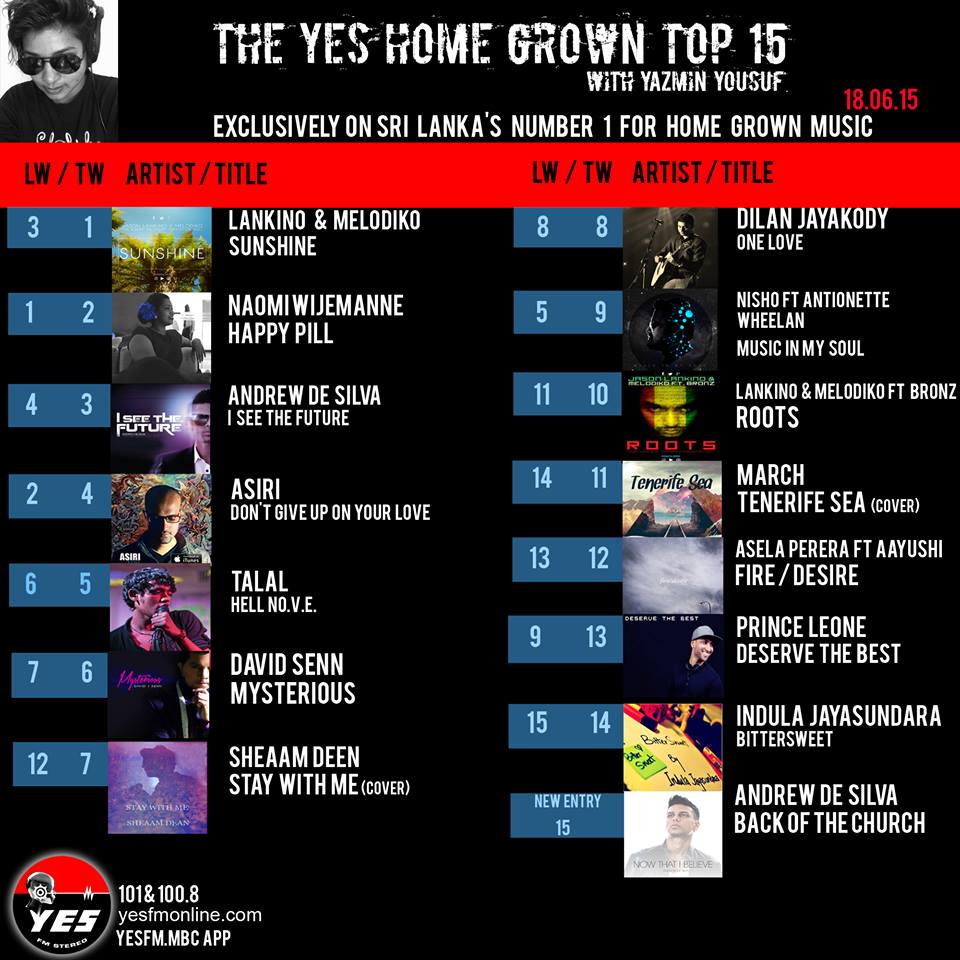 Singer Sachith Peiris is full of surprises! After a hectic and folksy release with Umara 'Parana Nadagam' and then the very touching 'Miniskam' comes this absolute mood of a song
There's a certain realness to this Sinhala rap. Thoughts?
Whoever said an oldie couldn't be given a drum n bass treatment hasn't discovered the goodness that is this remix by producer & dj, Janaka Selekta. This, is only a