The Mosh Scream Rock – Kandy Bus
If you are a fan from Kandy, you might want to consider taking the right kind of transportation cuz why not? Also this is much cheaper than taking  regular bus to Colombo & back to Kandy.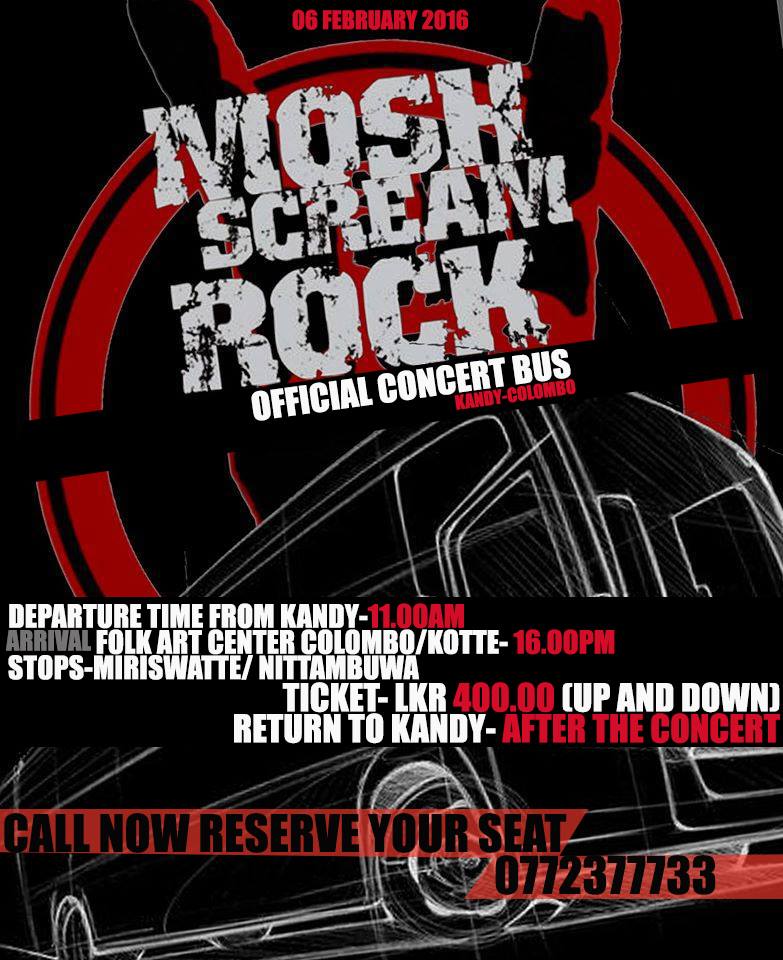 Hurry though as seats are filling up fast!
Call 0772.377.733
Just when you thought that Chux was laying low -BOOM – he drops this sonic firebomb! 'Never Go Back' features another rapper from Australia – Sin Santos.
Released sometime back last year, this single finds the pioneer of IDM/ Lo Fi from his region pushing into more newer sonic boundaries…while we've known his love for morbid sounding
and this aint a bad mashup at all from Dj Gehan,….see how you dig it! http://official.fm/tracks/B9DQ