The Mosh Scream Rock – Kandy Bus
If you are a fan from Kandy, you might want to consider taking the right kind of transportation cuz why not? Also this is much cheaper than taking  regular bus to Colombo & back to Kandy.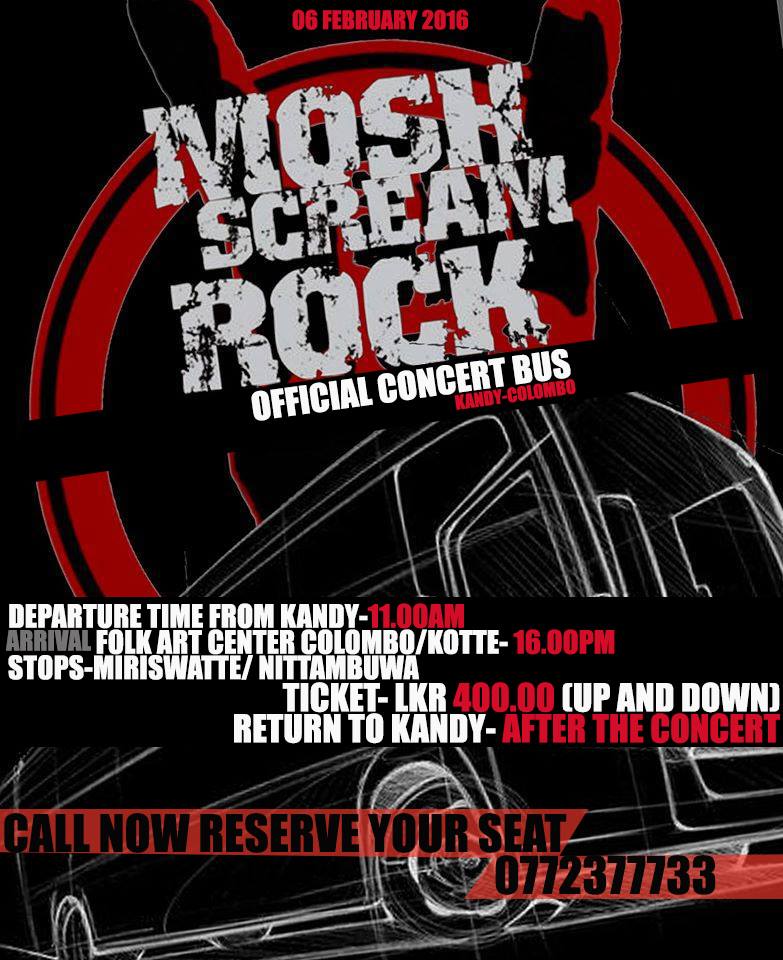 Hurry though as seats are filling up fast!
Call 0772.377.733
There's a reason why this track is here – Iraj produced it. Big Reeno isn't one of the biggest names in hip hop yet but this association might be something
You might know him as one of the members of K.R.O.S.S & Salvage but now know him as the solo artist who's not afraid to get out there and show
Released on the 10th of June is Duava's all new effort 'It's Your Choice', that got released on Lankan radio last week. Here's the official music video for the single.