The First Metal Gig Of The Year: Hammered In Colombo & Why Not To Make It
Since the beginning of December, we've been noticing shares for this event by Hela Distributions and Promotions aka HDaP, the bands and supporters alike (you must have seen it too noh?) and while it implies a few basic bitch ideas to the common mind..this is in fact a tribute night to the gods of metal – Motorhead!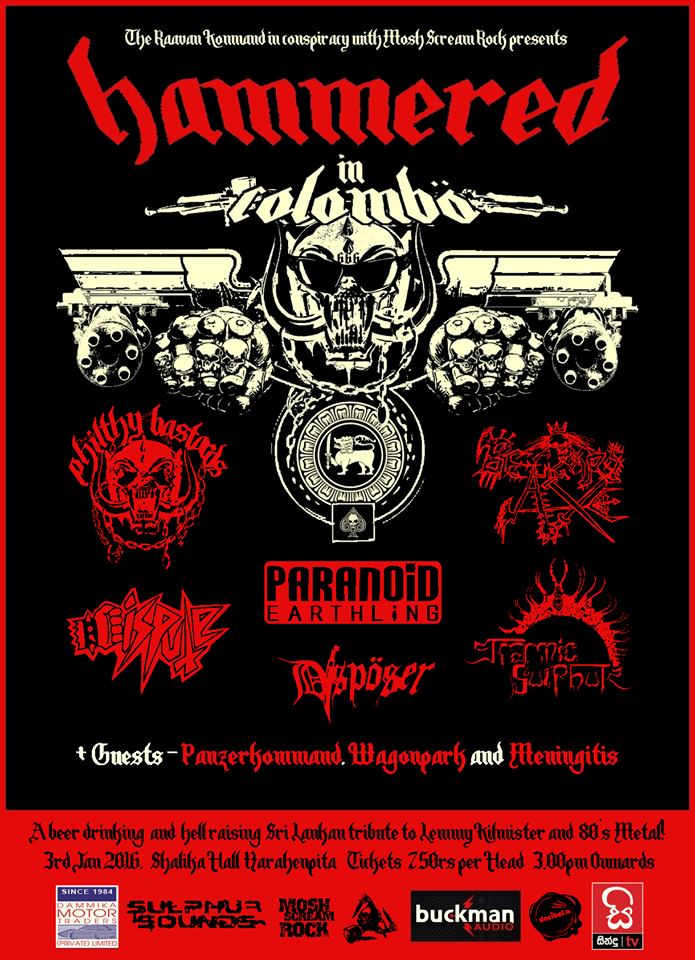 So why should you not make it?
It's the first metal gig of the year
Not to be confused with every other social event at the start of 2016, this gig will see "a everybody knows everyone" scenario filled with good music, good booze and times at The Shalika Hall (you may also thank Cargills).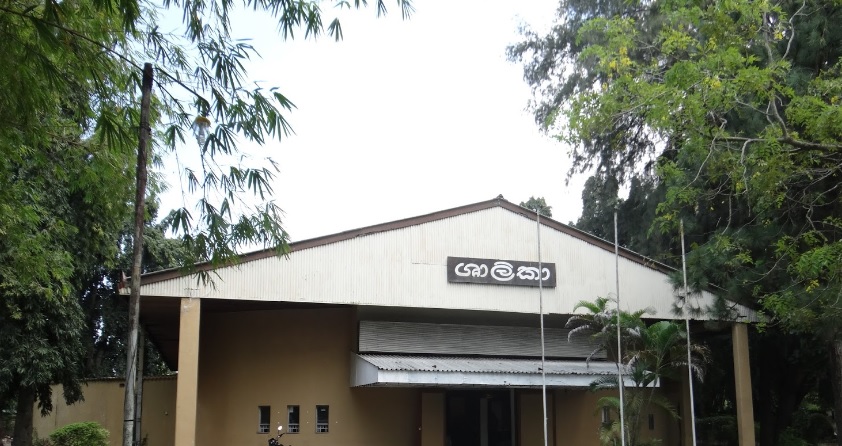 Please, for the love of god, keep your Kardashian social skills out of here. The font alone on the poster is an indicator that people who take metal lightly are not welcome.
2. It's a tribute to Motorhead and the first one at home.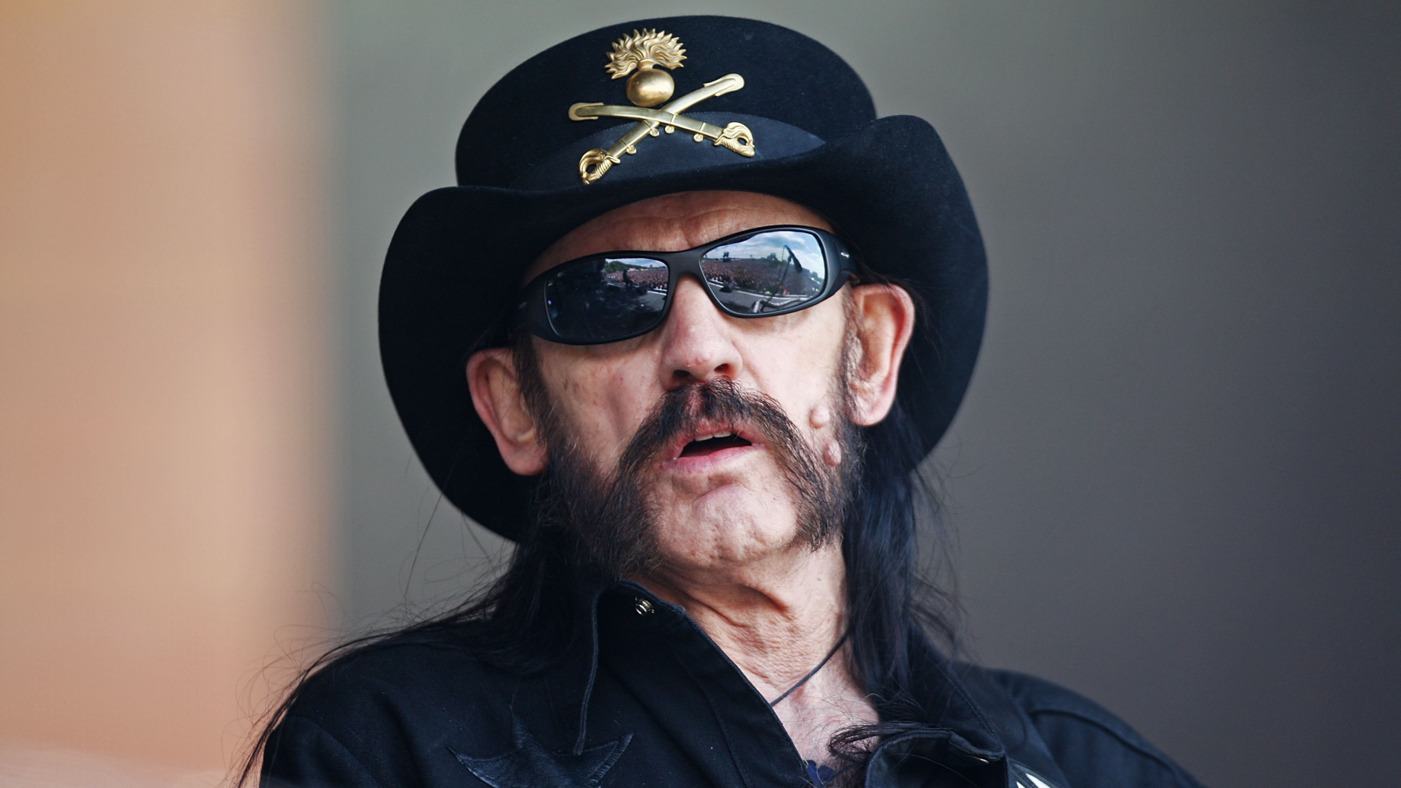 R.I.P Lemmy…Sri Lanka's scene salutes you & your band with a fitting tribute!
3. You will get to see Karmic Sulpher!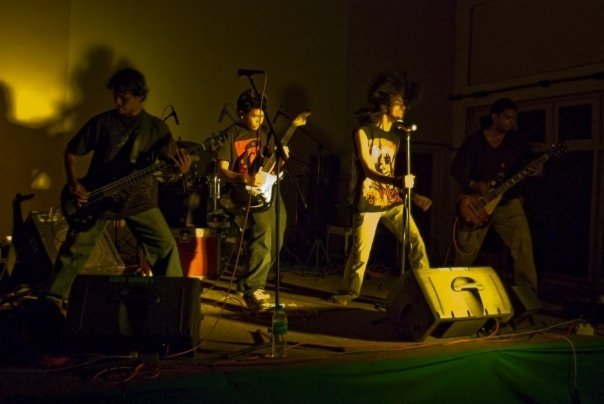 from the band's fb page
If you were part of the metal scene in the 2000's you would have known this band and had the privilege to see them perform the same stage with Funeral In Heaven, Fallen Grace etc and if you hadn't, then here's your chance to get to know them.
ALSO it's the original line up meya! The original lineup is what you are about to witness years after the hiatus.
5. Same game, different players
Never before in the history of a metal gig have we seen different artists put together for various super group formations!
Here's the list
– PHILTHY BASTARDS (Members from Fallen Grace, Mass Damnation, Dhishti)
– BEGGAR'S AXE (Black Metal Punk vomit from the garbage collectors association of Kandy. From disabled beggars to other disabled beggars.)
– DISPOSER (Members from Manifestator, Serpents Athirst, Genocide Shrines, Paranoid Earthling)
– KARMIC SULPHUR (…and they are BACK! Classic line up with Thushara Kulathunga on vocals and Shan Abbas behind the drum kit)
– DISPUTE (Perverted D-beat Thrash n Roll from members of Manifestator, Pariah Demise)
6. There are other bands performing too!
– PARANOID EARTHLING (Anarcho-Rock 'n Violence by the infamous!)
PANZERKOMMAND (No filters filthy Thrash Metal brought to you by members of Serpents Athirst, Manifestator and Pariah Demise)
MENINGITIS (Death Metal brutalism ventures back to the roots of uncompromising 80's Metal!)
WAGON PARK (A one-off performance of uncensored Rock 'n roll by Buddhi, Milo and Fira)
Nuff said, we will see you tomorrow at 3pm…tickets are cheaper than your NYE spend so make it!

Want more deets? click here
Last Thursday was when two singles dropped on the Lankan internet. Get catching up with the scoop.
It's no secret that the 8th Theater Olympics are on in India and we have 3 groups representing Lanka, this week Jehan & his team of talented peeps aka CenterStage
Released last Friday, this debut single by the 2nd Brutal Deal Metal Band Meningitis makes them a band we'd wanna see live in the near future. Impressive start!