The End Of Hopeless Poet?
They played at The Dying Winter Sleeps and even released a two track EP before this announcement came about.bummer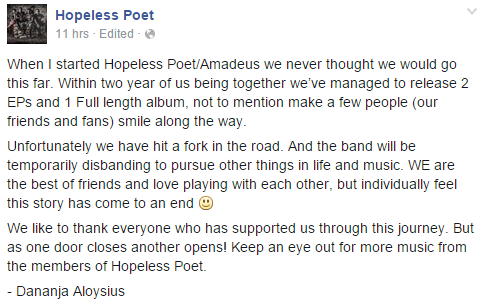 Their last release maybe?
We always love it when we get to see some badass guitar work by this maestro of sorts – Arjun Dhas from Nevi'im! If you like what you see/hear, get
Here's a single that was released a while back in November…See how you dig this single that features Tom Alfons.
Dilmin Perera is a fresher from the Sinhala scene and here's his debut single that was released only a few days ago.