The End Of Hopeless Poet?
They played at The Dying Winter Sleeps and even released a two track EP before this announcement came about.bummer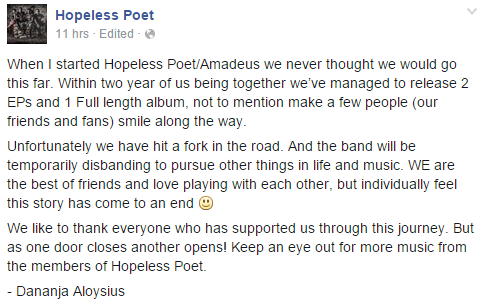 Their last release maybe?
Now this we feel is one of the best releases of this year and also another unlikely collaboration, sometimes we wonder..who will rapper Omee team up with next?
About time!  Finally a Bailatronic concert maybe? Man, announcements like this make our month =)
Iraj has been teasing about his upcoming single for more than a few weeks now and last Friday, his followers on Tik Tok were treated to previews of 'Manike Obe