The End Of Hopeless Poet?
They played at The Dying Winter Sleeps and even released a two track EP before this announcement came about.bummer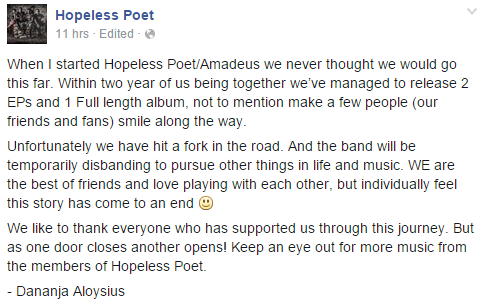 Their last release maybe?
Just before the EP drop comes this, their debut video and we think this is a work of visual art..
Every year, Colombo tends to get saturated with more than its share of NYE gigs with performances by either a name from the international EDM circuit or cover bands but
This is Dj & Producer A-Jay's second release thru Aboriginal Records and this ep comprises of 'Floating Fractals' & 'Theoretical', two stellar gems!