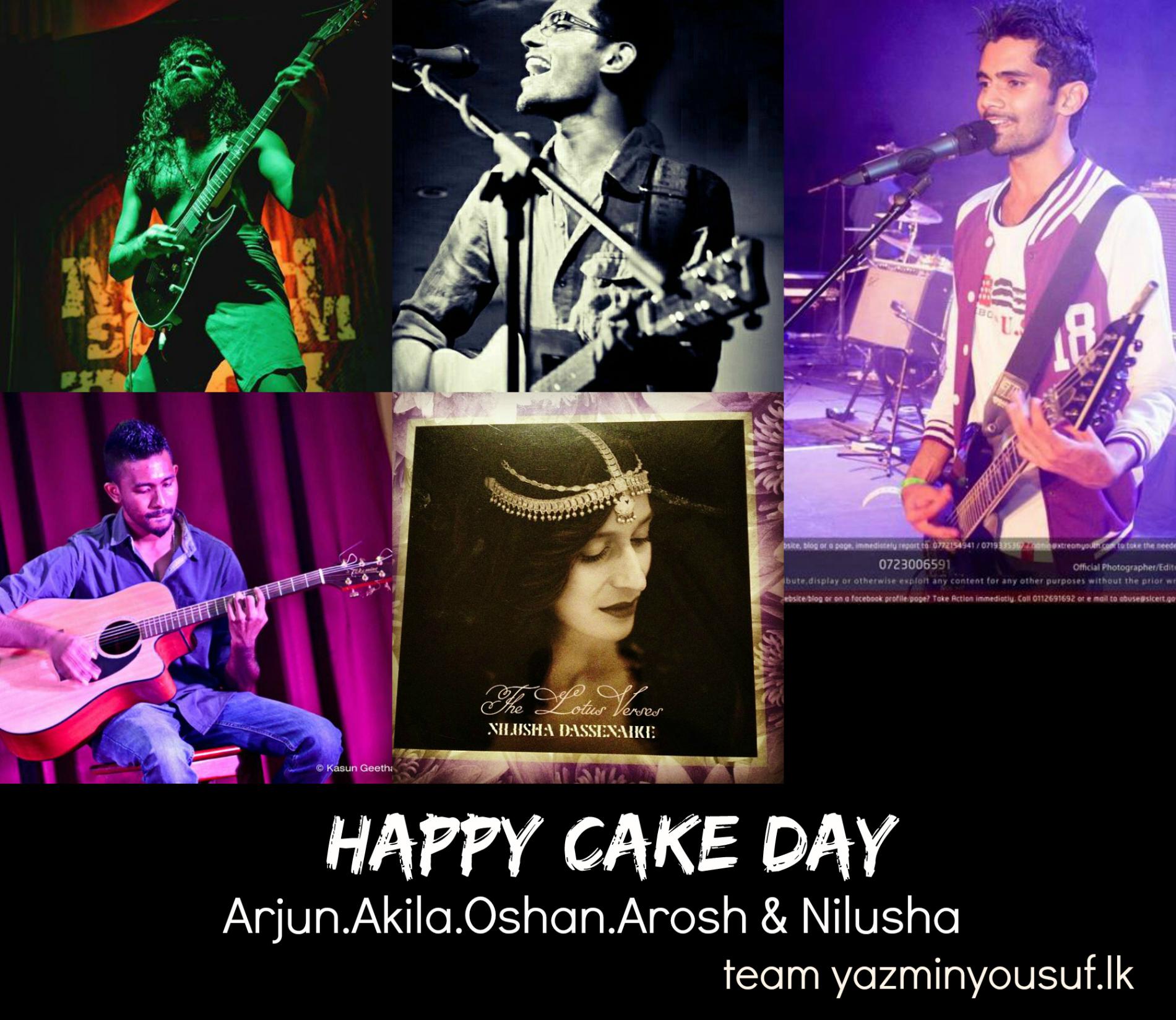 Happy Cake Day To A Ton Of December Names
Belated cake day to Nilusha Dassenaike (Alex & Nilusha), Arosh De Alwis (guitarist.KillFeed) and awesome day ahead to the very cool Arjun Dhas (Nevi'im), Oshan De Silva (Battery) & Akila Senanayake (Willies Jeep) from us at team yazminyousuf.lk
photo credits: Anjula Hettige (oshan), Kasun Geethanga Photography (arosh) & Yohan Siriwardena for Mosh Scream Rock (arjun)
support an independent photographer by recommending their work
photo credits: we don't know the photographer responsible for Nilusha & Akila's click but would love to credit you for your work, get in touch with us thru the contact page and we'll do the necessary.
After the mad success of his first studio single 'Pandama', this 20 something is back with this pretty impressive follow up with a strong message. Click here to check out
Here's a fairly new project by CMB Cruzz & Krish and here is their all new drop which is some pretty impressive stuff!
What this was The Goethe-Institut's, BorderMovement AV-lab is an experimental eight-day artist residency that assembles an experienced group of visual technologists from India, Pakistan & Sri Lanka, to develop new