Suresh Of Stigmata Auditions For A Rock Opera?
Jesus Christ Superstar they say, not more information can we give they say…at least not yet. we'll keep you posted on this. (we keep hearing that a lot of artists from the rock+metal scene have auditioned for this, would be pretty exciting to find out names)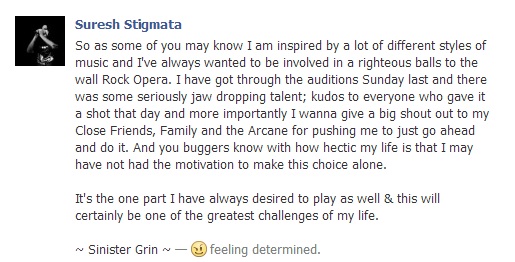 Producer, Rapper & Performer Markia just dropped his first single/video for 2020 and its just the kinda stuff that will get you motivated, anyday! 'Repo' is def, a playlist solid.
In-case you thought there weren't any trap Dj's in SL ..this offering is sick! a good collaba you two!
"Wonderful Cry Shocker" is what it's called and features a crazy amalgamation (Bingo Players / Firebeatz / Tiesto & DJ Punisher).Judging by the teaser, we reckon this would be another fun