Stigmata Has A New Drummer
While Tharaka (Tantrum) aint exactly a new face to the band, he is a name name to the line up this year and what can we day except he's gonna be travelling quite a bit when the band goes on tour this year.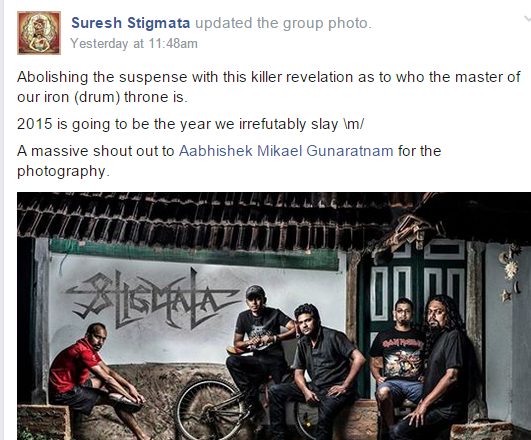 Tour you ask? Well didnt you know about their Dubai gig?
Now here's something you don't see everyday, one of Lanka's best guitarists owning the theme of Silverhawks and showing you how to own it yourself..check it out.
The Malaysian Lankan connection Dj & Producer Dilee D has been working on few things apart from events and this is one of them..a brilliant deep tech single which is
Awesome name day to Thushini Goonewardene (singer) & Ruwanthi Jay (manager.Paranoid Earthling) and belated greets to Chathuranga Fonseka (Funeral In Heaven/Genocide Shrines) & Leyo (Sinhala Rapper / Handcuff Crew) from