Stigmata Announces Guest Vocalists On Their Upcoming Album
This is a first for the band..read on!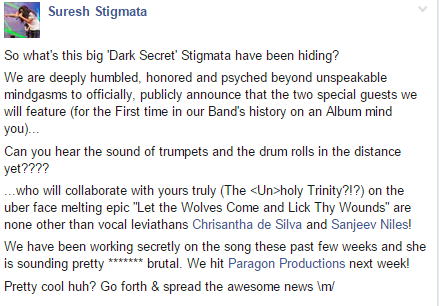 This makes us not want to listen to teasers but the effort in its fullness, time…move fast!
Kolkata's Dharmalogy just remixed this massive single from Subandrio's Juicebox Music release 'Sigiriya' from a few years ago and we think this sounds pretty good!. Download the full track off
Release number 4 is another brilliant single by Sanuka & Windy, that's taken off the Bathi Gee Dayawa album. Titled 'Maya Deviya' this single was released yesterday.
The first release off of the brand new Lankan underground label – Serendeep is here and it's by that Dj & producer who has been repping the island like crazy