So Much WIN For Iraj! 100,000 hits on youtube alone!
we kid you not, when we saw this we were like whaaaaaa???! Brilliant stuff Iraj, we sincerely hope you reach 1 million hits by the end of June that way a lot can be proven to the Ad Industry who don't believe in the power of social media and the power of artists here in SL.
he makes more history by topping i-tunes pop chart too!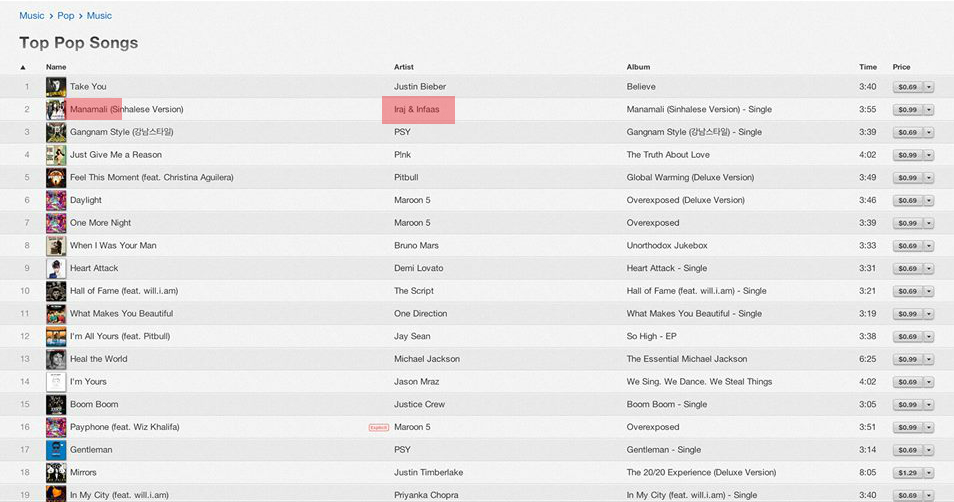 while it's one of those top 10 sorta websites, it still pays to be recognized among some of the heavy weights from the global scene like Silencer and Xasthur! Especially
after coming across this post on Fb we are pretty excited for her newer material! keep tab by liking her page on fb https://www.facebook.com/maarionelsz in case
As the days slowly approach one of the most anticipated Rock gigs in Colombo, we're hoping that you're prepping up too. If you havent gotten your pre-sold tickets..call and get