Rapper Spike Announces New Music
Looks like he's gonna be unveiling a few new tracks at an upcoming gig we're yet to know about, we will keep you posted on this.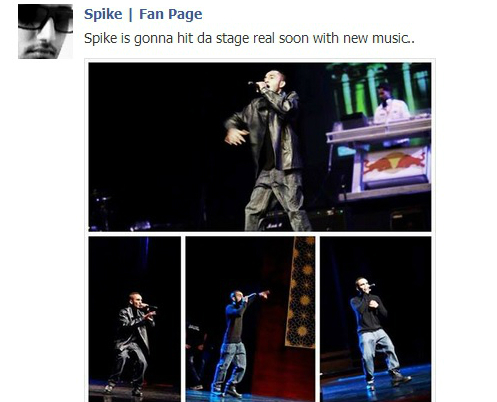 in the meantime here's a track we recommend you check out by him
Released live on Friday at The Manchester, Sam's newest single is an all original offering and is just some very good singer / songwriter stuff!
Single 3 from Sanjeev Nile's debut Ep is out! Orchestration & production is by Nishan Daniel and this features the awesome addition of Pabalu Wijegunawardane.
Heavy Metal producer Romesh Dodangoda is nominated in the Best Producer category at this year's Heavy Music Awards which is a pretty big thing. Click here to vote for him