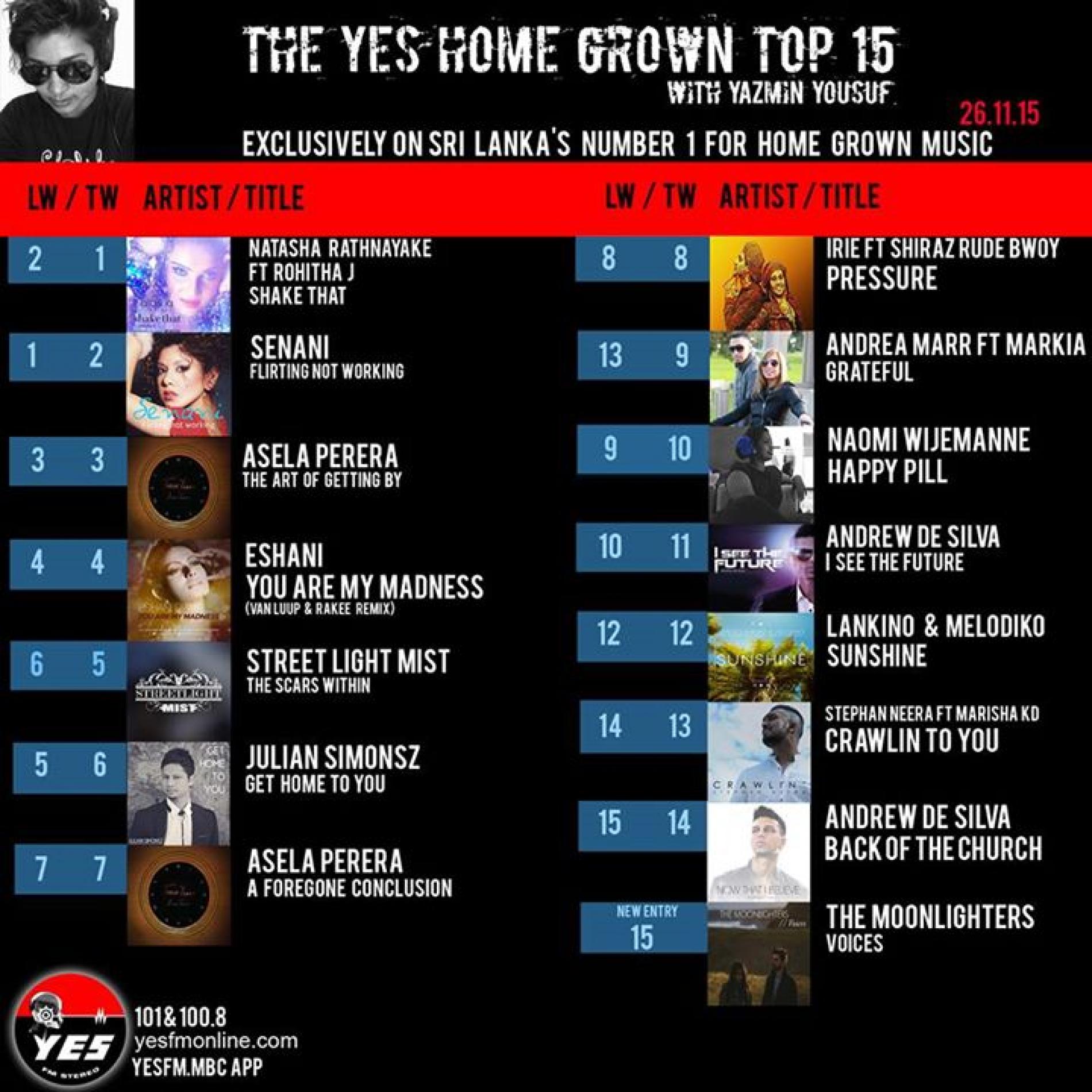 "Shake That" Officially The Most Played On YES101
Proof of that? The single reclaiming the top spot on The YES Home Grown Top 15! Congratz to Natasha, Rohitha & Pasan on this!
Word is that the official single will be shot sometime in December as for the release date, we're guessing early 2016 =)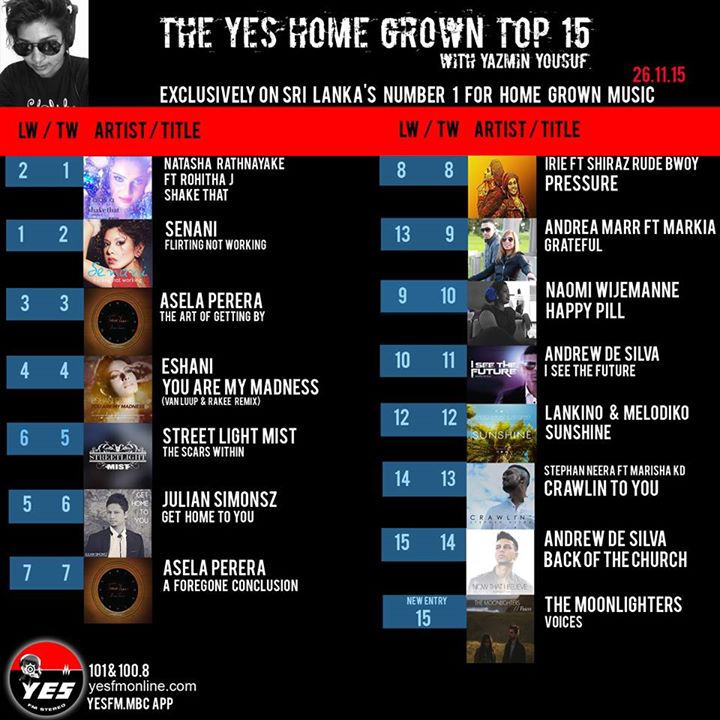 They've even gotten a lyric video for it
Here's what broke also on the show minus the single by Jesse Gamage.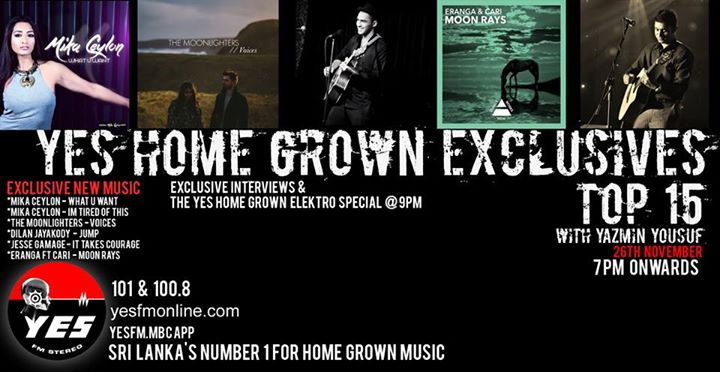 Here's all you need to know and we will keep you updated on the future date.
Supun Pankaja is a violinist who is gaining momentum with his very cool take of the Game Of Thrones theme and we're lovin it!
Tehan Perera's single just got covered by fresher Oshan Mihiranga and we think it's worth checking out.