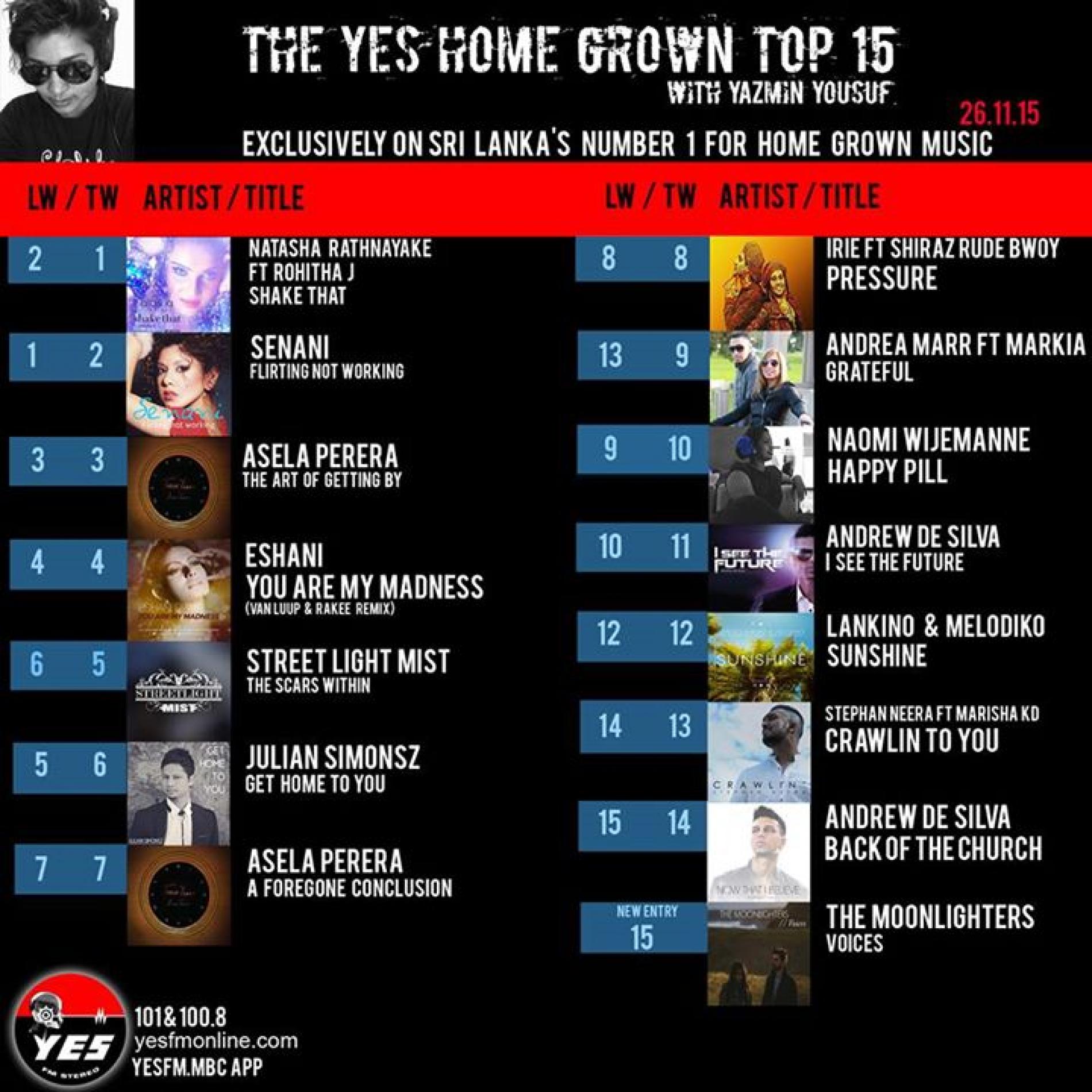 "Shake That" Officially The Most Played On YES101
Proof of that? The single reclaiming the top spot on The YES Home Grown Top 15! Congratz to Natasha, Rohitha & Pasan on this!
Word is that the official single will be shot sometime in December as for the release date, we're guessing early 2016 =)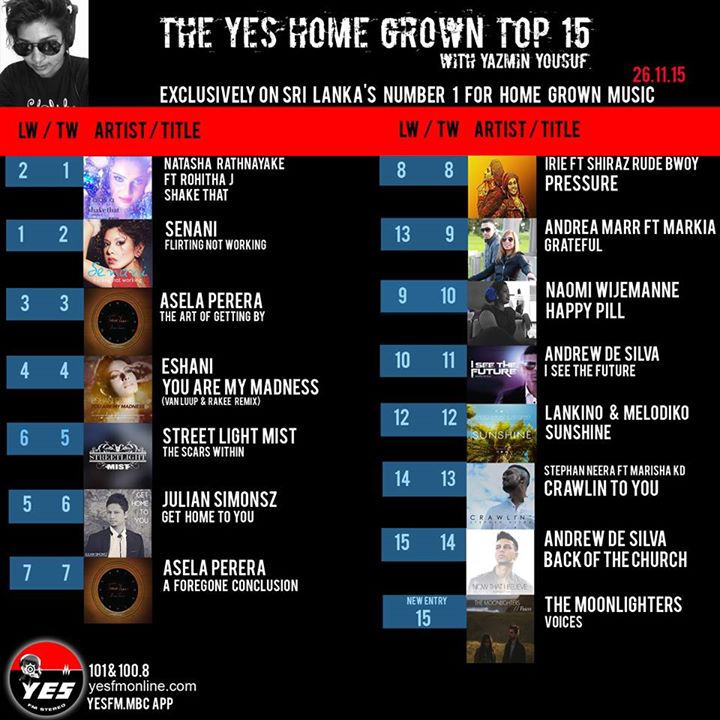 They've even gotten a lyric video for it
Here's what broke also on the show minus the single by Jesse Gamage.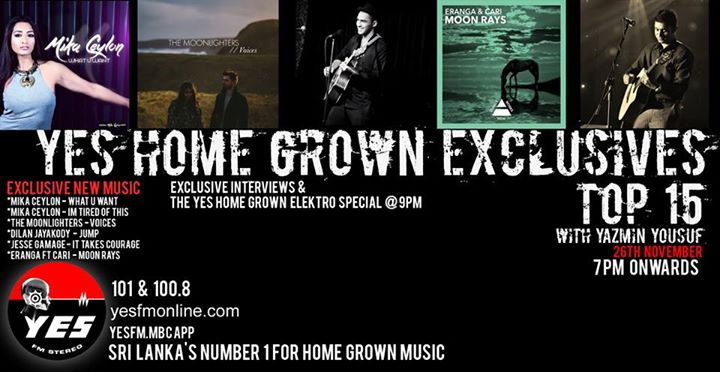 his first release for the year and it sounds like an nice little underground fave already! check it out here…
It's been a good residency ride for this 20 something Dj and if you still havent gone and checked out his sets.. well there's a few days more so why not?
The multi-talented Sandun Athulathmudali is back and this time around with a slew of classic takes from Michael Jackson's discography. Here's his uber laid back take of 'Liberian Girl'. Check