Rock Meets Reggae: The Announcement For 2016 Is Here
In a status post made a few hours ago, this is what was revealed!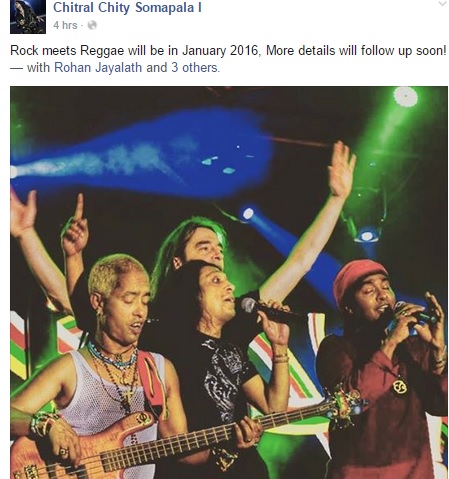 And, we are mighty pleased!
The first installment of this was a massive success and was one of the best gigs Colombo had seen in a while and hope that this continues.
little is known about this new producer and just so you know this aint Asanga's debut track, in fact he's done quite a bit..before all that, check out "The Arising"
It's always a fun thing to watch behind the scenes footage of a massive production and here's your peek at what went down behind the scene of 'Manda Pama' by
Released a few days ago comes this all new single by rapper C Chain. This is the fiercest we've seen this rapper and it sure is another addition to the