Kingsouth Krishan Feat. Haricharan – Unnaal Mudiyum
For Sri Lanka, this single is another big collaboration and to the world, another chance to get to know one of our island's Tamil Rap pioneer – Krishan Maheson and India's Haricharan Seshadri.
We think this song is good, uplifting house with a positive message and here's everything else you need to know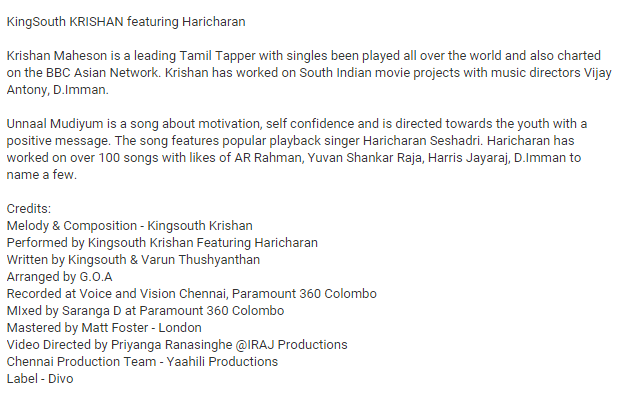 We thank Nishan Daniel for introducing us to her, she's a fresher to the home music scene and we cant wait to hear more of her! For now though, here's
This is only a teaser of his upcoming ep which we think should be something! we will keep you posted on this!
From what we know, this producer/dj is back in Sri Lanka and has been working towards this all new radio show (Global Mission) which will be broadcasting tonight on Frisky