'Rise Up' Hits Number 1!
It's week 3 for the team on the countdown and that super catchy single has hit number 1! But that's not all, producer Ruwanga has not one but two singles on the top 2, this sure is one of those rare instances.
Here's the countdown at a glance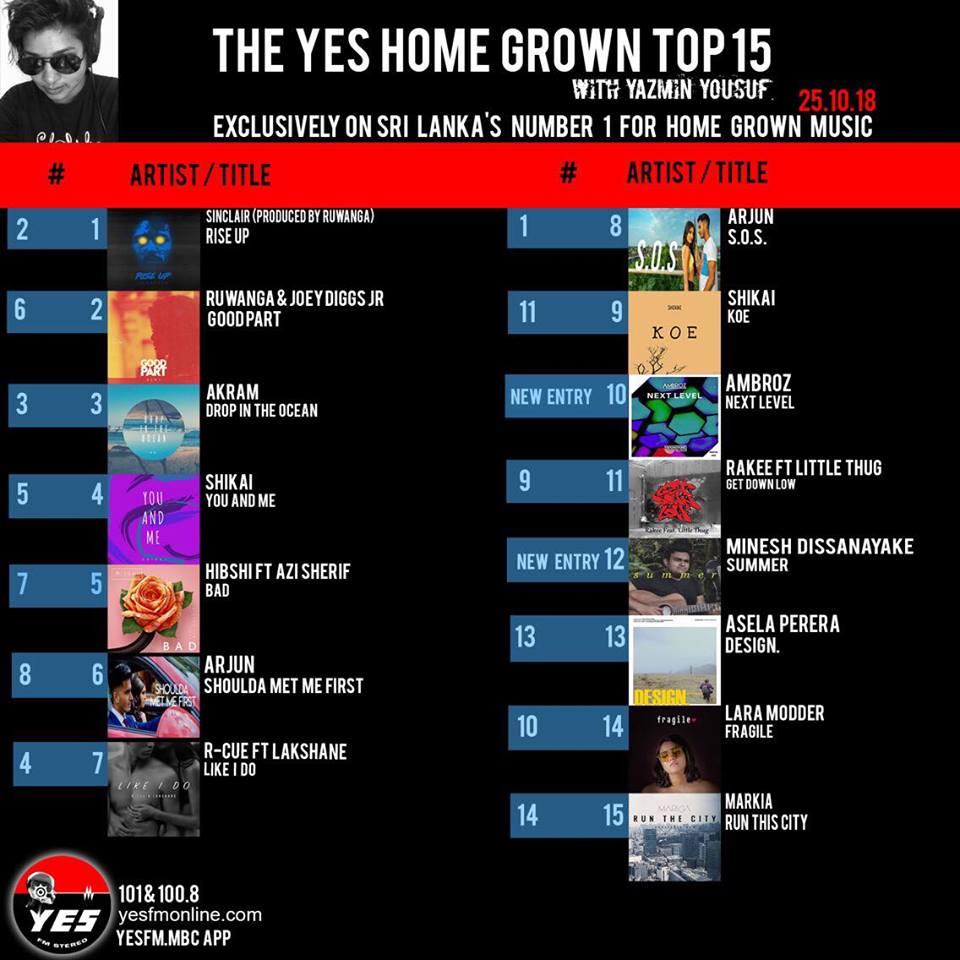 Here's a remix we didnt know about till it surfaced a few hours ago and this is a killer trap remix of "I Mean It".
This is one of those rare songs that's too good to be true, such a good combo! If you did go to the Shaggy concert a few years ago, you
His radio debut single 'You' hit the top spot last night on Sri Lanka's Biggest Home Music Countdown : The YES Home Grown Top 15 with yazmin yousuf. And while he's