'Rise Up' Hits Number 1!
It's week 3 for the team on the countdown and that super catchy single has hit number 1! But that's not all, producer Ruwanga has not one but two singles on the top 2, this sure is one of those rare instances.
Here's the countdown at a glance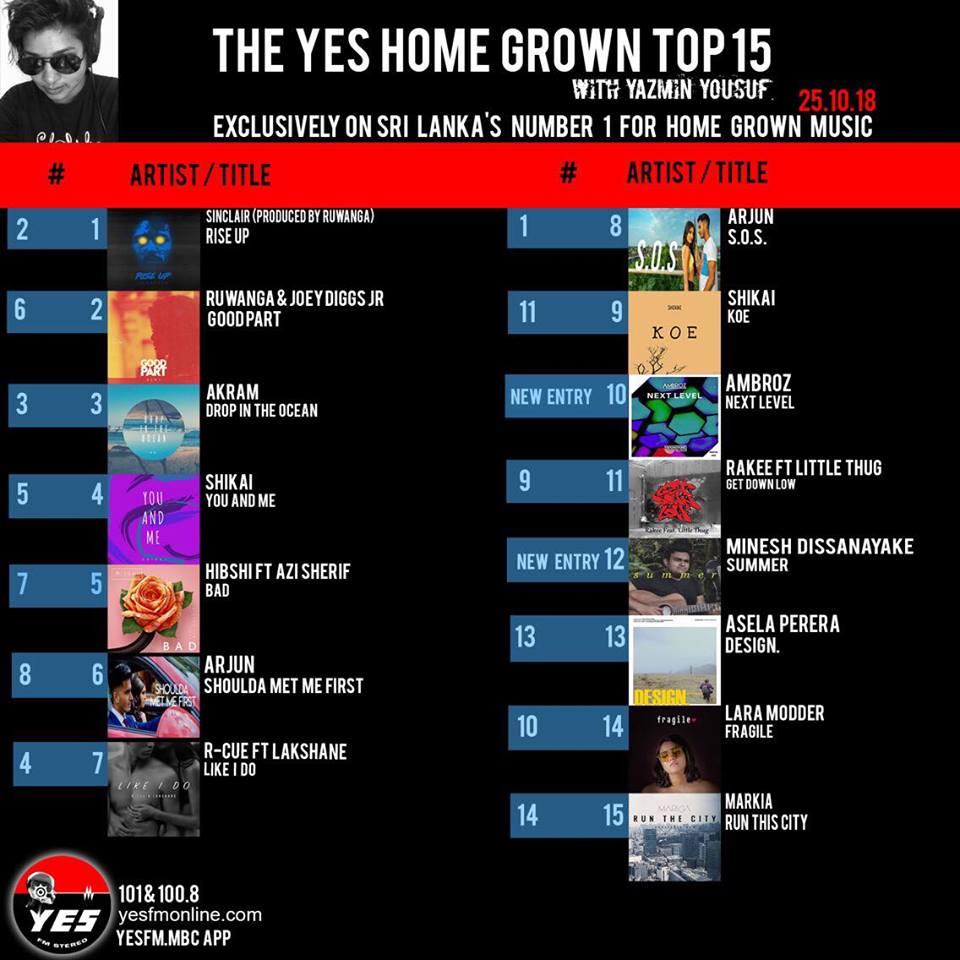 Released on the 1st of July, here's Wayo's take of that classic bySangeeth Wijesuriya – Niwaduwatath.
there's a good reason why this track remains the island favorite and it could be that same reason why you can't stop enjoying after hitting play.
Now, this is a surprise we were not expecting to find on our newsfeed this morning…a pretty interesting Dubstep take of that insta.classic by one of Sri Lanka's best guitarists