Rapper Young Abby Starts Producing
And it's not what you think he'd be likely cooking up in his home studio!
A few days ago he made this announcement…..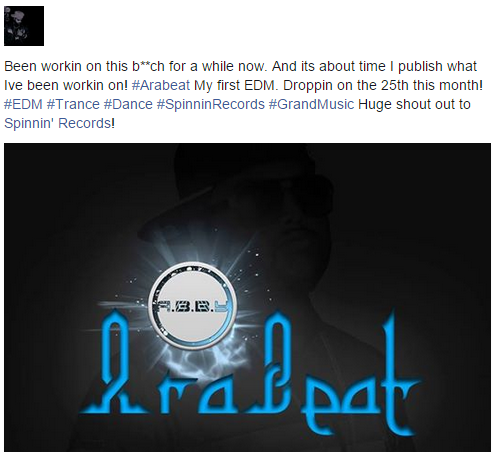 Knowing us, we wanted to get in touch and we had an exclusive chat with the rapper & producer!
DecibelLK: Why do you feel the need to transition from a rapper to a producer? EDM too?
Abby: Well I've been a producer for a while now and I've spent most of my time writing lyrics and Rapping plus in the past I have produced tracks for artists back in Dubai.
I've had a passion for House Music since I was 14 and nowadays this, is mostly the trend; House music have developed over years and its getting bigger & bigger and it has made me want to try my hand at producing house Music.  In the past I've released a remake of 'I'm Blue' by Eiffel 65 (2014) which is a mixture of Hip hop & Trance (Co-Produced By Azim Ousman), this was a success locally, it was also played in clubs throughout the U.A.E.
My efforts worked and finally, I came up with something that I'm about surprise my fans with! On the 25th of this month I'll be releasing my first EDM record titled "ARABEAT" a combination of arabic-jazz & House., this single will be released through Spinnin records.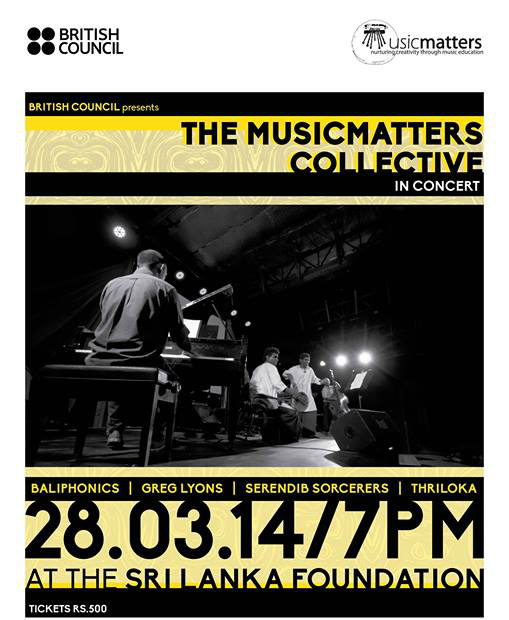 DecibelLk: It's been a while since we've heard anything from you as a rapper..got any surprises?
 Abby: Oh yes! I'll be featured on the next Sri Lankan Underground Hit "Rap Deviyo" By Azim Ousman Plus I will be releasing a track on the 1st if December titled "So much Pain" featuring the Ahasa Crew Member 'RudeboyRay'
Also a Music Video is in the works to be released soon 🙂
DecibelLk: Fill us in on 3 artists you dig from the home music scene…
Abby:  Janani , Yaka & Prince Leone
DecibelLk: Your collaboration wish list (home artists)
Abby: I have real love & passion for people who got the same love & passion for music and right now, I  don't have a particular person in my mind but it could be someone at home who's making beats in their bedroom or recording in their closet cuz I've been there and know what it's like, It's not about how popular or how many awards they have won, it's all about talent and real love to what they do, so if anyone is like that out there I'm down to work 🙂
DecibelLk: Anything you'd wanna say to peeps out there?
Abby: Dont stop! Do what you love doing to an extreme level with trust and belief! If you reach a certain level where you think you need to stop, Think again because you maybe inches away to hit your goal post!
Check out the teaser already!
Rapper & Producer Markia was in the motherland not too long ago and we had to get catching up on what he was upto musically, who he was digging from
Singer Aaron (Unscripted) has been noted since his debut release 'Plain Cruel' hit the interwebs last year thanks to the Acoustic Collective. Joshua Perera chats to him in this exclusive
Singer / songwriter Thyasha is all set to release her debut album 1101 on Thursday but before the big day, we had to catch up with her for a quick