Ranidu Is On The Ultra Music Festival Bill Again
And for a 3rd time too! Now how many Lankan's can boast about this feat!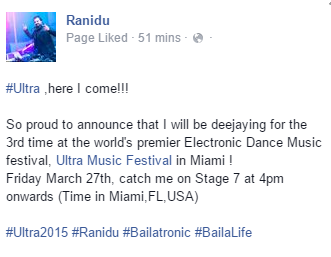 If you are a Lankan, we suggest that you do your best to catch his performance cuz this IS our islands EDM genre!
Click here to purchase tickets *DO IT FAST!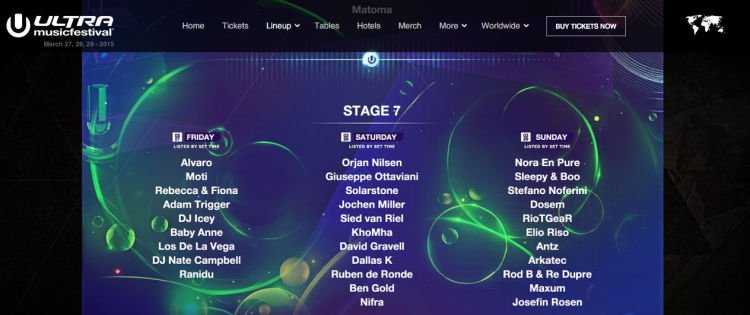 Here's a few awesome moments from not too long ago!
Ranidu featuring at Ultra Music Festival,The world's premier Electronic Music Dance Festival.27th March 2015 | 4.00pm Miami,USA Time | 1.30am Colombo,SL TimeDownload Ultra 2015 App,Like Ranidu's profile and Vote for him.i Tunes- https://itunes.apple.com/us/app/ultra-2015/id359025132?mt=8Android – https://play.google.com/store/apps/details?id=com.ultra.ultrafest

Posted by Ranidu on Friday, March 27, 2015
home's award winning premiere all women's choir has a fantastic album out (do we even have to write about their awesomeness?) own a copy for 1250 now or get it
Here's an interesting take of the classic 'Robinsan Andaraya' theme song by Sanjeewa (ex Sahashra/ Sanjeewa & Niranjan) & new comer Dashmi..
Congratz to all that made it on the list from home and we'll spare you the trouble of goin thru the official list, here's what they are nominated for… BEST