Producer Clarence Jey Has Work Featured On The US Tv Show 'Elementary'
Producer Clarence Jey has been an underground name for the longest time cuz that's how much producers prefer life to be, but as for this Jaffna born / L.A. based producer/songwriter (who also happens to have a double degree in civil engineering and computing engineering), in case you are not familiar .. is known for a few things including being the producer of Rebecca Black's single 'Friday' and recently having worked on ALL 4 One's 20th Anniversary Record..fastforward into the future there's this bit of news!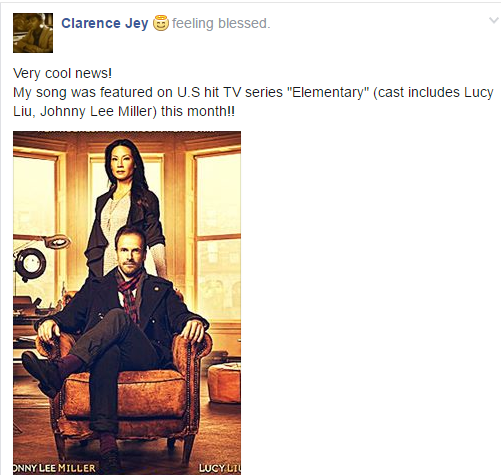 You know this single all too well Sri Lanka! Friday, Friday, Friday!
here's all you need to know about it artwork credit: iClown model: his ginger =D
the entire episodes 1&2 Episode 1 The Karaoke Championships – Season 01 – Ep 01 – Part 01 The Karaoke Championships – Season 01 – Ep 01 – Part 03
This right here her debut sinhala effort and we think is very reminiscent of the Romanian music wave that came n went, for the Sinhala market this single does brings