News : The First Sinhala Rap & Hip Hop Concert Is On!
After a very long hiatus, the island see's it's first Hip Hop & Rap concert on this Saturday. Titled 'Belo', it's slated to be held at the Ex Serviceman's Bar in Colombo 01.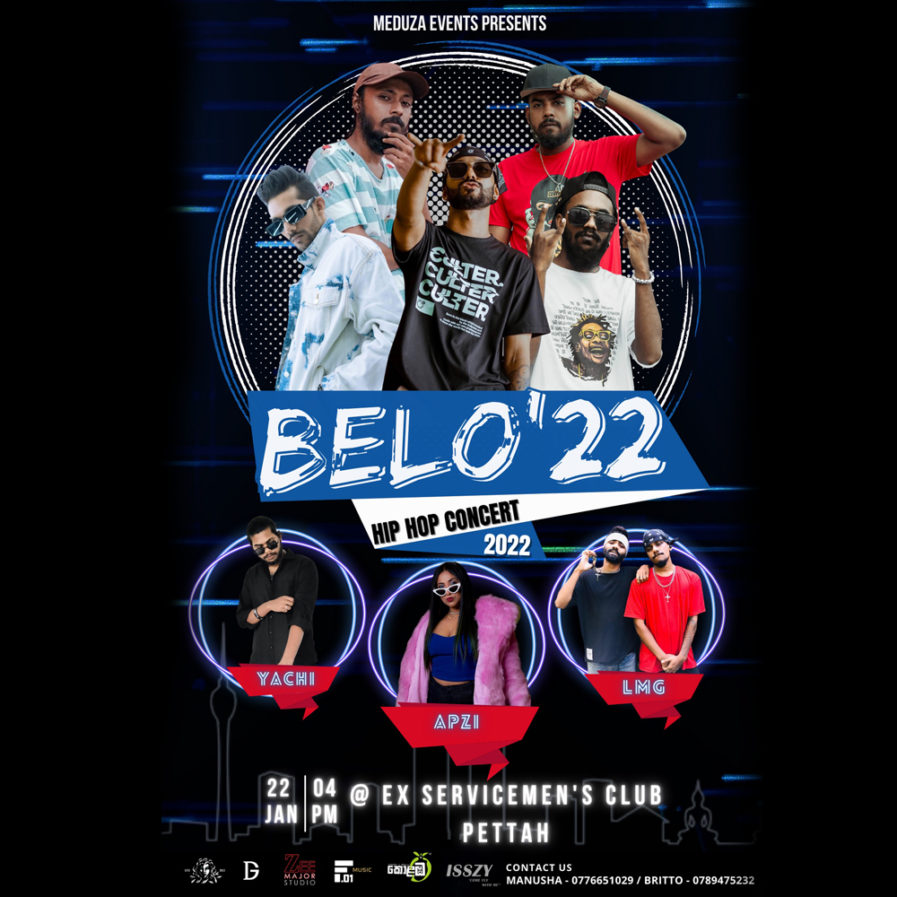 The concert features a slew of fresh and seasoned talent. Expect mad good sets by Master D, Tee Cee, K Mac, Ramesses Reezy, Yachi, Dope Gang CMB, Smokio, and the reining queen of the genres – Apzi!
Covid & health guidelines will be adhered to. For tickets contact Britto – 0789475232 or Manusha on 0776651029
As we get closer and closer to the date. we'd like to let you know all the bands pretty much like we do 😉 Today we feature Constellation, a band
Singer Hansaja is here with this all new second single titled 'Iti Mal' and it's just the stuff rainy day playlists are made of. This one features backing vocals by
Last Thursday saw history being made by a producer, rapper & singer, the entire Sri Lanka coined as the Lankan king of YouTube ever since his video for "Manamali' hit