News : The First Sinhala Rap & Hip Hop Concert Is On!
After a very long hiatus, the island see's it's first Hip Hop & Rap concert on this Saturday. Titled 'Belo', it's slated to be held at the Ex Serviceman's Bar in Colombo 01.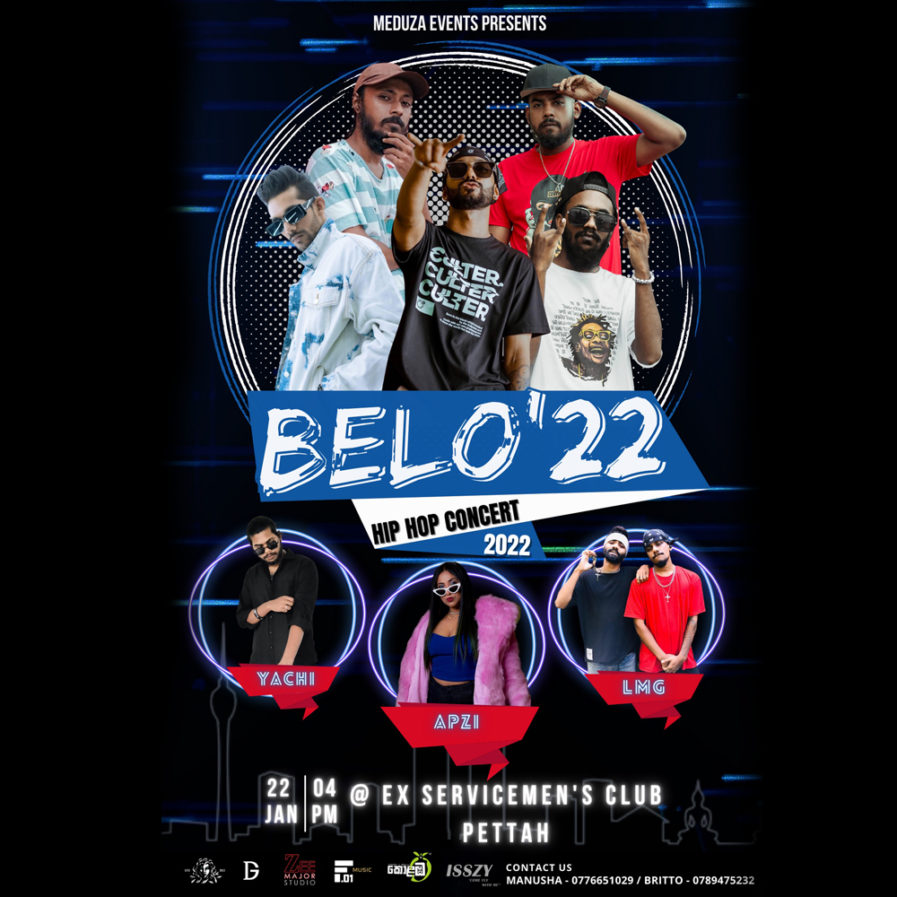 The concert features a slew of fresh and seasoned talent. Expect mad good sets by Master D, Tee Cee, K Mac, Ramesses Reezy, Yachi, Dope Gang CMB, Smokio, and the reining queen of the genres – Apzi!
Covid & health guidelines will be adhered to. For tickets contact Britto – 0789475232 or Manusha on 0776651029
who said that Friday had to start on a very pumped up note? We think this is stuff stolen from god's own private record collection by London based Dj Shan Tilakumara…we
his debut "r.o.m.a" on soundcloud ain't too bad at all, give it a listen and if you're a producer why not stop by and share some heady production gold?
The first music video / single off Cairo Rich's newest album 'Lil Rose' got dropped on Valentine's Day. 'Old Arrack & Whisky' features Assasinandie on vocals and this sure is