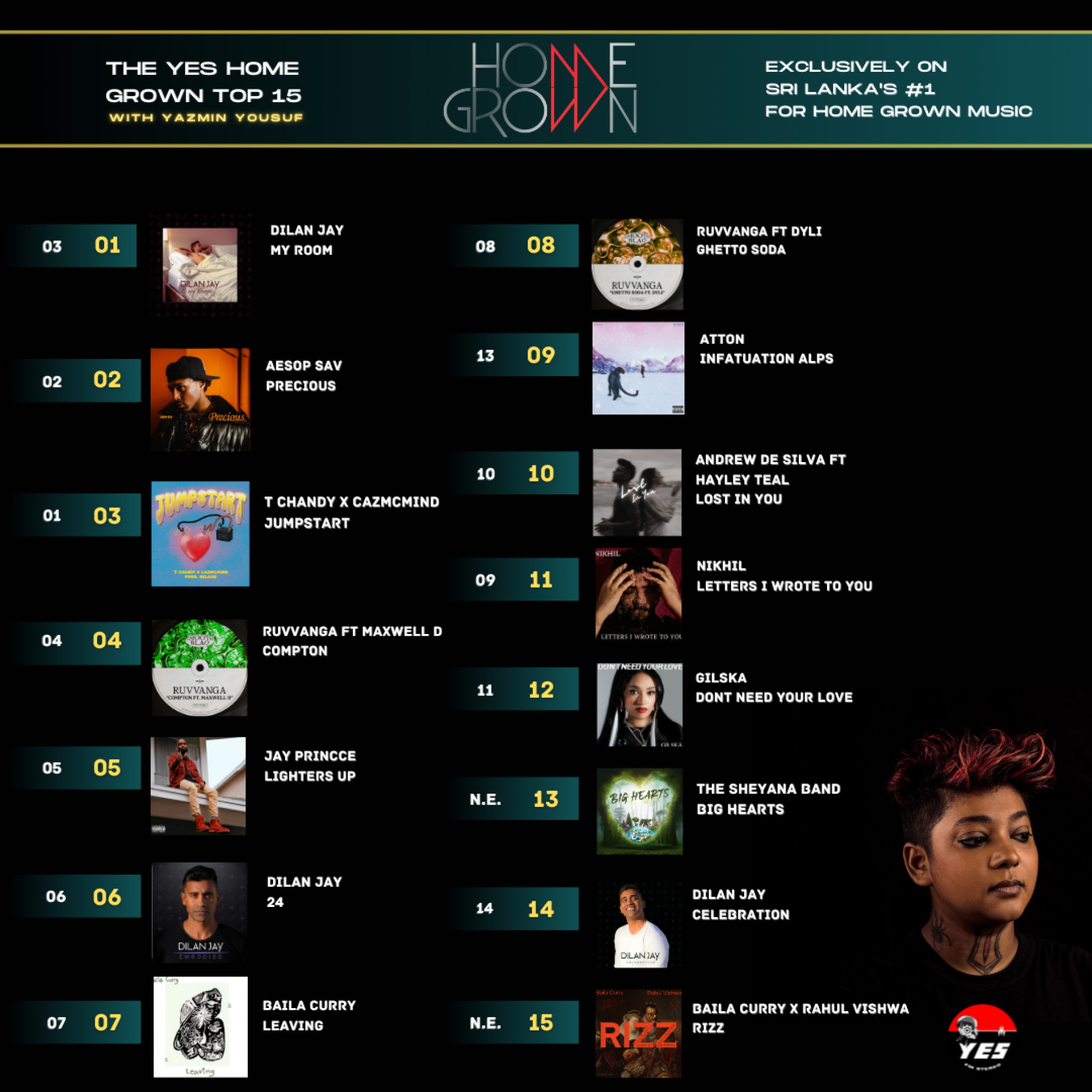 News : 'My Room' Hits Number 1 On The YES Home Grown Top 15!
It's official! The countdown has a all new number 1 and it's by Dilan Jay. 'My Room', that down tempo, sexy single makes the climb to that big daddy top spot this week, making it yet another number 1 top celebrate from Dilan Jay's camp – he's previously had 'Neon' hit number 1 on the countdown this year.
Here's the countdown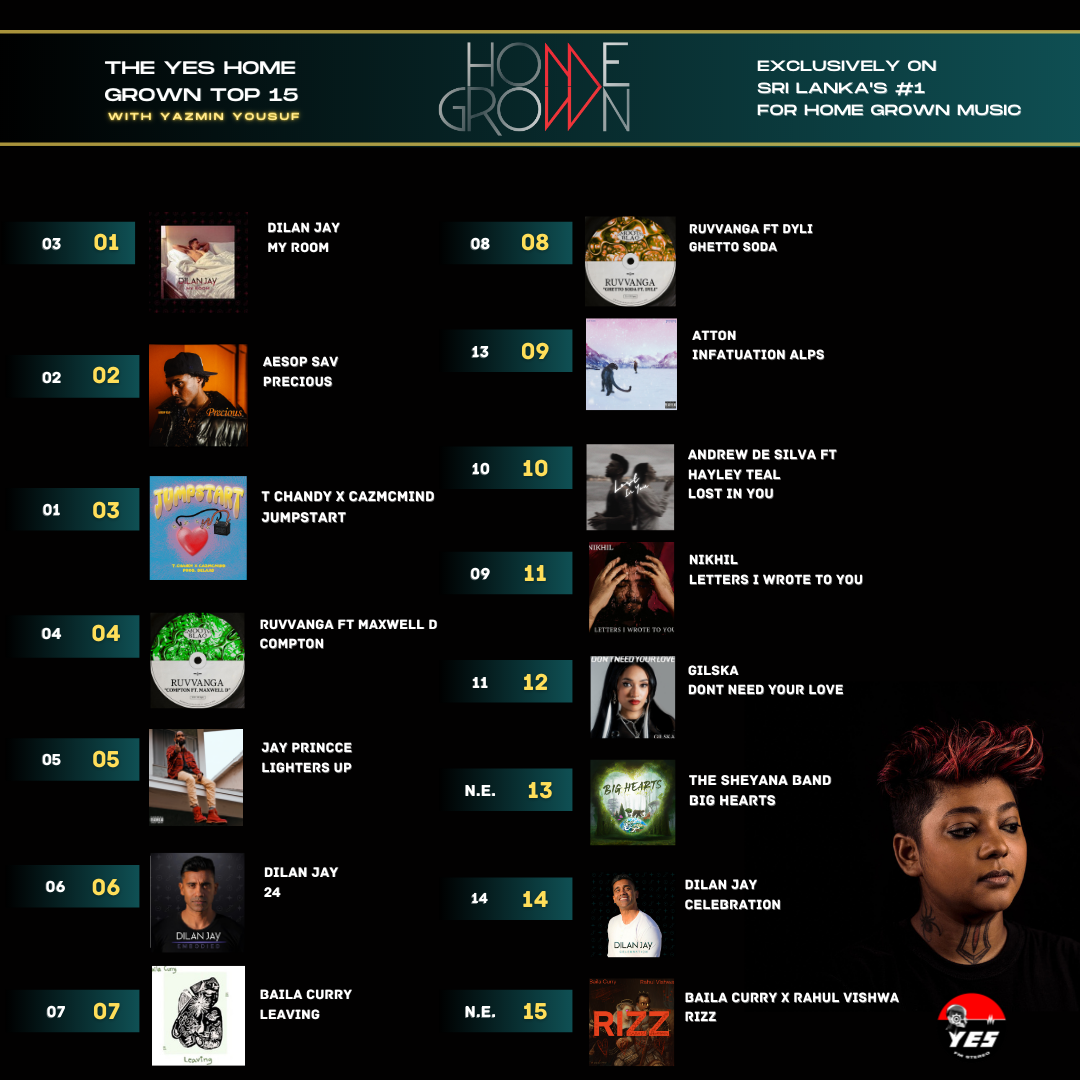 Here's a version of 'Thanamalvila Kollek' by Kamaj with a lot more harsh reality injected in! We love his rapper RudeBoyRay keeps it very real in his parts on the
Sri Lanka has a few rap collectives and one of em is gonna be back with a slayer of a single / music video. Here's a sneak peek of Alpha
The 17th of the month was when this all new single by Dileep Maan got released. 'Tope Haiya' is another documentation of the year that was 2022, in Sri Lanka.