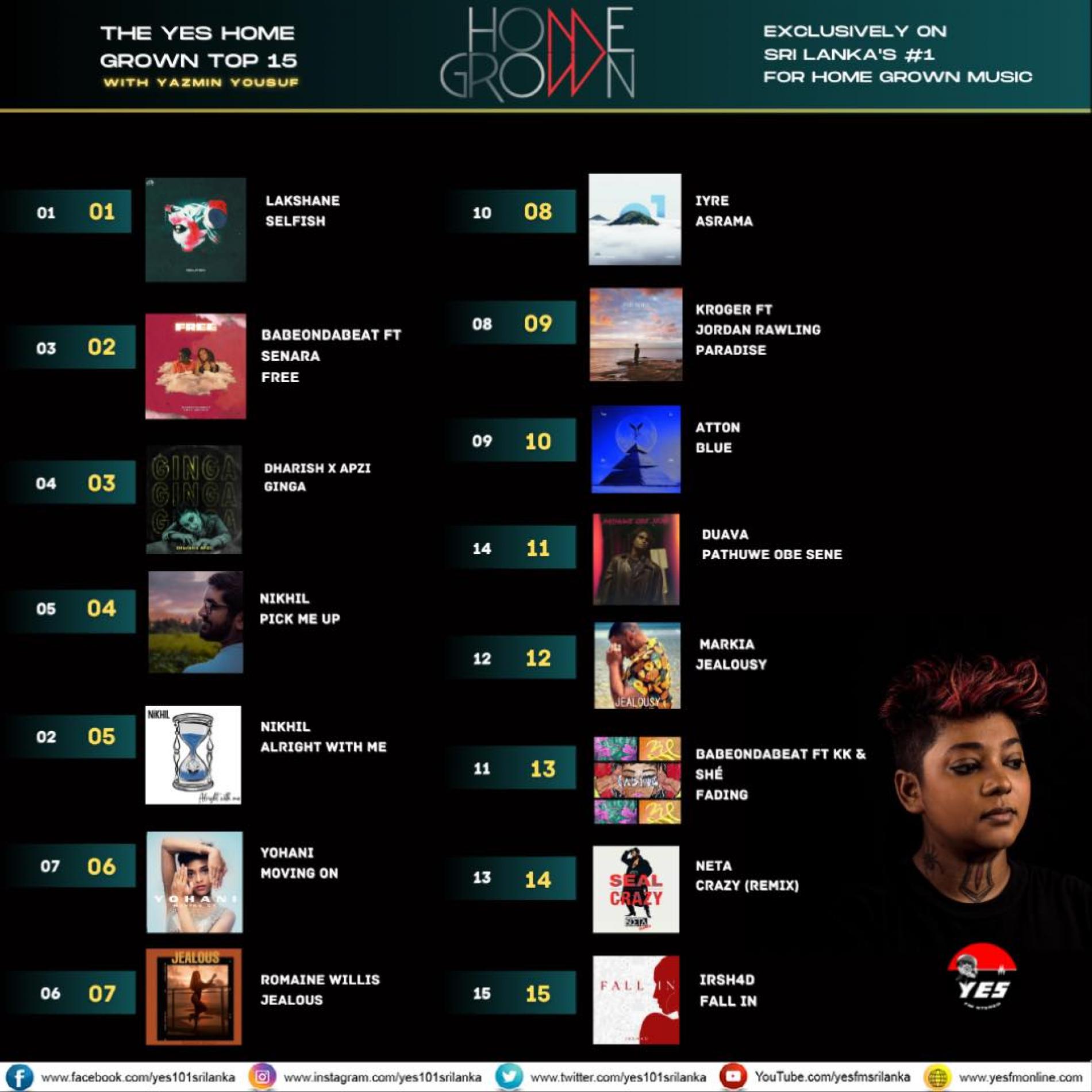 News : Lakshane Marks 3 Weeks At Number 1
Last night marked 3 weeks of Lakshane's single from 2021 staying at number one on the YES Home Grown Top 15. 'Selfish' is the most played locally released single on YES101.
Here's the full countdown for ya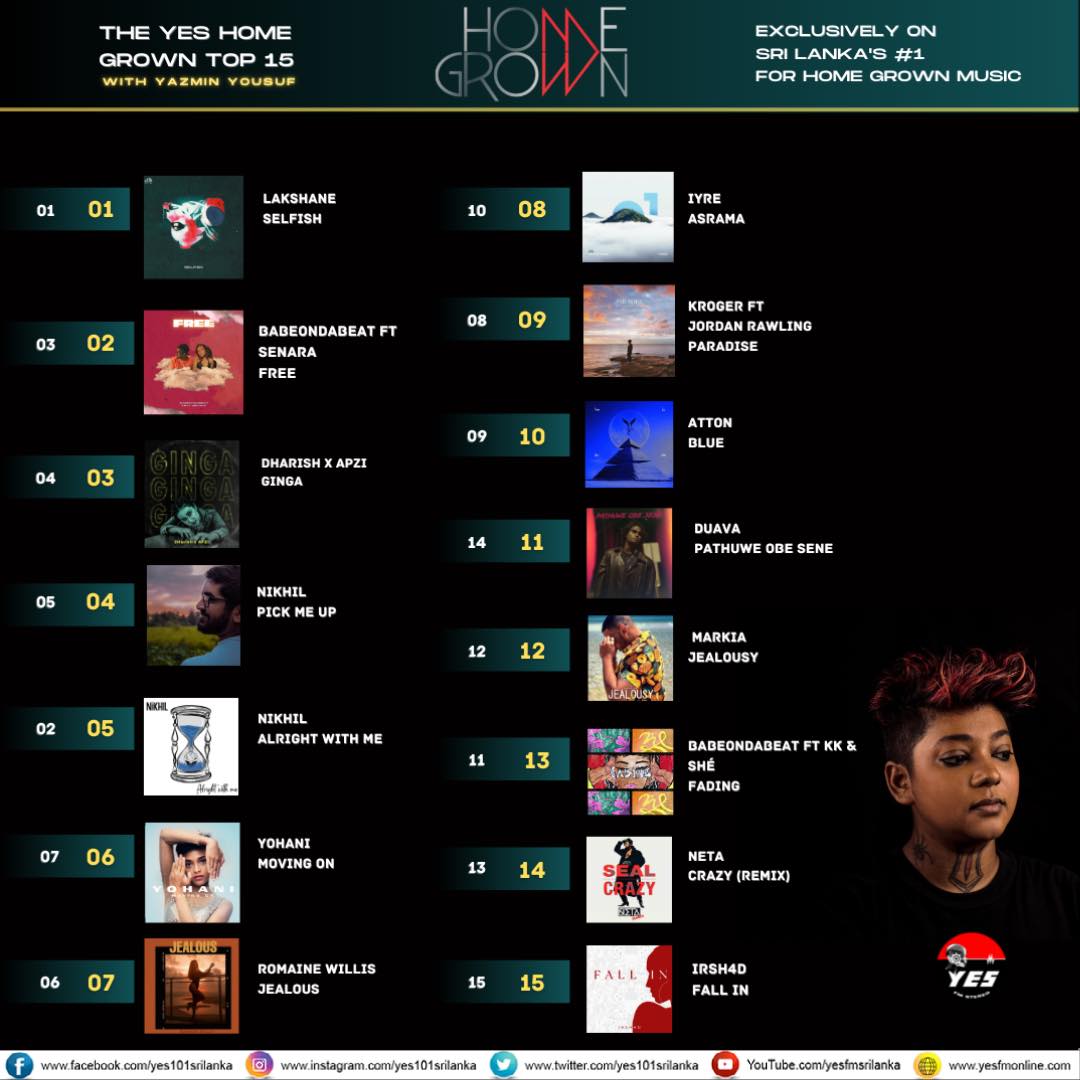 After a hiatus Tamil rapper Vidushaan is back with this all new single titled 'Naan Oru Muttalungha'. This single is produced by Vara Gunanathan and is mixed & mastered by
Released during the weekend comes this all new single by Channuka. 'Dawasak Da Raaka' is his third original release and this time around, with a little help from Madaid who
we very much await the release of this Ep, its everything a Sunday needs..good deep house. check it out already!