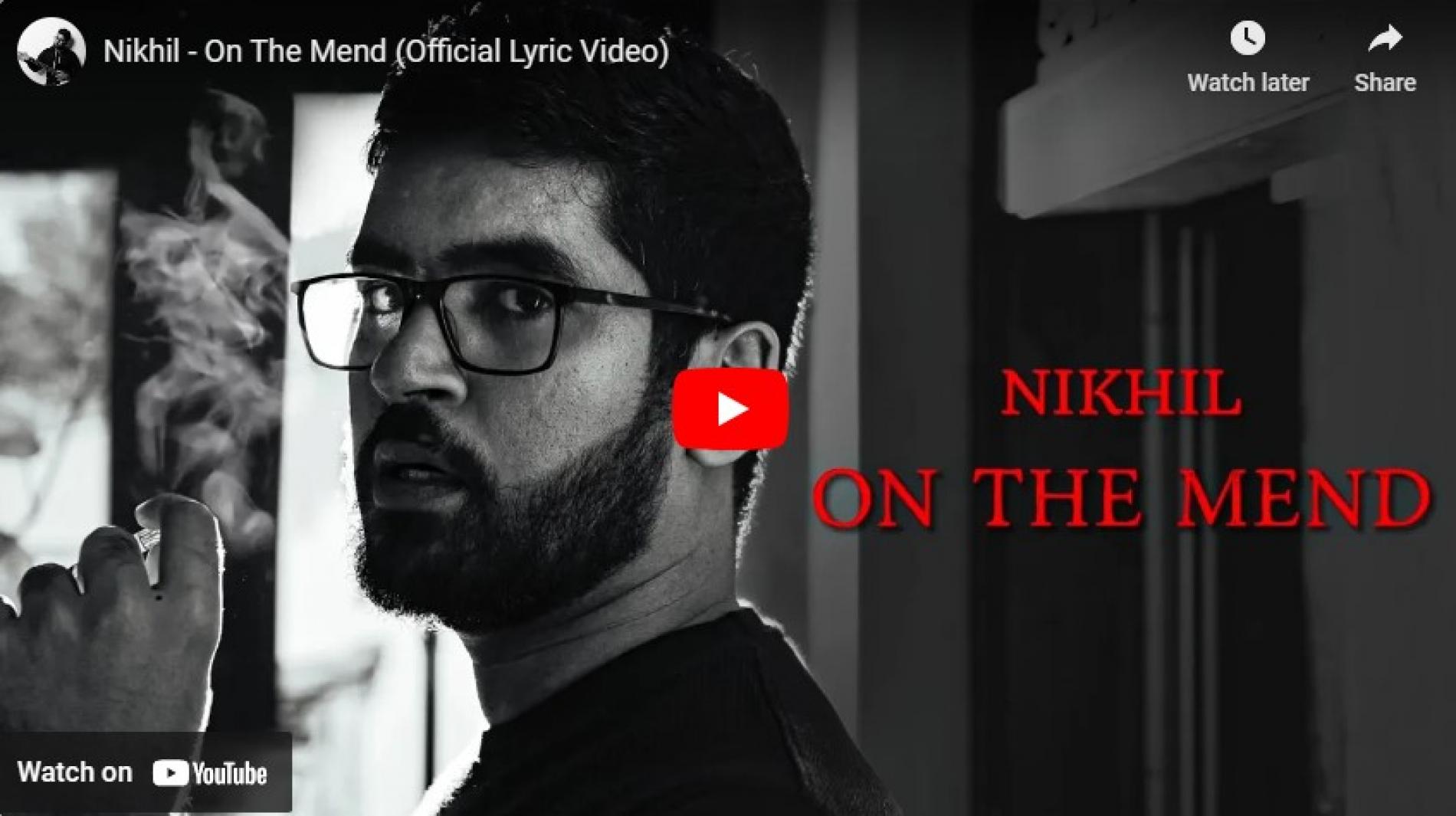 New Music : Nikhil – On The Mend (Official Lyric Video)
Released on Sunday comes this all new single by singer & songwriter Nikhil and this single, like the last few releasers doesnt disappoint! The single, according to Nikhil is about letting go. Letting go of…anger, resentment, disappointment. It's a song to all the vultures, to those who drain your energy and live only to take advantage of you, to those who smile at your face and talk shit behind your back. To the wolves in sheep's clothing. To you I say, goodbye and good riddance! (source Youtube description)
'On The Mend' is written, arranged and performed by Nikhil D' Almeida, who is also responisble for the production along with Nishan Daniel and Denham Hakel. The mix is by Denham Hakel (Sooriya Village, Sri Lanka and the single is mastered by Fred Miller (Copenhagen, Denmark). The video is created by Mavintha Perera, and the cover art is edited by Ash Lanthra.
Their second single off their upcoming album is here and it sure is the perfect follow up to the first one, 'Alyssa' that was released a few months ago! Support
Rapper NST has been around for a while and here's his all new single / music video that dropped during the weekend titlted 'Love Sick'.
It's a rare thing to hear a remix come out from his camp let alone a release of one, probably one of his best too! See how you dig it.