"Music In My Soul" Still Continues To Dominate
the number 1 spot on the YES Home Grown Top 15.
And while Nisho & Antoinette have their lucky streak going on for them, they certainly have two strong contenders at number 2 & 3!
Dropping out of the countdown was Irie's "New Generation"& Deyo's collaba (Markia.Prolific Jason & Janani) Never Lose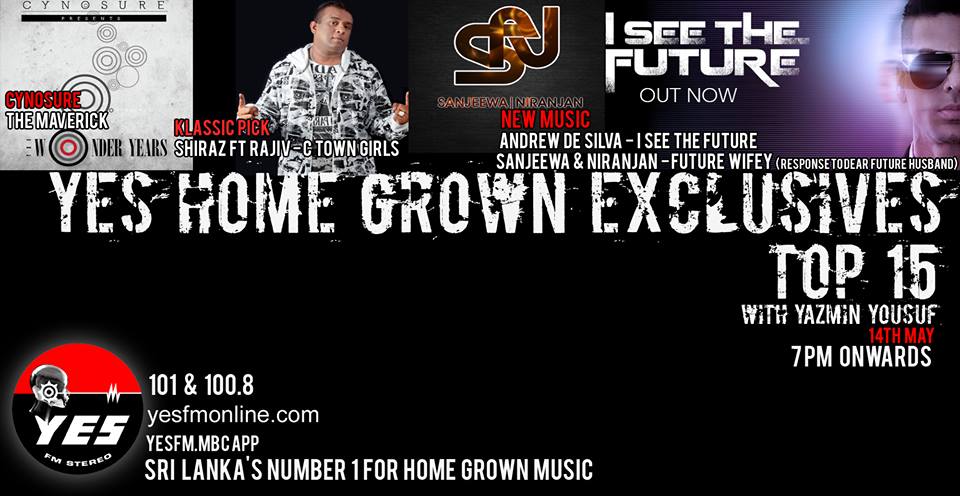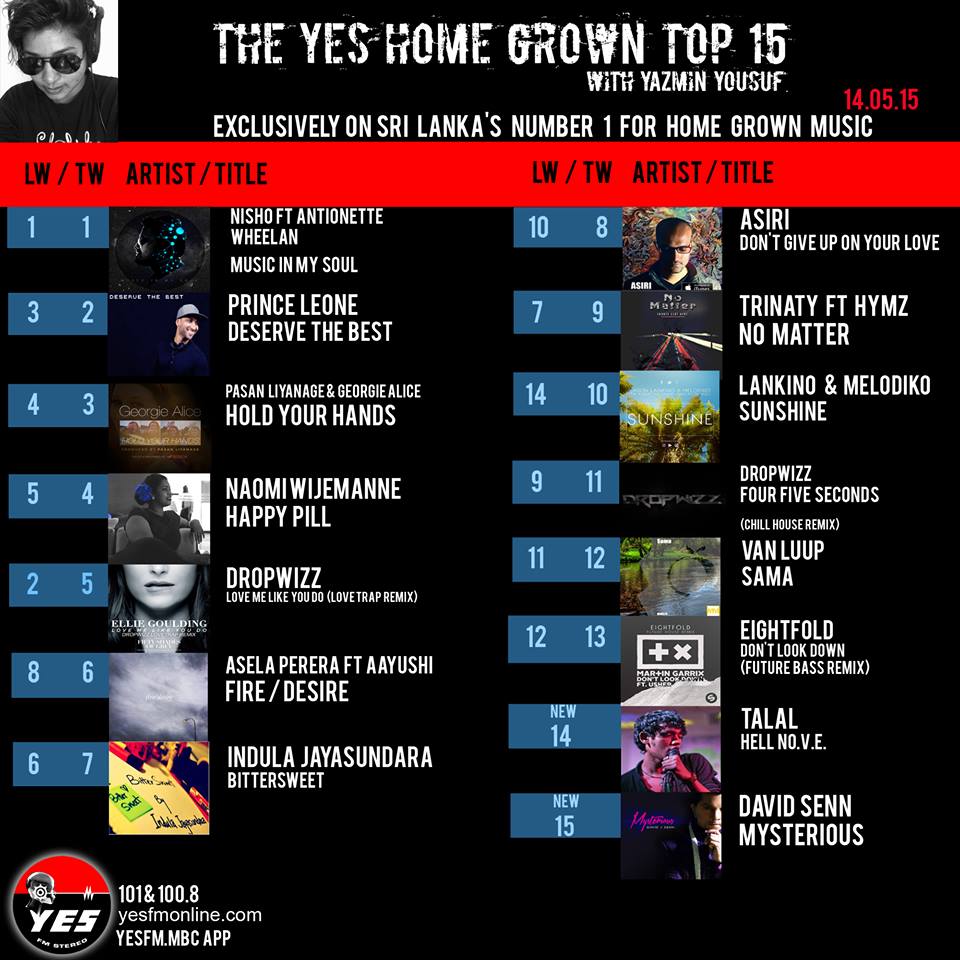 Here's a killer new offering by the band that gave you 'Sasara Papare' a few months back. 'Sikko' is a theme song for the drama 'Sikka's Team' and this is
we love videos like this cuz it just shows much effort goes into producing a single track. Yes, the rantha we know records in his bed room and we're proud
Looks like "Ima Hit The Town" is an island fave for a second week, no wonder the second week stay at that big daddy spot Haven't seen the video yet?