"Music In My Soul" Still Continues To Dominate
the number 1 spot on the YES Home Grown Top 15.
And while Nisho & Antoinette have their lucky streak going on for them, they certainly have two strong contenders at number 2 & 3!
Dropping out of the countdown was Irie's "New Generation"& Deyo's collaba (Markia.Prolific Jason & Janani) Never Lose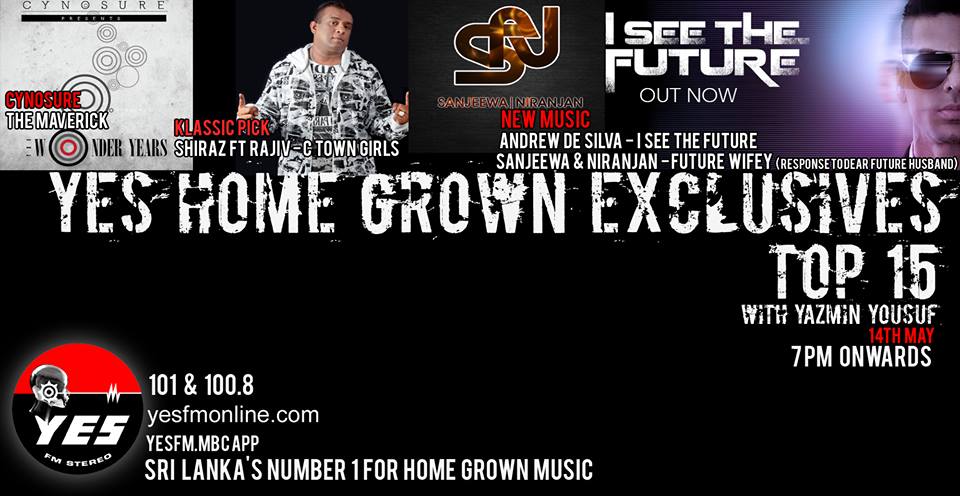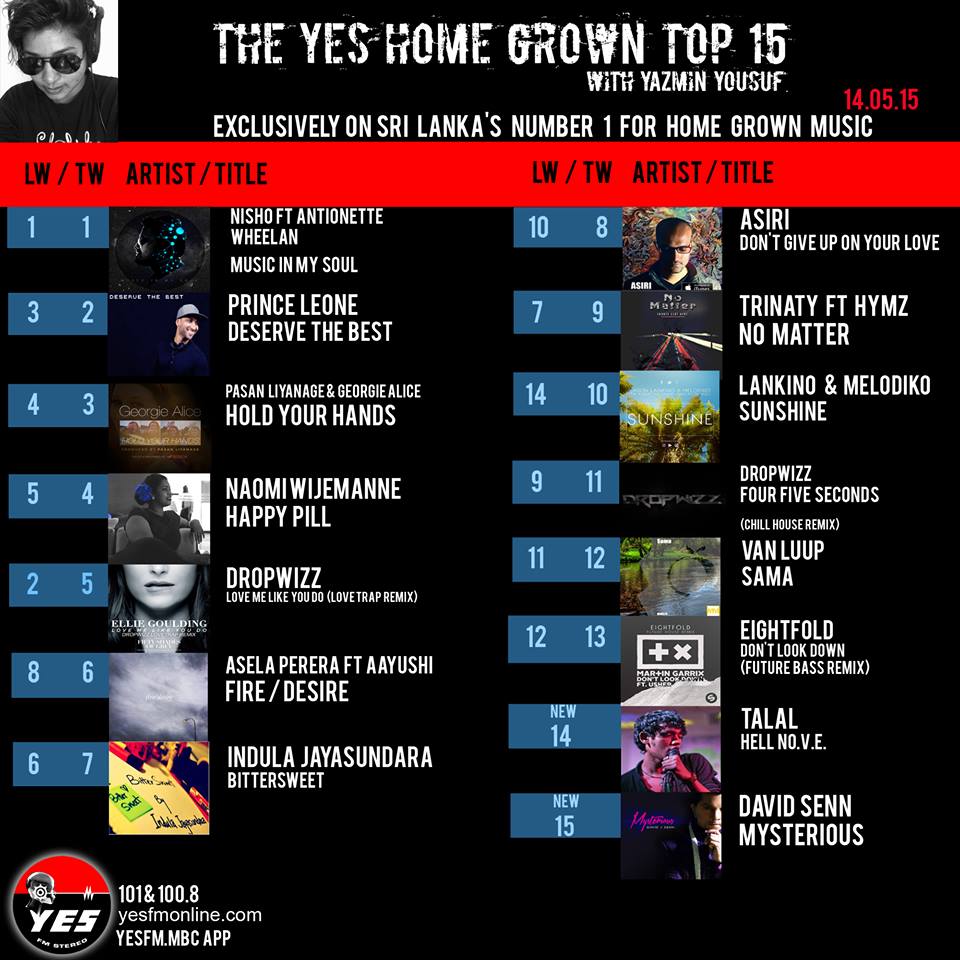 About time too! This 20 something, doctor by day and singer by night announced yesterday on fb that she is currently working on her debut Ep with producer Markia. No
We are lovin this pretty neat take of 'Sihinayak' by Nadeeka Jayawardana! Dropped a few days ago, this sure is one heck of a great nostalgic trigger.
this is rare, a lankan coming out with a cover of an Islamic song..now this is what the scene needs cuz hey, variety is never a bad thing right? keep