"Music In My Soul" Still Continues To Dominate
the number 1 spot on the YES Home Grown Top 15.
And while Nisho & Antoinette have their lucky streak going on for them, they certainly have two strong contenders at number 2 & 3!
Dropping out of the countdown was Irie's "New Generation"& Deyo's collaba (Markia.Prolific Jason & Janani) Never Lose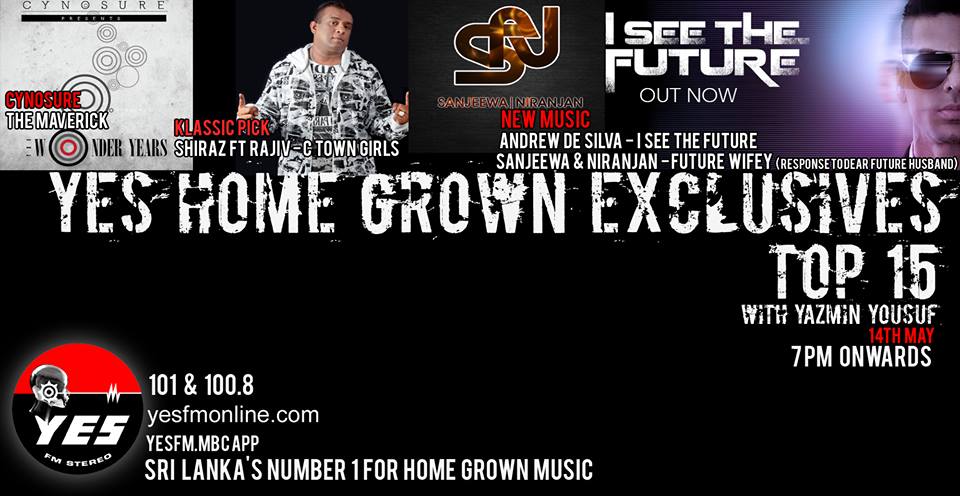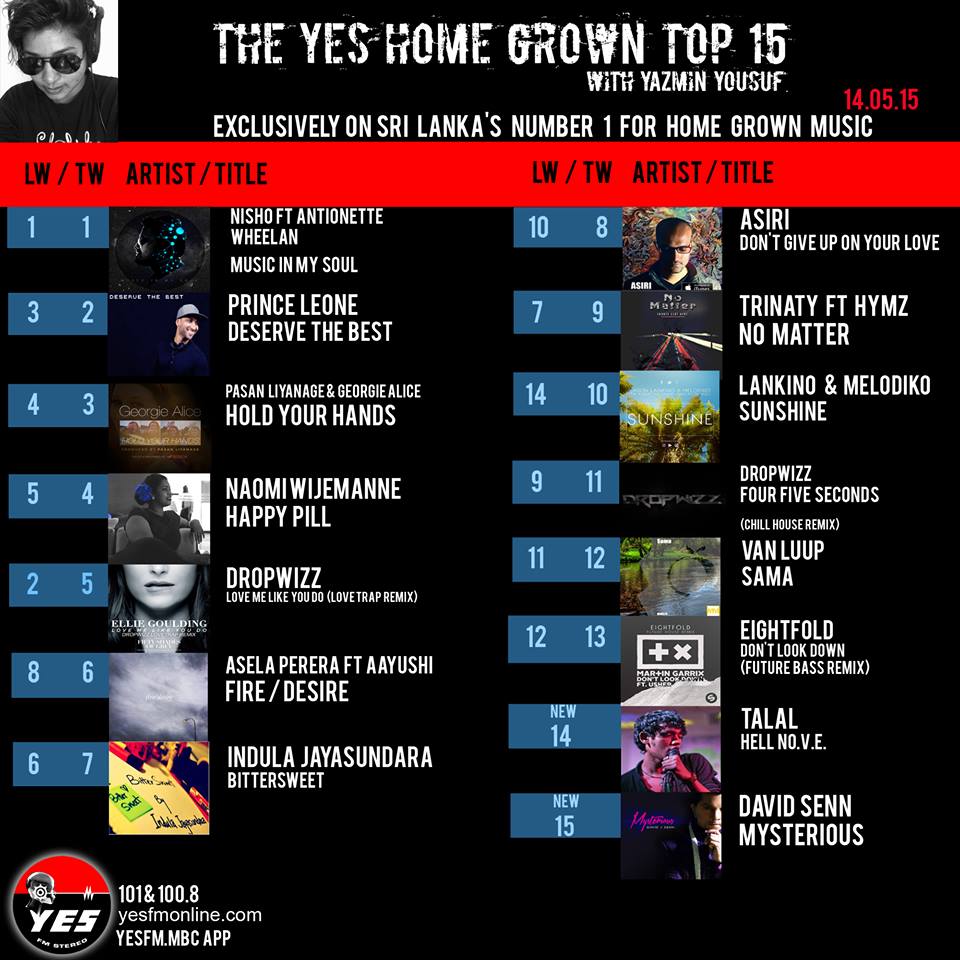 Singer & producer Sandun is back after a minute with this soulful offering titled 'Sanda Saavi'.
Metal band Constellation is back with their all new release and its everything progressive & epic.
And in lesser than 24 hours, Lankans With Attitude answer back to The Handcuff Crew with this…don't know what the fuss is about? check out The Handcuff Crew's initial diss