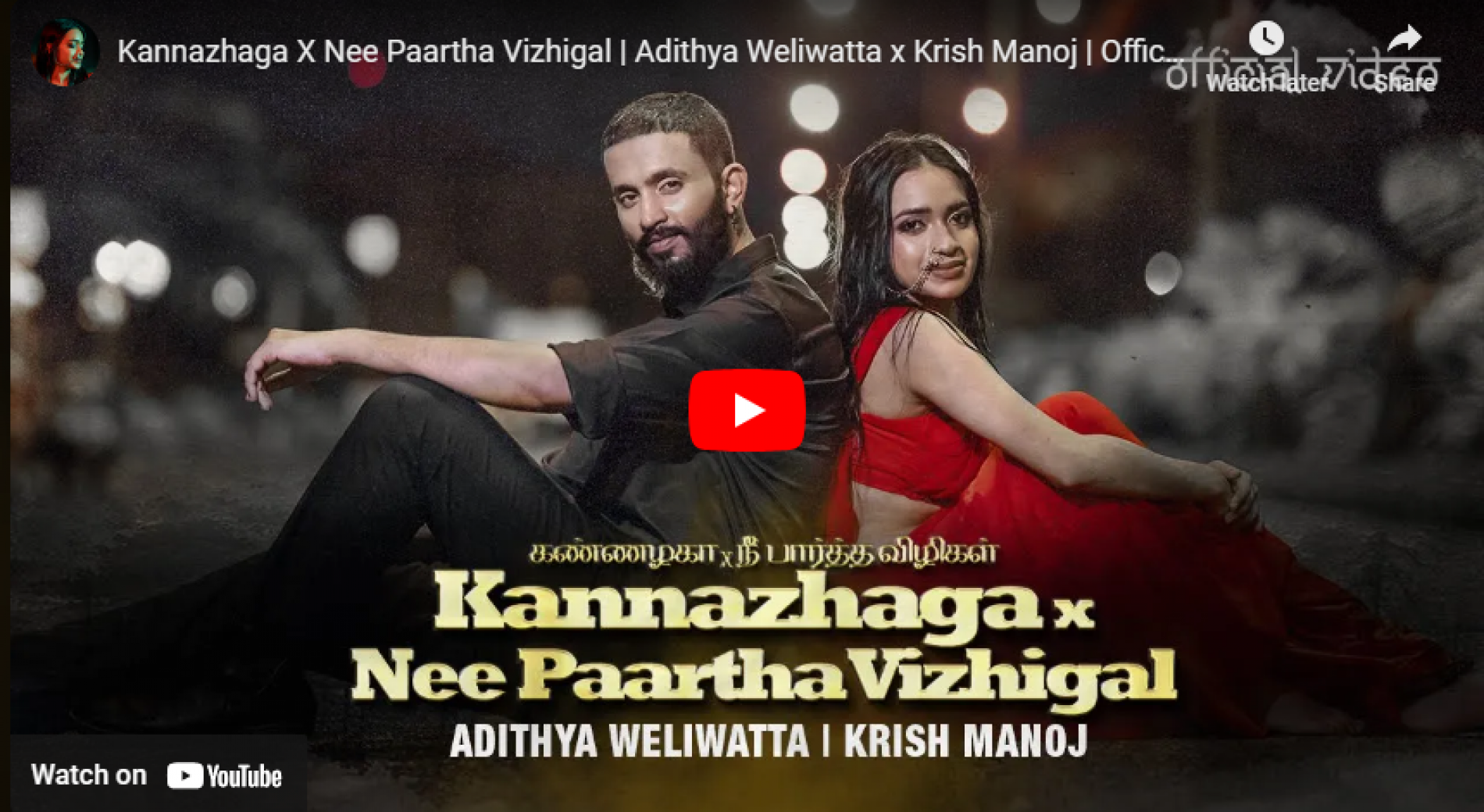 New Music : Kannazhaga X Nee Paartha Vizhigal | Adithya Weliwatta x Krish Manoj | Official Video
Adithya Weliwatta is slowly spreading her wings into taking on songs in Tamil language and here's her debut attempt at it with the prolific Krish Manoj. Here's that feels packed mashup of 'Kannazhaga' & 'Nee Paartha Vizhigal'.
Rapper & Producer Markia was in the motherland not too long ago and we had to get catching up on what he was upto musically, who he was digging from
Released yesterday comes this all new offering by Mihindu Ariyaratne. 'Premaya Nisamai' is one of those emotionally charged singles / music videos that really does tug at your heart strings,
The prolific No Names collective is back with this all new single titled 'Mother, I'm Hungry' and it comes with a very strong message for the times we live in.