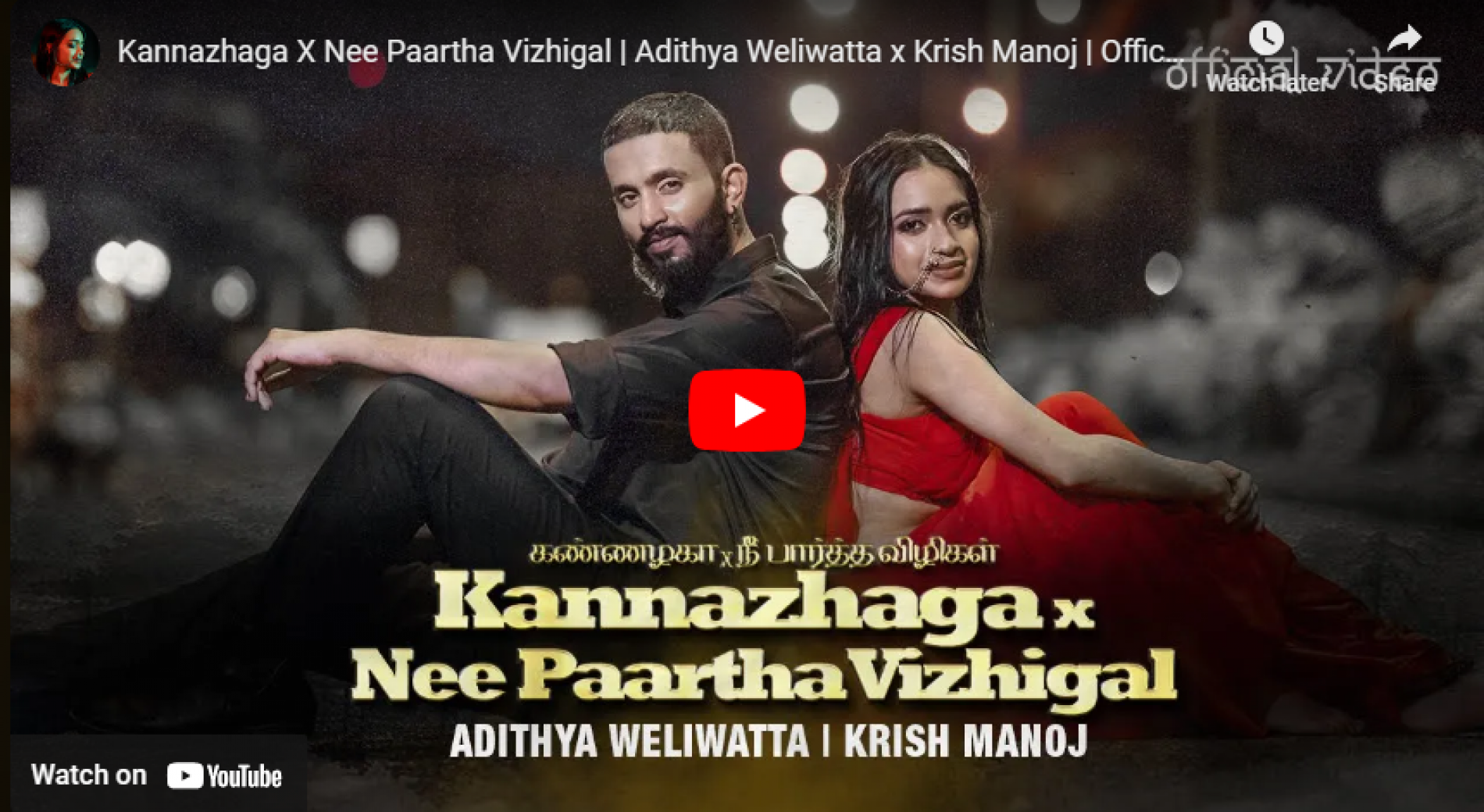 New Music : Kannazhaga X Nee Paartha Vizhigal | Adithya Weliwatta x Krish Manoj | Official Video
Adithya Weliwatta is slowly spreading her wings into taking on songs in Tamil language and here's her debut attempt at it with the prolific Krish Manoj. Here's that feels packed mashup of 'Kannazhaga' & 'Nee Paartha Vizhigal'.
It sure has been one long 5 week run for the Lankan singer & songwriter Nandun on the YES Home Grown Top 15 with his single 'Crazy Crazy'. Not familiar?
Producer Ahmad Nehad aka Mesia de Azazel celebrates his *ahem 15th today, hope you have the best year in music fella! team yazminyousuf.lk photo credits: we don't know the photographer responsible
Organized by the CGEE Open University of Sri Lanka, the Women's Film Festival is on today, and here's deets!