MOSH SCREAM ROCK – XI
Mosh Scream Rock, a name that echoes through the youth and heavy music fans in Sri Lanka. Throughout the recent years Mosh Scream Rock (MSR) has built a reputation and garnered a prodigious and growing audience as the result of a series of successful shows since its inception in 2013. MSR is Sri Lanka's only dedicated rock and metal concert platform, that takes place every three to four months in collaboration with Sulphur Sounds, Decibel.lk and a team of like minded musicians that seek to challenge the limitations of the music scene in Sri Lanka. While our island is a breeding ground for rock and metal artists inclusive of the various sub-genres, being a musician is not a walk in the park in this country due to a plethora of reasons whether it being lack of exposure, finances, performance platform, etc.
Mosh Scream Rock was founded on the concept of a community of musicians for musicians to create a platform for rock and metal artists. Their sole purpose was to create a framework and a support structure that would empower the artists, to help them promote and market their music that meets international standards, give them exposure, to financially support, to provide practice and recording spaces and a platform to perform regularly.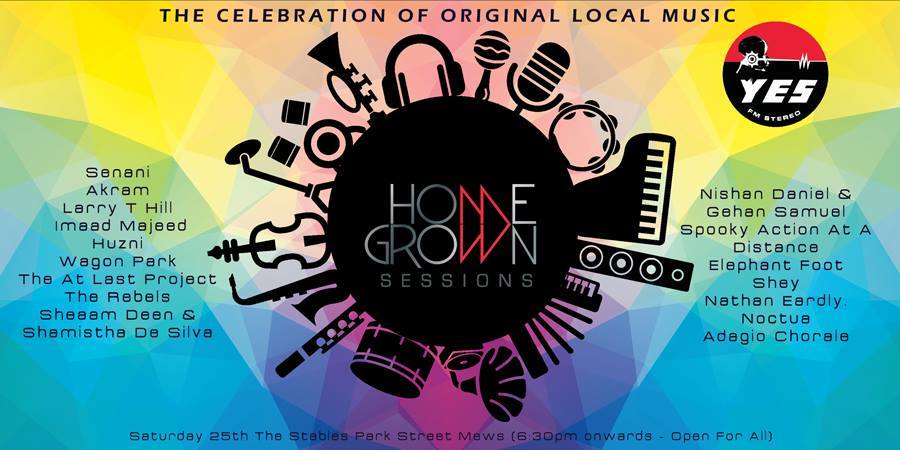 Mosh Scream Rock – XI, the first MSR show for this year is taking the stage on the 13th of May 2017 at Shalika Hall, Colombo 5. Showcasing new and highly profiled acts commencing from 5pm onwards!
Line – Up :
Mass Damnation
Salvage
KiLLFEED
Dispute
DarkSide Down
Blind Effect
Unfortunately Abyss and Sevexth stepped down due to their mutual guitarist Arun Jilukshan after having been hospitalized recently. Word is that he is recuperating well, but has been advised to repose. We wish Arun a speedy recovery!
Pre-Sold Tickets : Rs. 800 / Tickets at the Entrance : Rs.1000/ Click here for details on the gig
Band merch will be available for purchasing at the entrance. Come and relsih an evening filled with pristine heavy metal and rock n' roll. With a lineup as astounding as this, you don't want to miss a single band!

See you in the pit!
article by Dan Van Dort
this is another fantastic remix by dropwizz…and we agree with his cover pic 😛
Released yesterday, this simple acoustic take is nothing short of too awesome by the singer & performer that is Sanuka.
Noted for being the front man of Wagon Park, Buddhi De Mal has been busy in the U.S.A. studying music and putting out videos on the regular and now this,