Paradox Legion Hits Number 1 Again On The YES Home Grown Top 15
Their radio single 'Rise Above' stays strong for a second week on top of Sri Lanka's biggest home music countdown : The YES Home Grown Top 15. Word has it that they are currently putting together a follow up single.
Not familiar with this number 1 yet? check out the video
The Countdown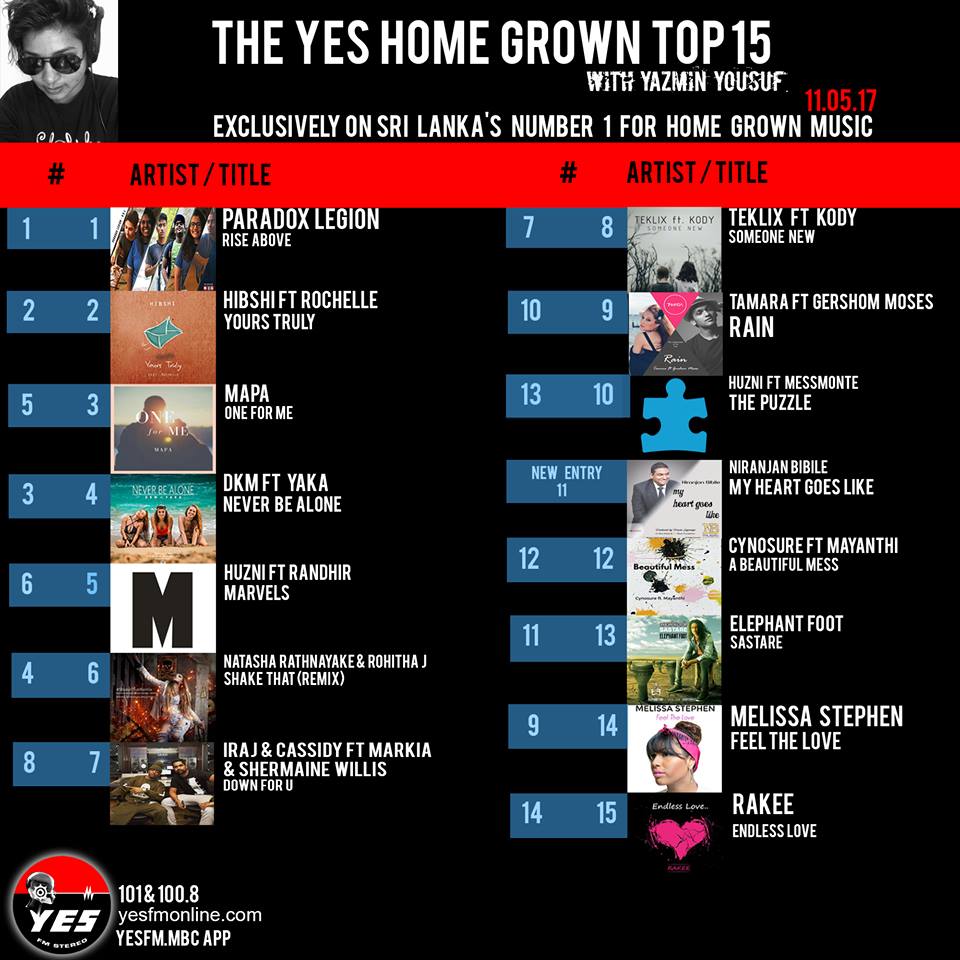 Here's the rest that went down on the show last night.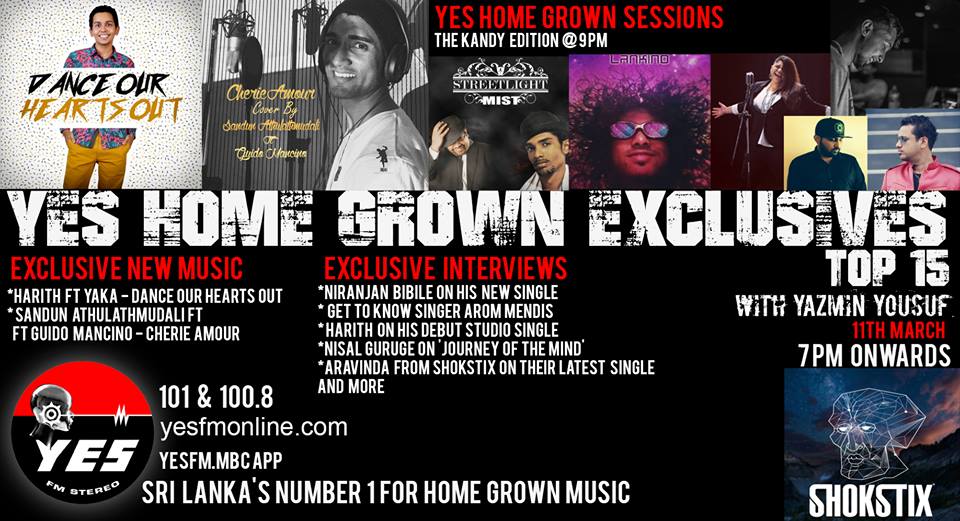 Awesome name day to Thushini Goonewardene (singer) & Ruwanthi Jay (manager.Paranoid Earthling) and belated greets to Chathuranga Fonseka (Funeral In Heaven/Genocide Shrines) & Leyo (Sinhala Rapper / Handcuff Crew) from
The founder of Bailatronic is gonna be on the show next week and apart from co-hosting the countdown from 8-9, there will be a Bailatronic hour where you can check
Now here's one of those pretty rare anime music videos and its by singer Hesh, featuring rappers Kaizer Kaiz & BK, vocalist Neleesha and producer Yaka. See how you dig