Mikhail Daken: Snakes & Ladders,
Here's another single to discover by the ex Picasso Recess front.man..taken off his ep "Of Waste & Want", here's a free single you got to have!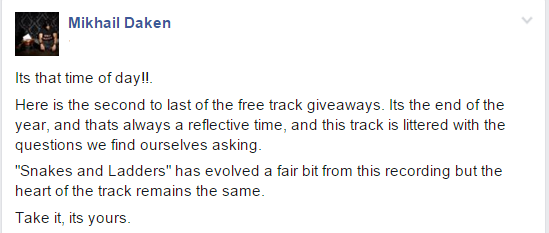 The JJ Twins are back with this all new take of a Hillsong favorite titled 'Oceans' (saved).
that's all you get for now and we think this is an epic collaboration right here, also don't be fooled by the distorted quality of this cuz hey, just like
Suranga Perera is a fresher from the home music scene and this right here, is his debut studio effort..a take of the classic 'Eka Wasanthayaka'.