Mikhail Daken: Snakes & Ladders,
Here's another single to discover by the ex Picasso Recess front.man..taken off his ep "Of Waste & Want", here's a free single you got to have!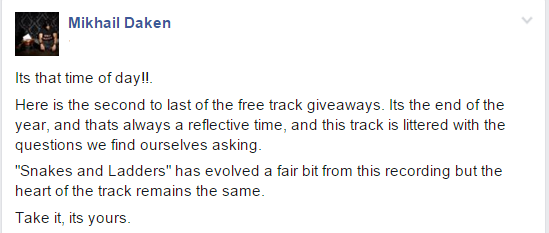 Here's a rapper who just dropped this fierce Sinhala Rap single/video and we think this is one name to be watching out for in the future.  Like the single? Click
The Gypsies classic got covered and we think this is one of those interesting takes by producer & singer, Sanjeewa De Silva.
The single which was released almost a year ago, now sees its video release and we think the production team has done a pretty good job with the video for