Launch of Melomanic Records
This we believe is such a brilliant step for the team that is all about good, live music & promoting originality!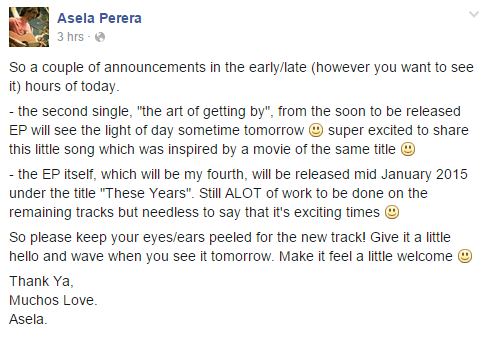 Why we feel this is one of the biggest things to happen to the music scene in Colombo
It's what the scene required for a very, very long time – a cross promotional entity that was grounded in the frameworks of the live music scene in Colombo.
It's by people who know their music & have had grassroots starts (now, more than names you'd see play anywhere – from a Commonwealth Music Ambassador, to Rockstars, musicians & proper singer/songwriters from the 2000's *that's saying something)
They are serious about original music and ARE dedicated (to keep an gig series going for 4 years.. ain't  that telling you something?)
As for the first release off the newest record label, its already here..check it out already Sri Lanka!
Elsz was announced the all new queen of number 1 last night on the YES Home Grown Top 15. Her single, a collaboration with the late Karan Joseph  (produced by
The YouTube bae from our island is back with this bi-lingual take of a Michael Jackson classic and we think this is one of those very clever efforts.
Released on the 1st of July, here's Wayo's take of that classic bySangeeth Wijesuriya – Niwaduwatath.