Kurupt Confirms A Global Release Date For The Collaba With Iraj & Truth Hurts
The rapper tweeted this on the 11th of May confirming the release date of the track.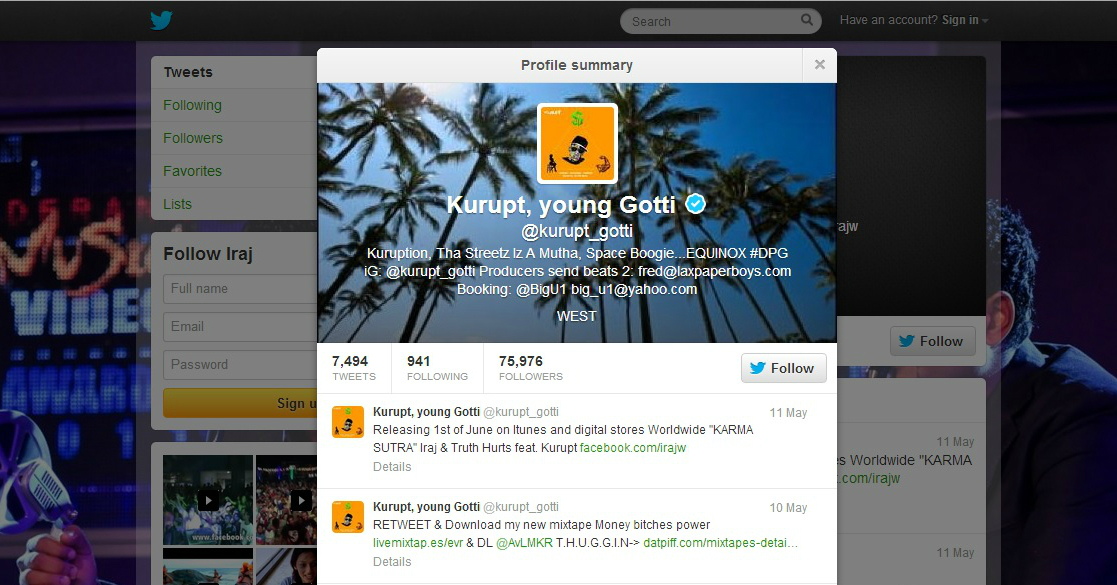 The YES Home Grown Top 15 will be breaking the track first in Sri Lanka on the 16th

Srinath Ramamoorty!!!!!! thanks for all the work you're putting into the home e.d.m. scene, hope you have an awesome day!
Junior Crysto is one half of the Trouble Makers Gang and he's back with another solo single. Titled 'If you Say So', this single is produced by Born Hero, mixed
Its takes a true metal fan to even start thinking of something like this and while this isn't the first time Iclown has added his touch to a metal single