Jeevo's Got A New Video Coming Out
while little is known about this Lankan rapper residing in the USA, he sure is worth the clicks cuz of his amazing originals. in case you're interested in checking out his material or supporting him by buying his album "Invisible", go here https://itunes.apple.com/us/album/invisible/id619370039?ls=1.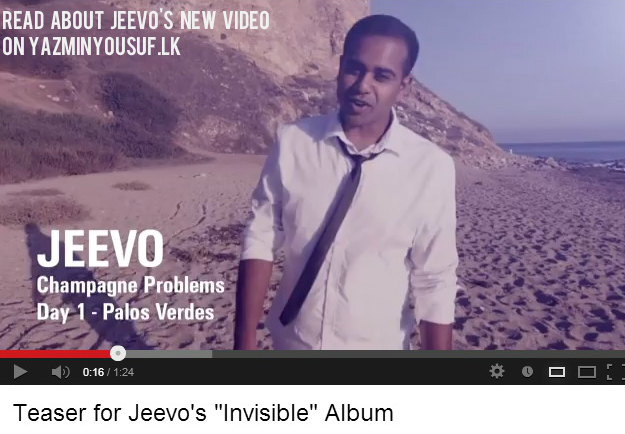 "Jump (Champagne Problems)" is getting a video and we're excited about it, here's the official teaser for it
recommended listening: "Won't Say A Word"
This Moratuwa based producer is back after a slight hiatus (blame it on the books 😉 with this release…we find this a lot more melodic than his previous efforts and
More October babies be celebrating like its 1996 today, have a great one Pixel Morph (DuckDog) & Melissa Pereira (TNL Onstage Solo Category Winner)
While not too much is known about Vinuri except that this is her first studio single with Minesh, am acoustic take of that classic – At The Beginning.