Jeevo's Got A New Video Coming Out
while little is known about this Lankan rapper residing in the USA, he sure is worth the clicks cuz of his amazing originals. in case you're interested in checking out his material or supporting him by buying his album "Invisible", go here https://itunes.apple.com/us/album/invisible/id619370039?ls=1.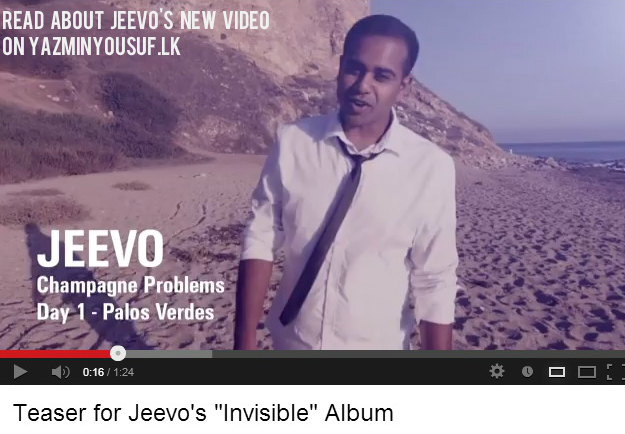 "Jump (Champagne Problems)" is getting a video and we're excited about it, here's the official teaser for it
recommended listening: "Won't Say A Word"
Progressive House is something we've not known Chintaka to produce but it makes a mighty good listen and if you dig, dont forget to purchase and support!
we are impressed at the amount of plays this preview has gotten during the last 24 hours. It is one of the few different sounding efforts you'd hear from this
we very much await the release of this Ep, its everything a Sunday needs..good deep house. check it out already!