Jeevo's Got A New Video Coming Out
while little is known about this Lankan rapper residing in the USA, he sure is worth the clicks cuz of his amazing originals. in case you're interested in checking out his material or supporting him by buying his album "Invisible", go here https://itunes.apple.com/us/album/invisible/id619370039?ls=1.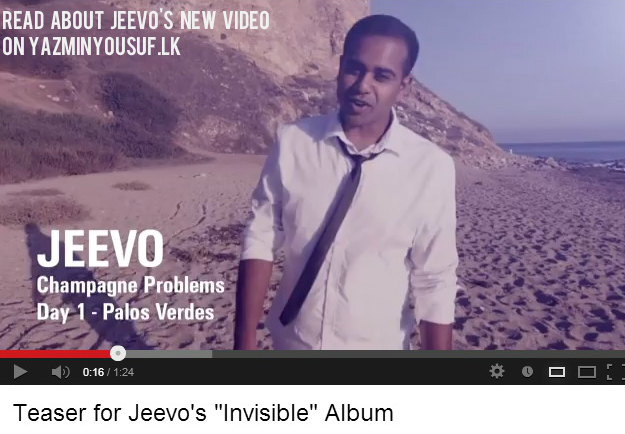 "Jump (Champagne Problems)" is getting a video and we're excited about it, here's the official teaser for it
recommended listening: "Won't Say A Word"
Kushal Abeywickrama (Guitarist) Raveen (admin of now defunct rock.lk: thanks for the years you had that awesome site) Have the best one ever fellers!
Rapper, singer and multi talented ADK released this all new fun single titled 'Oor Kelavi' that features Ram Ramasamy. Fun, full of amazing bounce moments, this single is made for
this so nasty that it could set a few panties on fire…at least that's what we have to make of this