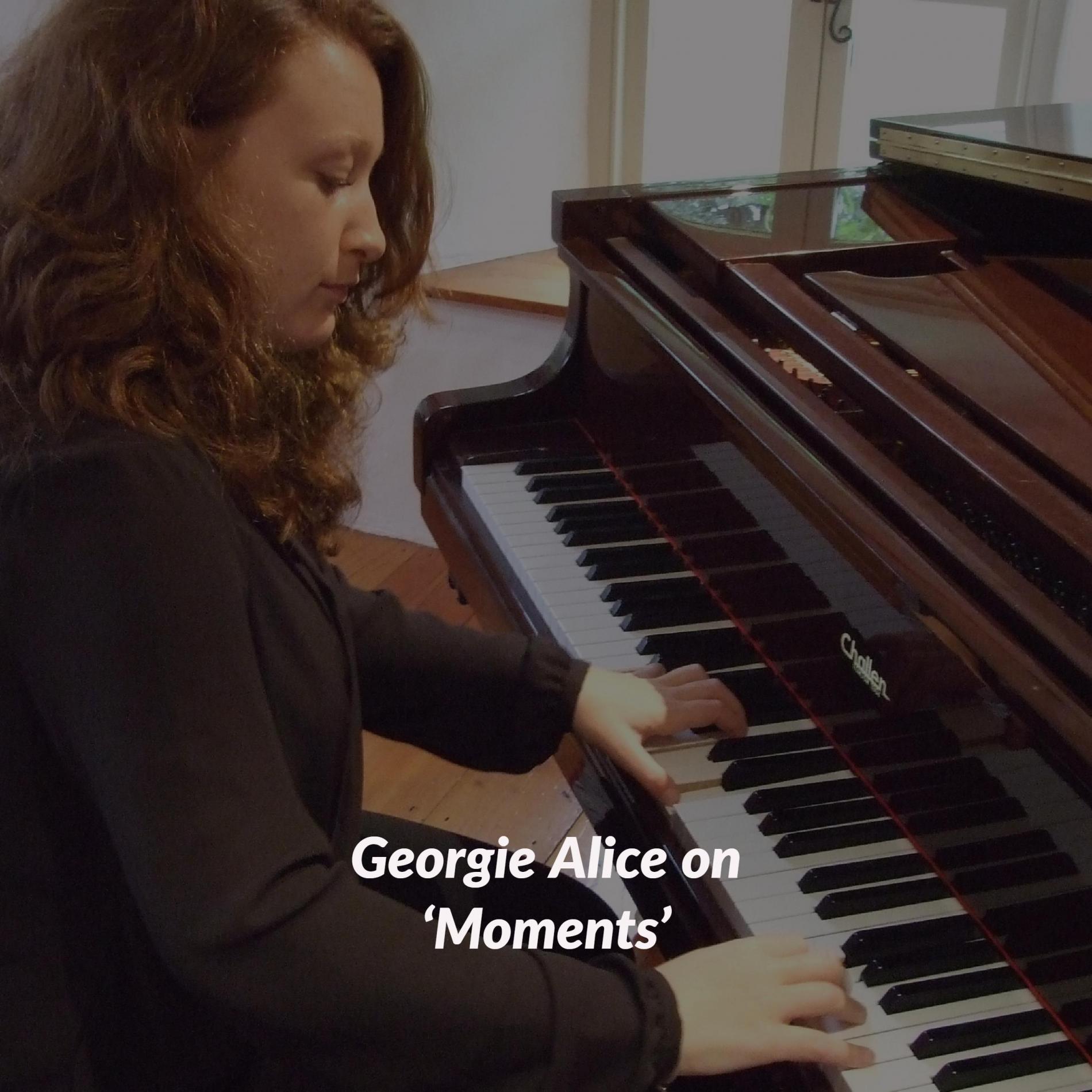 Georgie Alice Has A New Release Coming Up
Singer, composer & song writer Georgie Alice has been posting up some pretty interesting works of sonic art on her soundcloud as part of her 10 week challenge and recently saw her revealing that all works from the challenge would be complied into an album. More deets from her below.

DecibelLk: About your upcoming release
Georgie Alice : So, my next release will be an album called Moments. It's all about myself sitting at the piano and pressing record and literally playing what comes to mind. It's lasting over 10 weeks and so far so good! I'm now on my 7th week so fingers crossed on the ones coming up!
DecibelLk: How would you describe this?
Georgie Alice: It's most definitely a challenge as I have no option but to keep playing and hope for the best. Whatever I end up playing must go up online as I only give myself one chance to create a piece. Most of the time pieces are created when there is something emotional going on in my life and I need to express it, which is where the title 'Moments' comes from. All the music created definitely has a personal meaning shining through.
DecibelLk: When is this slated to drop?
Georgie Alice: So the album should be coming out a week and a half after this challenge is finished, but no date is set as yet. This could be because there are a few surprises coming along with the album… all will be revealed closer to the time.
DecibelLk: It's tied to a specific charity, tell us why?
Georgie Alice: Yes, so I will be donating to the Epilepsy Society when this album is released. I've chosen this charity as I have epilepsy myself and throughout life they have helped me, so I would like to show them my appreciation and now help them. 50% of this album will be going towards the charity, so fingers crossed enough is raised!
DecibelLk: Would you be performing this live?
Georgie Alice: I have been questioning a live performance on facebook for one of the weeks.. we'll see!
DecibelLk: Future Plans?
Georgie Alice: My future plans are to keep advertising this album and get it out there, it will be sold on my website www.georgiealice.com, so when I reveal the release… get yourself on there! You'll also find more of my original music there too. Hopefully the last few weeks go well!
Here's 'Simplicity' from week 7 that just got dropped a few hours ago
You might remember Ranga as the former bassist of Old Castles Massacre & in the recent pas, the front man of WINGS, a popular band in the cover music circuit.
Just before the EP drop comes this, their debut video and we think this is a work of visual art..
There's ain't no stopping this lyrical machine, expect new material (very root, lyrical stuff) after the release of the muchly anticipated "Heal Lanka" video..don't believe us? check out this status!