Its Week 7 For Katcha
On The YES Home Grown Top 15 with their island favorite 'No Ordinary Day' ..one more week and they'd be setting a record for being at that top spot the longest!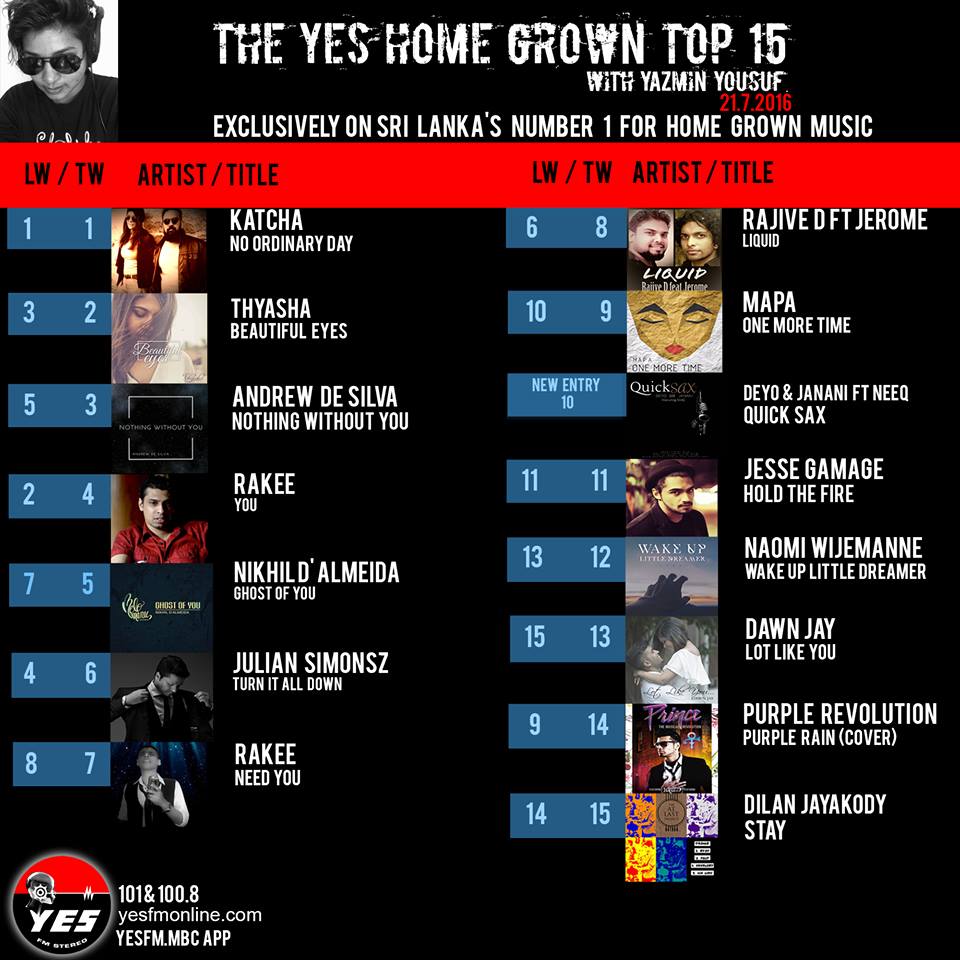 Here's what went down on the show last night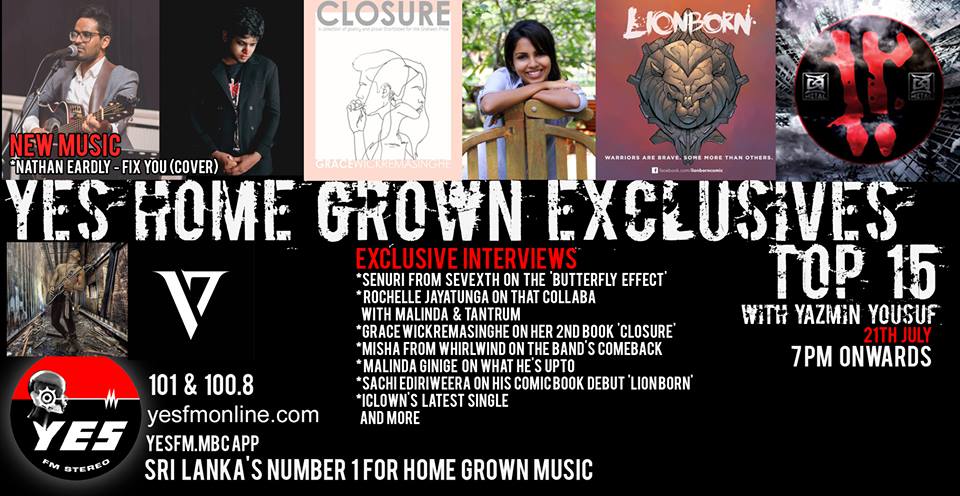 Dj & Producer Embrose has been working hard and his debut single is a very special release. A dedication to the many who have been affected by the tragic Easter
This single was such  treat to watch live at the finals of TNL Onstage, in case you weren't there..here's the recording
Backed by Ruvini Seresinhe comes this all new take of 'Nai Lagda' by the prolific Supun Perera. This is part of a series called Bollywood Studio.