Its Week 7 For Katcha
On The YES Home Grown Top 15 with their island favorite 'No Ordinary Day' ..one more week and they'd be setting a record for being at that top spot the longest!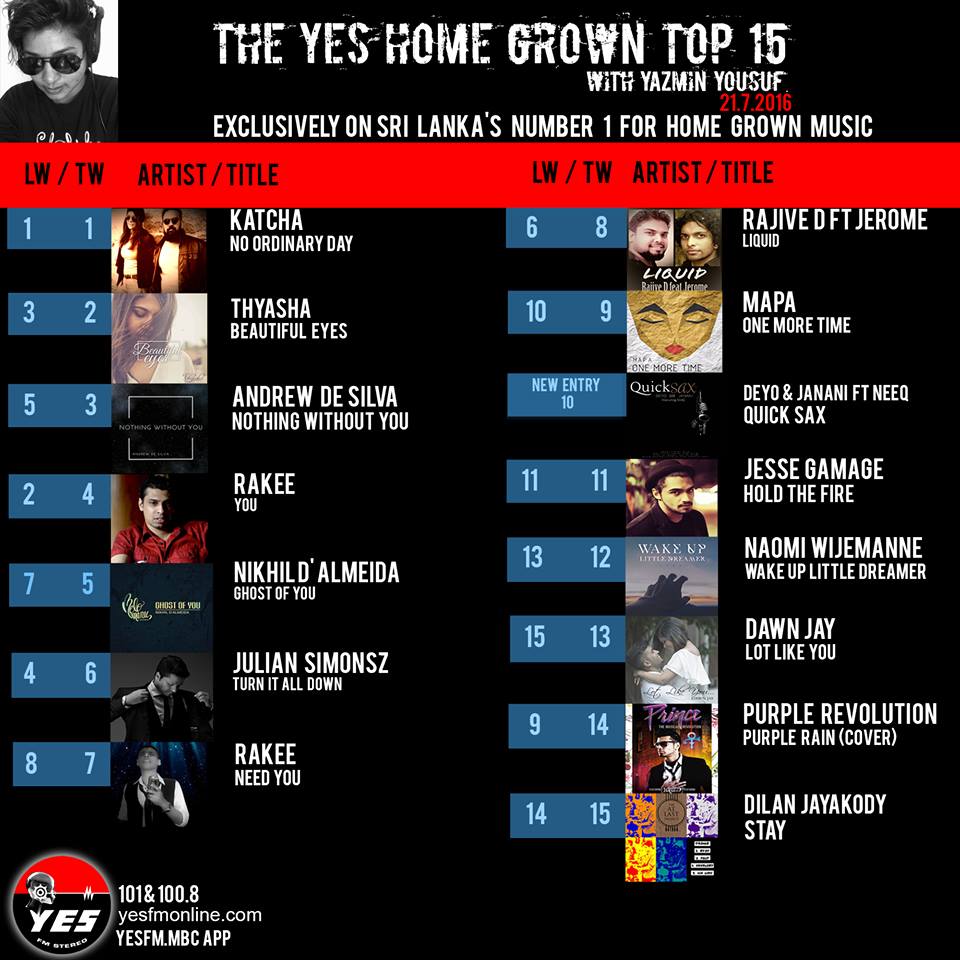 Here's what went down on the show last night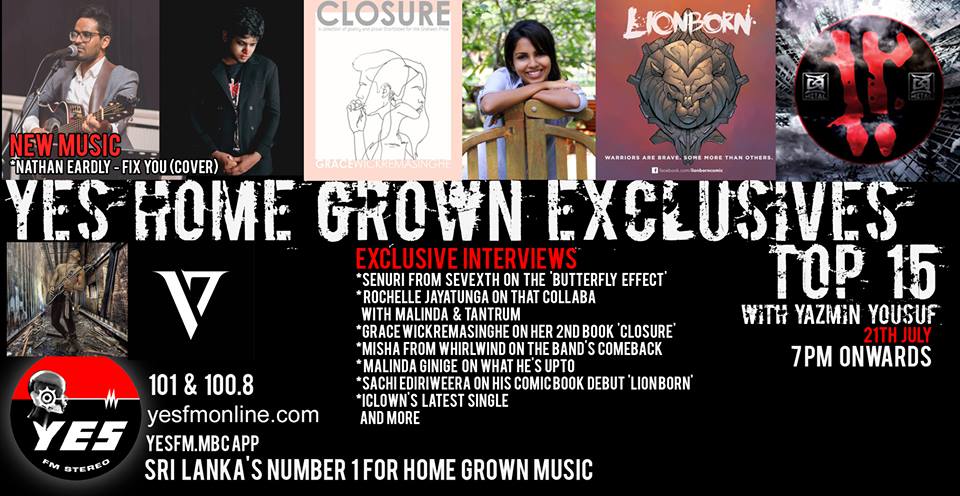 For Sri Lanka, this single is another big collaboration and to the world, another chance to get to know one of our island's Tamil Rap pioneer – Krishan Maheson and
it's not everyday that you get to hear a podcast of this sort, it's really really fresh drum n bass for you! Really Good Job Alexxo!
Cinema Veeran has been hailed as Aishwarya Dhanush's glorious tribute to the stuntmen Of Indian Tamil cinema. It is a documentary about the lives of many unsung heroes behind the scenes and features