iClown – Atom's Dance (I know I'm a Robot)
this track remind us of a million video games we must have indulged in back in the late 90's and with the dubstep elements and vocals thrown in, THIS Should be a floorfiller in dubclubs! Come on now Dj's support this track or you if you're reading this..pssst its a free DL too!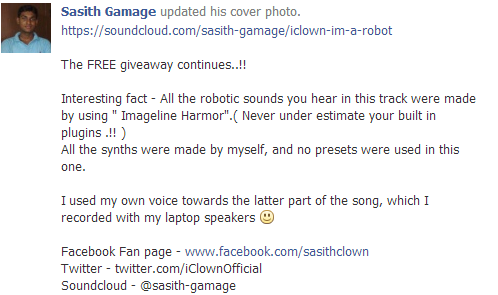 The Methodist College Choir has ranked at number 67 on interkultur.com alongside China, Indonesia, Philippines, Russia, Latvia & Sweden which is pretty good! Not forgetting they are at Number 18 on Children
Here's an all new take of a hindi classic by the very talented Anu Madhubashnie. This one features Angelo Gamage on backing vocals & keys.
It's been a minute since Senani dropped a new single but here she is with this all new drop remixed titled 'New Day'.