Nivun: moon = you
This is an awesome work of sonic art by Issac J Smith and his twin sister, we missed out on the gig but here's their music which is up for grabs too. We think this is such a good work of sonic art!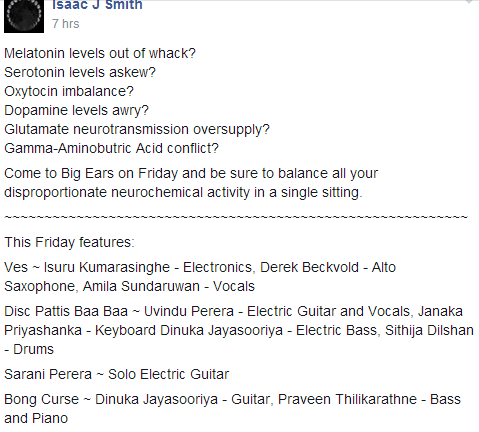 Its tragic to loose anyone you've known for quite a bit of your life and not know about it until you've googled it and then found out about the tragedy
They are back after a 3 year hiatus! The brother duo known for their single 'Taprobana' released their offering 'Viper' a day ago and we think its some pretty sick
Singer & Producer Yuki is back with this super impressive collaba featuring rapper Dilo.