Nivun: moon = you
This is an awesome work of sonic art by Issac J Smith and his twin sister, we missed out on the gig but here's their music which is up for grabs too. We think this is such a good work of sonic art!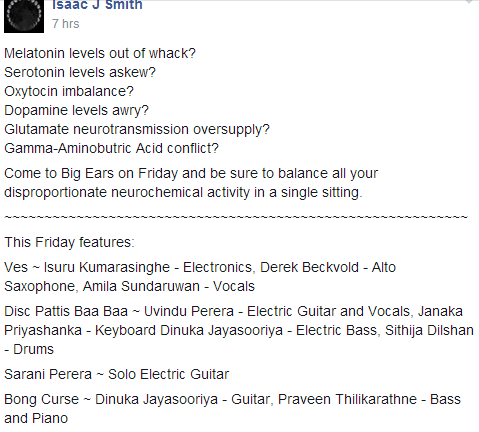 we have a hunch that this might be a tech house single in the making, no word on a release date but we will keep you posted on this bit
Happy cake day to two awesome names from home's metal scene – Malith Dhanuranga (Guitars / Ex Spleen Saint) & Kare Vikernes (Kandy Metal Scene) – have the best year
we love this cuz hey, what can be more fulfilling that good bass on a Sunday morning?