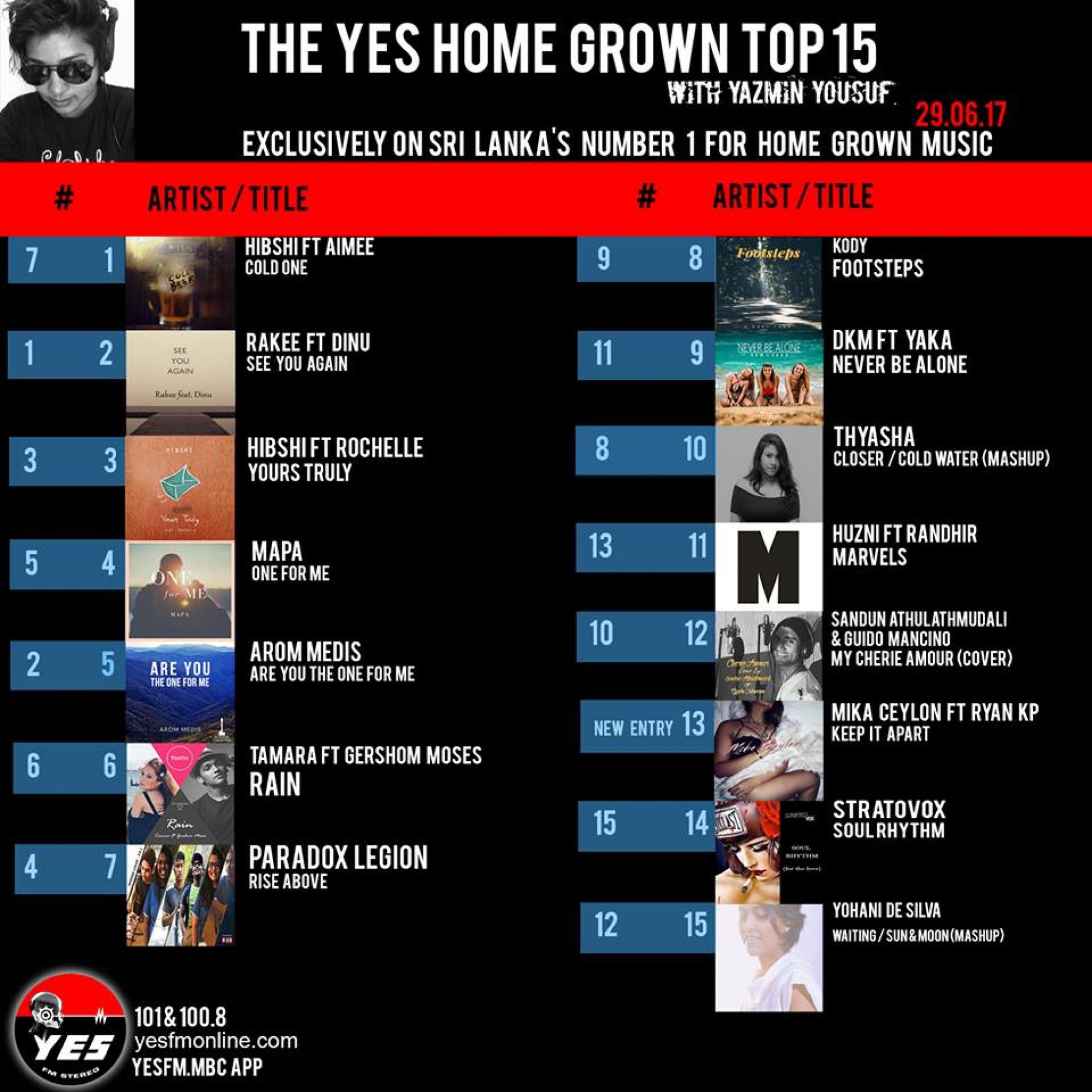 Hibshi Is Back Up @ Number 1!
'Cold Beer' or 'Cold One', as YES101 has titled it (due to broadcast restrictions) has made history in its second week by hitting number 1! It's Hibshi's 2nd numero uno and he shares this with that mysterious singer – AiMEE.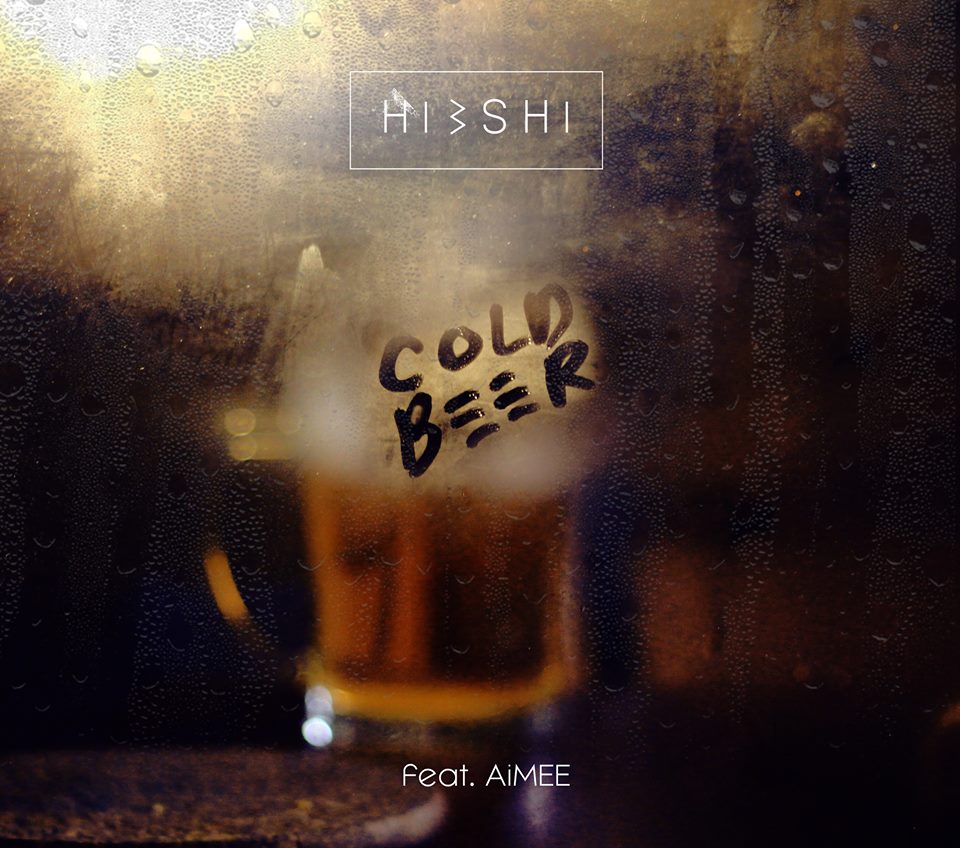 DecibelLk: How do you even react to such chart success?
Hibshi: I react to success like this the only way I know how; by going back into the studio and working harder. A lot of people see my last two songs blowing up on radio and social media channels, but not many of them know how many times I've failed just to get here. So, I don't take any of it for granted and it's important that I keep pushing myself each time. After all, you're only as hot as your last song.
DecibelLK: What do you think contributes to your singles success?
Hibshi : I spend over an hour everyday just consuming new music. This helps me stay up to date with everything that's current. Besides that, I'm brutally hard on myself. I'm at a point where I would scratch entire songs, just to keep one lyric or one melody. And that level of quality control is important if you're aspiring to compete with your idols and your favorite artists around the world.
DecibelLk: What's next?
Hibshi : More and more cutting edge music. I'm signed to a label in the UK that is giving me the push I need across all social media channels, from Youtube to Spotify. All I have to do is stay focused on making great content and the rest usually follows.
Here's that number 1 yes101 favorite, in case you're not familiar.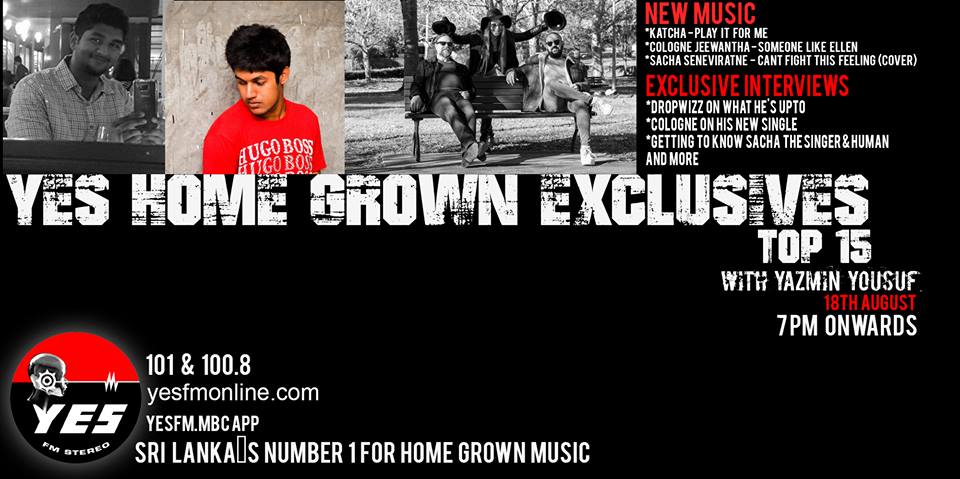 Here's the rest that aired on the countdown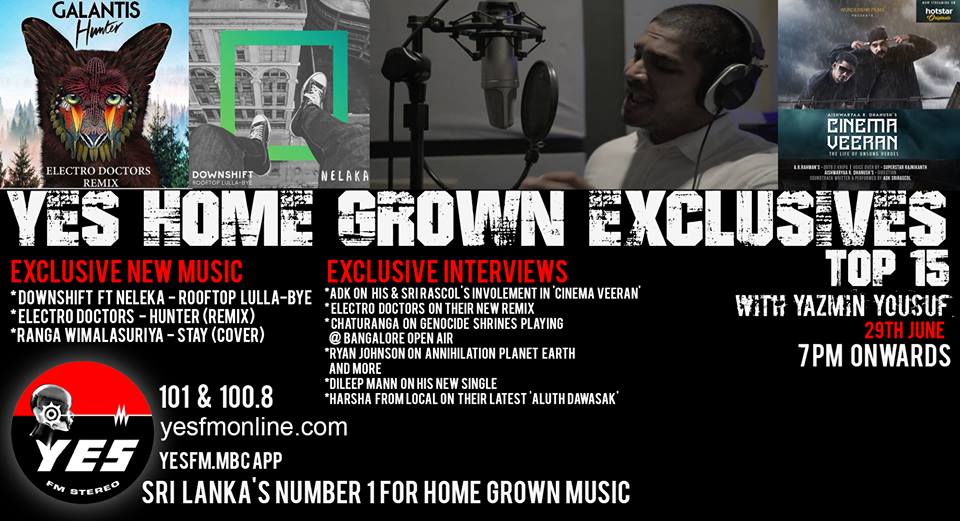 N'Eliya based producer Strain D is back with this neat offering and this sounds like a future hit to us. It's got violins bits that sounds like its taken off a
There's collaborations that are gems and this is one of them by fresher Induwara Bogoda and yes home grown award winning producer – Pasan Liyanage.
this is a strange sorta track, strange in a good sorta way…and Sholhmo's remix just adds to the nice melancholic feel this track owns. Buy Perera Elsewhere's album here The