Michael Ruberu Is Back On The LKA Airwaves!
Michael Ruberu was first heard on Anil Balasuriya's show 'SL Hot 10' on 101.7 TNL Radio, where we heard more home artists than we could have kept a track of . Michael's acoustic single 'Katie' was one of them, but that was in 2005. Fastforward to 2017, the singer songwriter is back on LKA airwaves and this time around with a new sound as evident in his new single 'WondrGirl' which premiered on the YES Home Grown Top 15 last night. We caught up with this awesome Canada based Lankan for a quick Q n A.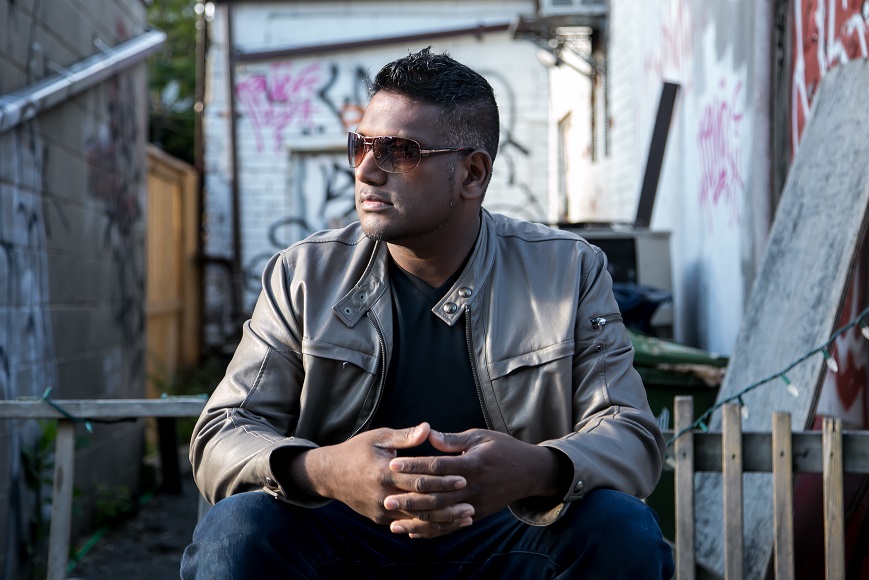 DecibelLK: Spill about your newest release 'WondrGirl'?
Michael Ruberu: "WondrGirl" is a song about the energy that drives romantic love. We've all felt this power… The kind of passion that drives you half way across the world for that one person. My wife is Katie…I wrote that song for her during a two month whirlwind romance we had in India. She broke up with me when she left town for London… She had long distance jitters. I spent half a day sitting around my room before deciding she was worth taking a huge risk for. I ended up tracking her down to a payphone 900 km away outside some Hindu temple in Mumbai. At that precise moment she was frantically calling a taxi to take her back to the airport, crying her head off, trying to come back to me. I walked in expecting a smile and a laugh, but I ended up being the recipient of a full emotional breakdown. Passion elevates the human experience to the supernatural. That's why "WondrGirl" has the potential to take me and my music team to greater heights.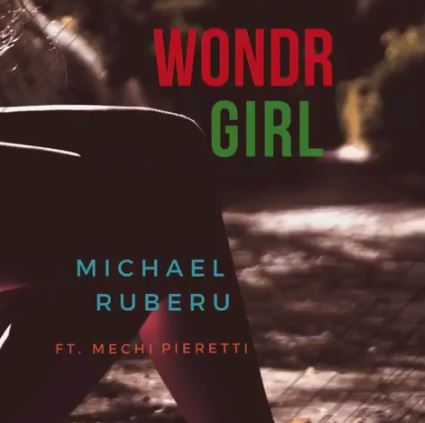 DecibelLK: You're back after more than a decade in Lankan music, Why a different sound?
Michael Ruberu: Back after a decade… yeah I guess I disappeared. For a while I tried to follow other people's advice. "Music isn't a future" type thing. I dug my heels in for some kind of career, but never stopped playing and writing.
Then one day two years ago I lost my job. Everything caved in on me. I had no way of supporting my family, and I had to think outside of the box. I tried gigging but it was taking too long to build up my playlist… people don't want to hear originals unless your famous. I had to work with what I had.
I started working with European EDM producers looking for vocalists. This is where I felt my first taste of contemporary styles. I recorded deep house, techno, dubstep, jungle…. there are way too many genres in EDM for me to list. If I liked the sound, I took the gig. The money flowed because Europeans need a North American singer to break into the Western market. This work was a piece of cake but something was missing.
A few months in, I was approached by an exec producer that wanted to collaborate on an Indie Pop project. The genres started to evolve into electro pop and then RnB. The sound we have right now on the radio is evidence of us playing with current tends while respecting my vocal characteristics and personality.
Those sounds will break us in and build a fan base, but our ambition is to create style rather than imitate it. Over the next weeks, I'm meeting up with my producer to finish a summer song that will do this for my team.
Above all, I am a firm believer. There is only so much I can accomplish as a human being. So although I speak of my own journey from my perspective, if God didn't want this, it wouldn't happen. I am grateful to God that He not only placed this desire to write, record and perform in my heart… but more importantly, that He is letting me do it. 
Remember 'Katie' from the 2000's?
DecibelLK: What's next for you?
Michael Ruberu: Music opportunity in Toronto is incredible. New opportunities appear with every new music industry person you meet. But in all honesty, there are thousands and thousands of talented singers right in this very town I live in. Every one of them could easily be doing what I am doing right now.
The typical strategy for an artist in my circumstance is to get traction abroad and then make a return to North America. To accomplish this, we're splitting up the management of our team into international territories, and fortunately for me, I have Sri Lanka to believe in me.
If I can chart in Sri Lanka, we should be able to alert European radio trackers and introduce me to European radio. This is crucial and I'm counting on Sri Lankans to understand how important they are to my career. There is no other country in this world that I can claim heritage to, and I have hopes that my ancestral land will be ready to claim me as their own international artist… someone they can be proud of and stand by.
Check out the return single Sri Lanka
this time the rapper who's also known as the King Of Ceylon features Maggie Szabo on this cover of Mariah Carey's recent hit "Beautiful"..see how you like it!
If you missed yet another edition of the Melomanic sessions you need to be #1 – Listening to this and # 2 Listening to this! Held at the park street
The Rock Saturday revival is almost here and we hope you're ready for the first edition of many, click for deets from the organizer.