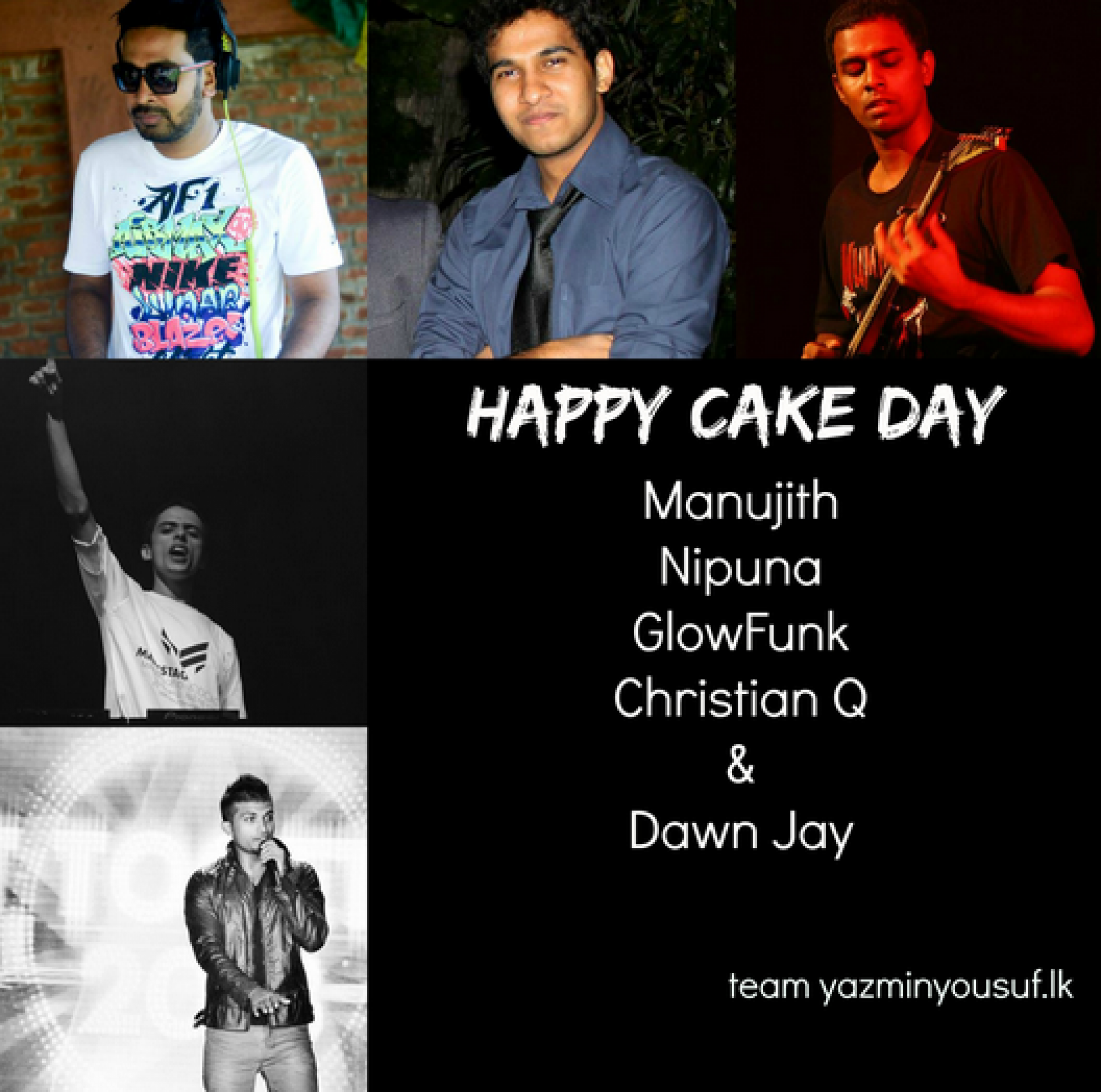 Happy Cake Day To April 13th & 14th Names
(R to L) Happy Cake Day to April 14th names Manujith Liyanarachchi (guitarist-Roadkill), Nipuna Rajapaksha aka Insignia (producer) & Glow Funk aka Gayan Senarathe (dj) & belated cake day greets to Christian Q (DJ/Producer) & Dawn Jay (singer.songwriter & performer) .
photo credits: Daham Wickremanayake (Christian Q), H e s h a n P e i r i s | Photography (Dawn Jay) & Shehan Jude (GlowFunk)
After the release of her single 'We Own The Night' with Pasan Liyanage, we havent heard anything from this USA based Lankan singer..till a few hours ago. Here's her take
We love this video of his, its deep and also at the same time a look into the "What If" people were just plain honest…gold stars for this effort!
Released on the 20th of January comes Shevon Rajasekara's debut original titled 'Nupurudu Pema'. It's a brilliant offering packed with guitars and amazing moments and comes complete with a semi