Happy Cake Day To A Bunch Of Awesome December 19th-ites
and there's 3 of em, the very cool Arjun Dhas (Nevi'im), Oshan De Silva (Battery) & Akila Senanayake (Willies Jeep)..have the best one ever you guys!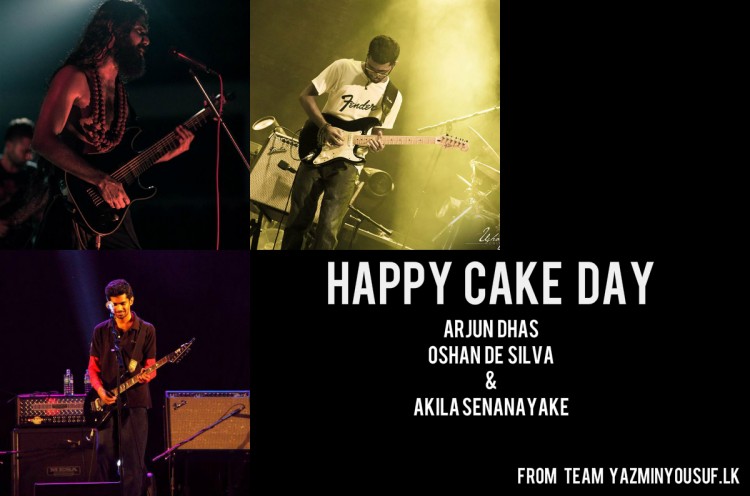 photo credits:Ronin Photography (akila) & Through The Glass Eye (Arjun)
Here's a pretty interesting take of John Mayer's single 'Half Of My Heart' by producer / guitarist Dan Aloysius that dropped a few hours ago. Here's some insiders info for
The Good Groove Society is back with this, an awesome take of 'Talk Is Cheap. The cover is by two popular names from the cover music scene – Shaun from
moody, bassy and slightly schizo…this offering is a classic in the making… with the incorporation of newer elements and recycled vocals…one word to describe this – ipod Gold.