Happy Cake Day Kushal & Raveen
Kushal Abeywickrama (Guitarist) Raveen (admin of now defunct rock.lk: thanks for the years you had that awesome site) Have the best one ever fellers!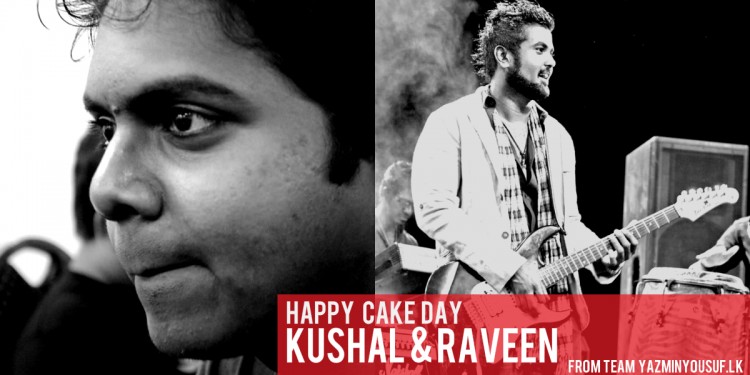 DSquad (*2 members: B Shamie & Rapta) & Costa : Now, this is a collaboration no one saw coming and it's every bit as good as you think it would
So what do you get when two long term collaborators get on a track again? You get a hit and that, by default. We are loving this all new release
Released at the end of September comes this all new single by Iraj and this features lyricist & vocalist Alex. The single is taken off his upcoming album 'With U'.