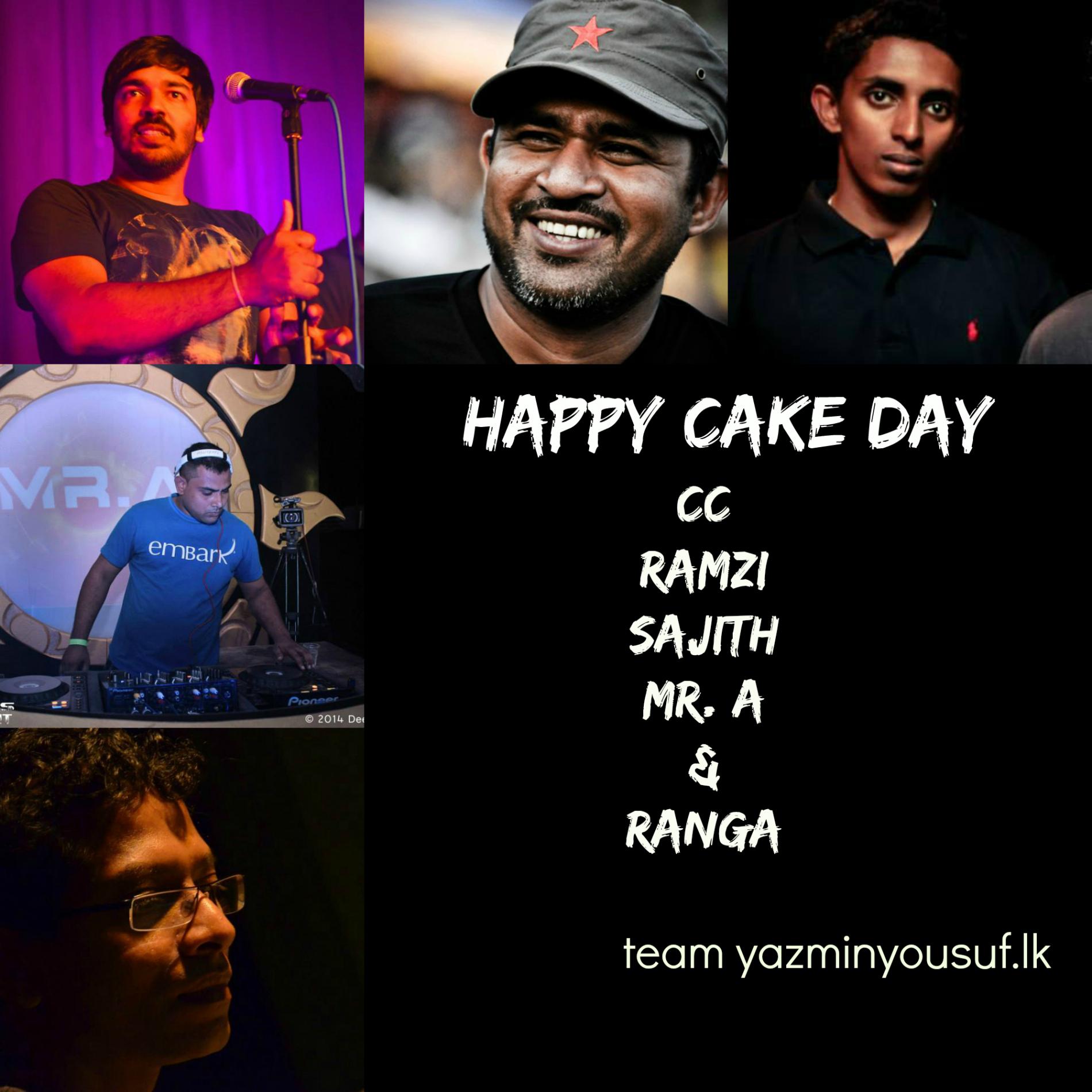 Happy Cake Day December 28th & 29th Names
Happy Cake Day To Chrisantha de Silva (vocalist ex Amadeus/Hopeless Poet, Salvage, TNL Onstage Solo Category Winner 2007), Ramzi Cassim (Programmes Director-YES101, Sri Lanka's Number 1 For Home Grown Music), Sajith Mahaarachchi (vocalist.Adagio Chorale) and belated bday greets to Achala Abayaratne aka Mr. A (Producer.Dj) & Mr. Ranga Dasanayake (Senior Producer In The Scene.Hit Factory Owner) – to you all from team yazminyousuf.lk, nothing but the very best for an awesome 2014!
photo credits: WHITE CODE (cc), 3rd Photography (ramzi) & Loshaan Bastian for Alternative Sunday (sajith)
support an independent photographer by recommending their work
We don't know the photographer responsible for Ranga & Achala's click but would love to credit you for your work, get in touch with us thru the contact page and we'll do the necessary.
Mahiru Senarathne sure is a voice Lanka needs to get familiar with. Here he is with his latest release titled 'Megha Warshawe'.
This one man project from Colombo is back at that number 1 spot after his radio debut single, shot right back after being toppled by R-Cue's collaba with Melissa Kate
Last month saw the release of the first Tamil movie to come out of the island in over 30 years and it still is the talk of the island. We