Guru : Dispeller of Darkness (Album Preview)
We think this is a pretty fine sounding solo project by Misha (Spirited/ Whirlwind)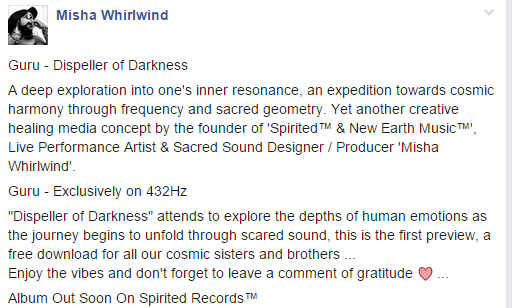 In an exclusive chat with us, the producer/musician revealed that All instruments used in the recordings are on 432Hz and that Ganapati is co-producing the album. Also 50% of the proceeds will go towards the Green Spirit Movement
Check out the two track preview already

Last Wednesday saw the release of The Noise Project's newest 'Bodime Sadde' and we had to catch up with the main man, Ravi to find out about the single & more!
that's what front-man Bo spilled on an update this morning however, who or what is Jupiter?
San Fransisco's Sasheen has dropped an EP and this killer remix by our island's own Teklix is on it! Want it? Buy it on beatport now!