Forsaken Announces Their Debut Album
Looks like 2013 is turning out to be a good year for metal afterall in the island! The announcement of them starting to work on their debut album IS B.I.G.…Delaine, ya gotta keep us posted on developments!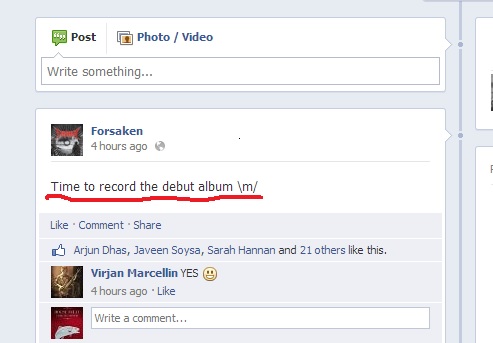 Follow them on fb 
Released yesterday comes this all new single by powerhouse vocalist Umara Sinhawansa! It's one of those epic efforts that has its video done by W Productions and Liontribe Studios. Plus
Adding his fun touch to Sangeeth Wijesooriya's classic 'Babara Wage' is Asadithaya. See how you dig this!
he sure is one of the best bass players (The Rebels) we've come across from our scene! Have a great one fella!