Vidhu Jayawardena Now Is Vy
Vidhu Jayawardena aka as the dude from Breathspace (defunct) has ventured out as a solo artist and we think its a pretty good move for him! We love his new style of experimenting with different genres and for some reason his debut track is very reminiscent of Hollo Point Halo's moodiness..
Here's what Vy (Pronounced Vi) had to say in an exclusive statement
"Vy  is pretty much me in a nutshell. "Save me" is the first single that i wrote composed,arranged and produced for the album that I have been working on since the beginning of this year and so far the feedback and support that i am getting on the song is amazing. I don't really know how to quantify what genre of music it's supposed to be in =S but so far the fans are adamant that it's dance meets rock but its up to the individual to experience the track really; For the moment "Vy" will be releasing the tunes on facebook and youtube. CPR is the third track on the album and is currently being mixed and mastered in the studio and we are hoping to drop this along with a music video sometime September this year too. So far nothing is concrete just going with the motions of things and getting the music into the ears of those who got a couple minutes to spare =)"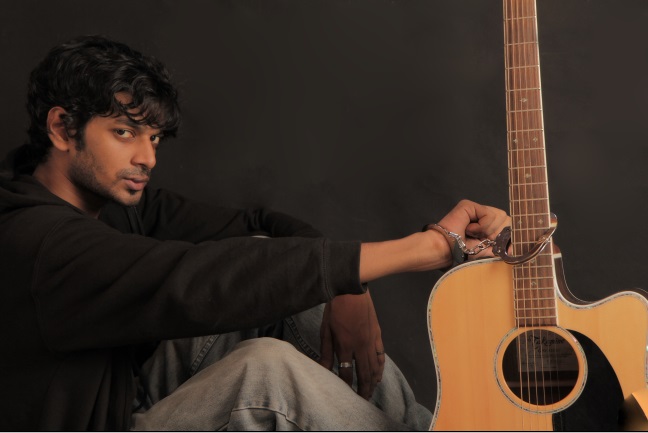 Follow Vy – https://www.facebook.com/vidhuJaysmusic
Released yesterday comes this all new music video for Smokio's epic new single titled 'Colombo Rebellion'. The single is composed, mixed & mastered by Adeesha Beats.
Our pick for today belongs to a relatively new name from the scene and she is an artist that's on our radar as she's full of great promise, see how
To one of the best bassists (Funeral In Heaven) & tattoo artists in the country, have the best day ever man: team yazminyousuf.lk photo credits: Yohan Siriwardena support an