Duava Hits Number 1 On The YES Home Grown Top 15
It was last night when that Canada based Lankan producer & singer 'Duava' hit number 1 with his single 'Unfaithfully' on the YES Home Grown Top 15. This is the first time he's hit number 1 ever.
Here's the countdown at a glance
Here's new music that broke on the show last night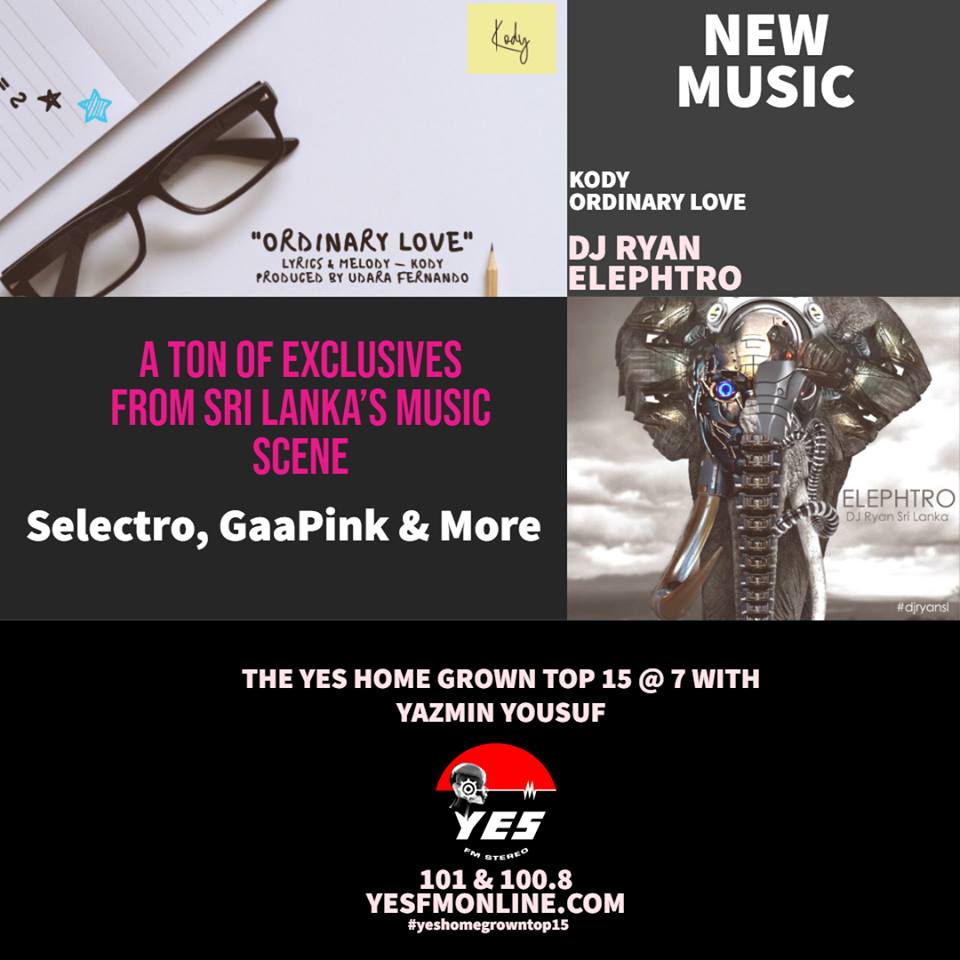 Ryan Henderlin of YES Superstar (season 3) fame is back and here's his take of Alex Roe's 'Smokin And Cryin'.
Here's a pretty special track by the Naadhagama family, showcasing each and everyone one behind this all island favorite gig series. Featuring of course all the voices & names you
The Good Groove Society is a collective to be watching out for as they have been working on a few things including this all new cover release by them &