Dilshan Bandara's Metal/Extreme Metal Drum Demonstration
this guy is one of the most underrated in the island, not cool cuz he does posses some mad skills at the drums and it's great to see a video like this come up as it only makes people like us appreciate metal drummers a lot more.share if you like it!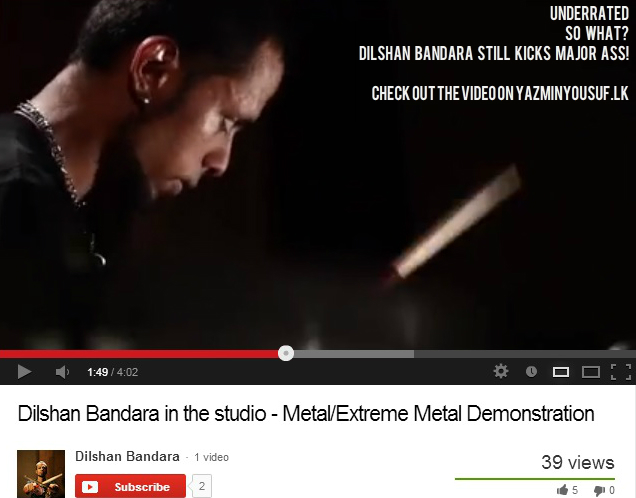 Fact: He used to drum for Hollow
Known for his singles 'Unfaithfully' & 'Can't Stop Missing You', the Canada based Lankan producer & singer is back with this all new drop titled 'When You're Gone'.
Released last Friday is this all new single by Umaria and we love the arabian elements on this single/video. The music is by DimRaaw & video directed by Hasith Pathirana.
And after much teasing her newest video is out and we think its tastefully done. Check it out already!