Dilshan Bandara's Metal/Extreme Metal Drum Demonstration
this guy is one of the most underrated in the island, not cool cuz he does posses some mad skills at the drums and it's great to see a video like this come up as it only makes people like us appreciate metal drummers a lot more.share if you like it!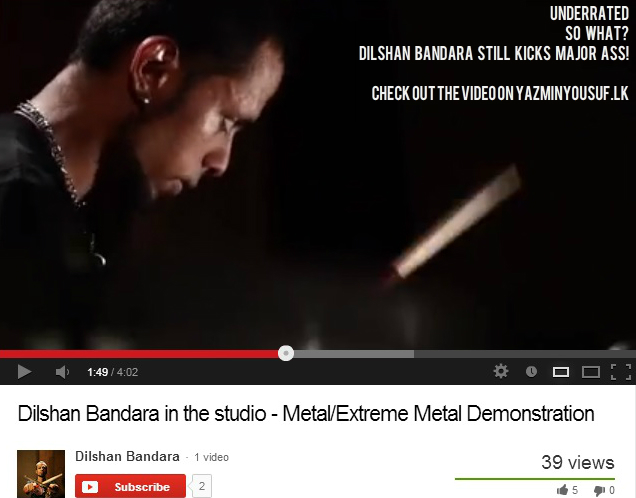 Fact: He used to drum for Hollow
Singer & rapper ADK just announced his newest single, a collaboration with BnS who are also responsbile fr the video. The single is record in both Sinhala & Tamil and
And this fresh beatboxer & singer is back with a stripped down take of that classic from The Killers, see how you dig.